Dennis Collins Has A New Face In His Flourishing Business — His Own Daughter
Owner of Collins Bros Jeep, Dennis Collins has a new face in his flourishing business — his own daughter, Kelsey Collins.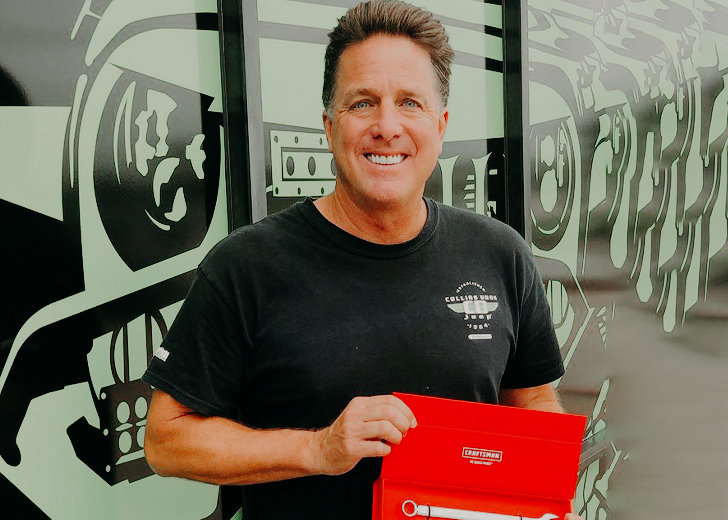 Imagine having a daughter who is also your partner in business. The legend behind Collins Bros Jeep, Dennis Collins, and his wife Kimberly, are proud to have a daughter who is soaring through success by following her father's footsteps. 
From driving different cars each week to talking about cars to going out for car auctions, daughter Kelsey Collins' whole world revolves around cars. She has familiarized herself with her father's passion so much that she is even making her own name in the business now. 
Dennis Collin's daughter, Kelsey, Is Following Her Father's Footstep
Kelsey Collins is the daughter of Dennis Collins and his wife, Kimberly Collins. The young and active Kelsey turned out to have the same passion for cars as her father.
Maintaining and refurbishing cars and jeeps has been the Collins way for the Collins Bros Jeep venture for many years. At a young age, Dennis's daughter Kelsey has also managed to catch up with the family trade.
The daughter of the car enthusiast has her life revolving around cars. She is mostly seen driving cars, talking about cars, going out for car auctions, or flipping sports cars. She has also been featured on the Discovery Channel's show, Fast N'Loud, along with her father.
Despite working as a business partner in her father's business, Kelsey is trying to make her name in the industry. She has her own website called Classics Dead Or Alive, where she buys cars running or not. From there, she refurbishes those cars.
The young Collins finished her first 'Tire Rack One Lap of America' as she drove Roush Stage 3 Mustang in 2019. Delighted father, Dennis could not hide his excitement as he posted on Facebook on May 14, 2019, sharing how she drove at some of the most technical course roads in the US with minimal track experience.
He is not shy in displaying his appreciation for Kelsey's success.
I swear this girl has no fear and lives for adrenaline rushes…like father, like daughter!
Dennis is very proud of his young entrepreneur daughter, who is actively following in his footsteps. He mentioned explicitly on an Instagram post dated July 11, 2019, how proud he was of his daughter. She is currently working as a Media Director for Collins Bros Jeep.
Dennis Has Been Married to His Wife, Kimberly Collins, since 1993
Dennis is married to his lovely wife, Kimberly. The couple got married back on February 12, 1993, and have been thick as thieves since then.
The successful 28 years of togetherness have run hand in hand with the success of their family business.
Dennis seems head over heels in love with his wife even after celebrating their marriage silver jubilee together. The millionaire gifted his wife a brand-new diamond ring on the occasion of their 25th anniversary on February 12, 2018, in Texas.
The car's fanatic is dedicated to his wife, whom he considers a part of his success. He regards himself to be a lucky man to have Kim as his wife, business partner, and best friend. Not many businessmen are heard being so appreciative of their wives.
Apart from being a respected entrepreneur, Dennis is a family man who is often seen spending time with his lovely wife and daughter. With the love of his wife, the success of his daughter, and his million-dollar business venture, Dennis is truly a blessed man.
Their Daughter Kelsey Has A Boyfriend
Kelsey recently made her relationship status known to her fans and followers when she posted a picture with her boyfriend on May 2, 2021. His name is Cole Franklin, and is based in Dallas, TX.
In the picture, she posed with her Mr. Perfect and hinted through Instagram that they were flying to "St. Louis for the weekend."
Besides that, no further information is shared about her relationship.