Death Of DMV DJ Tony Redz Shocked The Fans. What Happened To Him? A Look Into His Memorable Career And Life
Radio host Tony Redz untimely death has shaken DC's radio community. After his death, his fans and close friends have been remembering his works and sharing memories of him on the social media platform. He was an inspiring soul that encourage young talents and hope through his shows and music....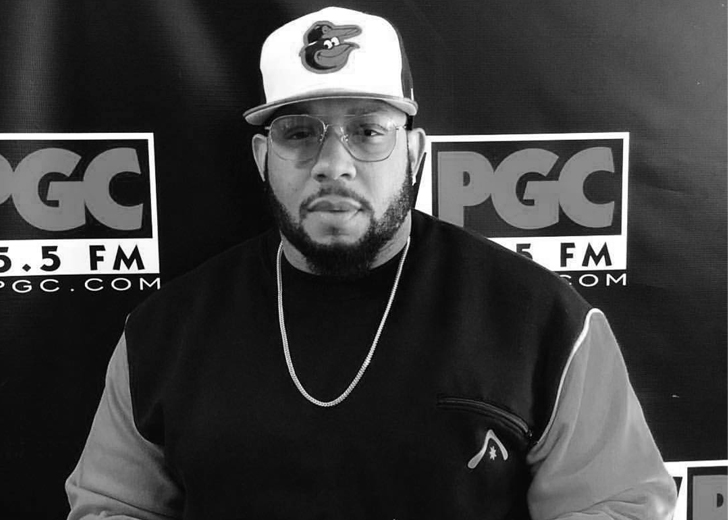 The famous DMV (The District, Maryland, and Virginia) radio DJ and host, Tony Redz, aka Mr. 24/7, passed away on May 28, 2020. The news was confirmed by his fellow radio host, Sunni and the City.
The untimely death of the talented entertainment personality has shaken DC's radio community. 
Tony Was Journalism Major And Theatre Minor
Southeast DC, born (birthday: Nov.19) Tony Redz, grew up in his birthplace itself, where he also completed his high school education. According to DMV Life, he earned his high school diploma from Springbrook High School in Silver Spring, Maryland.
After that, he went on to graduate from Howard University, majoring in journalism and minoring in theatre. 
Upon completing his education, he pursued what he liked the most — music.
The Next Step For Tony Was a Radio Career But Didn't Forget Music
Tony Redz, a.k.a. Mr. 24/7, initially started his career at Radio One's YKYS 93.9 FM. In 2002, he joined Washington DC Metro Area-based CBS radio as an on-air personality. 
The next significant milestone in his music career came when he landed a management deal with Violator Records as a member of the group called Foundation. The deal enabled him and his team to travel in a 30-city concert tour called Seagram's Gin Live, performing alongside Truth Hurts, Biz Markie, and R&B heartthrob group, Jagged Edge.
Up until his death, he was still affiliated with CBS. Also, he had been working with WPGC 95.5 FM since 2014 and used to be on-air every Monday-Friday from 7 PM to 12 midnight.
In his illustrious regional radio and entertainment career, he interviewed actors and recording artists such as Usher, T-Pain, Jennifer Hudson, and many others. Tony's career was well received by the fans and industry insiders alike.

Tony Redz and Cardi B at the Radio Broadcast Center during the BET Awards on 24 June 2017 (Photo: Getty Images)
When he was not Djying, radio hosting, encouraging aspiring artists, and teaching children about media and acting, Tony worked hard to increase his career exposure. His growing success, thus, brought him other opportunities. 
He collaborated with sponsors to host thousands of concerts and other buzzing events; guest appeared on BET's 106; guest hosted on TV One's News One Now With Roland Martin and got involved in BET Experience red carpet in Los Angelos.
Yes, Tony Believed In Inspiring New Artists
DMV area rappers and fans who followed his career now remember him as someone who always supported and encouraged the young and aspiring artists.

Many artists, including Famous Rapper Nico Nasty, shared condolences and commented about Tony's contribution to their respective careers following his death.

Distractify reported Tony's interview for the documentary Sounds Of The Summer in which he explained the role local media could play to strengthen the morale and confidence of an aspiring local artist. 
 "I got into a rap group where we was able to go on tour and, you know, experience the world," he stated in the interview.
He further explained how he hoped to help other artists if he got an opportunity to work in the radio business.
When I was in other cities, I have seen things like they put their local artists on the radio, and they had a platform in their city, and it made the artists feel good about what they do and their craft," he shared. "So I felt if I ever got on the radio… that's what I would do for my city.
Redz Was Vocal About Issues Faced By African American Communities 
He was vocal about issues that affected minorities, especially the African American communities. He believed that if people united and believed in a movement, then people in power would have to listen and act accordingly.
He used his shows and platforms such as Instagram to spread positive messages and vibes to people who were suffering from diverse issues from gun violence to police brutality.
Heavy reports that one of Tony Redz's final Instagram post was about the death of George Floyd, who died after he was arrested unarmed by police officers on May 25.
The magazine also reports how Tony got deeply saddened and expressed his views when a local 18-year-old rapper Swipey aka Douglas Brooks, died in a shooting incident. 
It's just sad; he was a young man that was aspiring to be a young artist. He's done more in his lifetime than most artists that are 20-30-years-old.
Tony Redz Believed In Teaching Acting To Children
Tony was also an acting and media coach at Kids Industry Preps, LLC, where he used to train to give acting and media industry training to children. 
On top of that, he used to introduce the children with celebrity guest speakers, take them on field trips to the radio station, and teach beginning stages of being in the radio and entertainment industry.