DeAngelo Williams NFL Career Added To His '$16 million' Net Worth
DeAngelo Williams is a former NFL Player and Impact Wrestling star. He amassed a good net worth during his 11 years in the NFL. But now, even after his retirement from NFL pro football, he is still playing Division One college football for Marist College.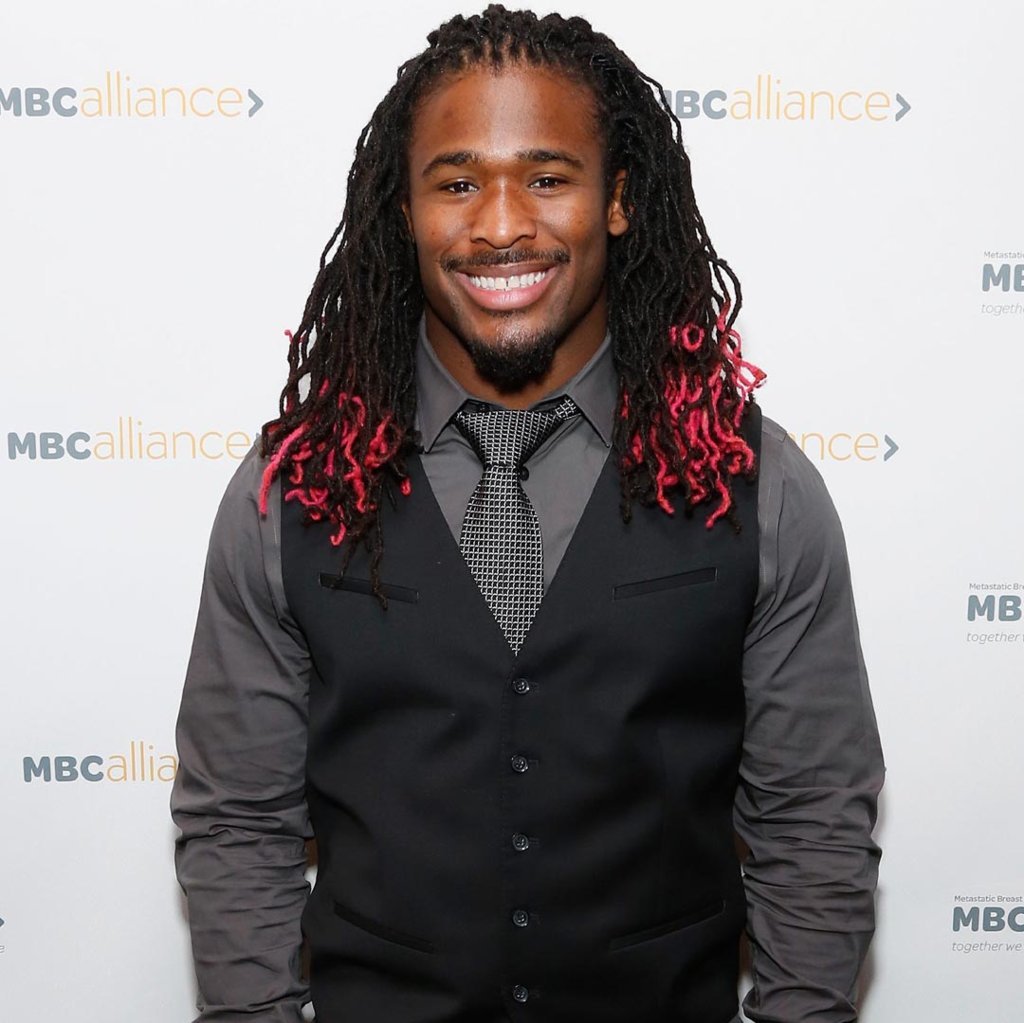 Former running back DeAngelo Williams, who officially retired from the NFL in 2018, spent 11 seasons in the top division. He played for Carolina Panthers for nine seasons before spending the final two seasons of his professional NFL career with Pittsburgh Steelers in 2015 and 2016.
However, even after retiring from the NFL and accumulating a good net worth during his pro career, he has not completely retired from playing the sport he loves. He is currently playing with Marist College Football Team.
A Brief Look At DeAngelo Williams' NFL Career
DeAngelo Williams enjoyed a fairly good career in the NFL. In his 11 years as a top-flight player, Williams played for just two teams.
The first team that he played for was the Carolina Panthers. He started with them back in 2006 after being the 27th overall pick in the first round of the 2006 NFL Draft.
He went on to play 117 games for the Panthers, starting in 82 of them. However, after nine years with the same team, it was time for a change of scene.
So, in 2015, Williams signed for the Pittsburgh Steelers. He played two seasons for them: 2015 and 2016. In those two seasons, he made 25 appearances with 14 starts.
All in all, Williams has 142 NFL appearances in his more-than-a-decade long career, with 96 of them coming as a starter.
Age was catching up to him in 2016. As his contract with the Steelers ended at the end of the 2016 season, he became a free agent. However, instead of retiring from the sport, he decided to try his hand at wrestling—a thing he always wanted to do.
DeAngelo Williams had a Single-match Stint at Impact Wrestling
Williams made his first and only appearance as a wrestler in Impact Wrestling's biggest annual pay-per-view event in July 2017. In fact, he only trained for three days for the vent but looked like a natural at it.
However, to everyone's surprise, Williams retired from wrestling after a single match. The reason for his early retirement was the moment when he nearly faced a serious neck injury during the match. In 2018, he stated that he was returning to Impact wrestling, but he hasn't done that just yet. 
Waiting For An Offer That Never Came
In an interview with Adam Schefter of ESPN in July 2017, the running back said he would still like to play football with the Steelers. However, that did not happen as the team chose not to resign him for the third season. He then spent 2017 without playing a single game.
At the time, Williams remained positive for a call from a team or a head coach of any other team in the NFL.
I'm definitely playing football. I guess you could say I'm waiting on the phone call. I guess you could say that. I mean, not guess. You can say that. I'm waiting on the phone call with a G.M. or head coach or whoever decides they need my services. I'll be ready. You can rest assured of that. I work out every day. I keep in shape because I know once that phone call comes — when it comes, not if — I'll be ready to step up and deliver.
Unfortunately, that did not happen either since no NFL team wanted Williams' services.
Following this, in June 2018, he posted a workout video on Facebook. On the caption of the video, he used the hashtag retiredandstillworking. This was the first hint he gave regarding his retirement and also ended up becoming his retirement announcement.
DeAngelo Williams Is Now Playing First Division College Football
After a two-year absence from any proper time on the pitch, Williams finally got a call. He was offered his first Division One contract by Marist College of Poughkeepsie, New York.
Williams announced this offer through a tweet on February 3, 2020.
What is DeAngelo Williams' Net Worth?
It can be assumed that whatever Williams has earned up until now, most of those earnings have been publicly disclosed have come from his days in the NFL, along with a few additional bucks from his Impact Wrestling cameo.
Starting with his time at the Carolina Panthers, he accumulated $10,425,000 from 2006 through 2010, according to Sporrtrac. In 2011, he was offered an improved contract, which increased his salary from $10 million to $43 million for a five-year period.
However, his contract was demoted to $10 million for three years in 2013.
At the Pittsburgh Steelers, Williams' salary amount decreased heavily. For a two-year contract amounting to a total of $4 million, his salary was determined to be $870,000 in 2015, with an increment to $2 million in 2016.
In addition to this, Williams also received signing bonuses for each new contract that he signed and should have received advertisement and endorsement fees.
Compiling all his earnings throughout his 11 years in the NFL, he earned $46,204,195 in total.
As for his financial situation now, Celebrity Net Worth claims that Williams' net worth is around $16 million, although they do not reveal how they arrived at this specific amount.