David Lynch's new show 'Unrecorded Night' is set to start filming in mid-2021
David Lynch, an icon of modern surrealist cinema, has captivated and confounded audiences in equal measure for over four decades. The illusory filmmaker will start filming for his new show, 'Unrecorded Night,' in mid-2021.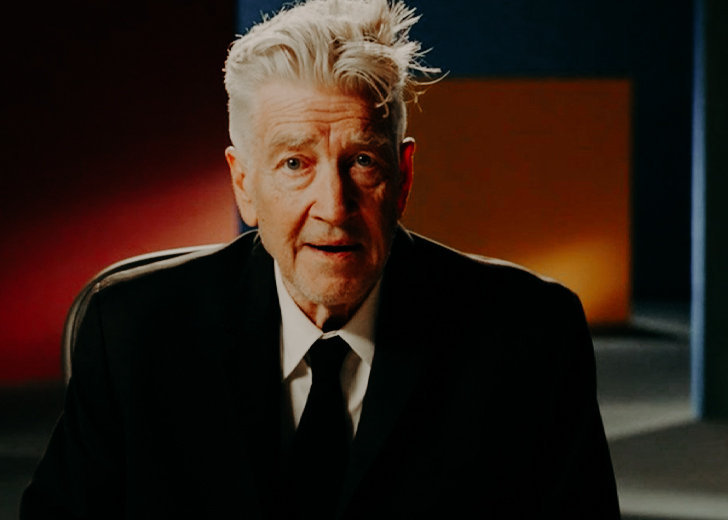 American filmmaker David Lynch, famously branded "the first popular Surrealist" by film critic Pauline Kael has dazzled audiences with his distinct cinematic style and dreamlike narratives. His storytelling serves uniquely macabre and mind-bending visuals, keeping everyone on the edge of their seats even after the screen goes black.
The filmmaker has again aimed to let the audience in on his "familiar yet entirely foreign" world as he will start filming for his new show, Unrecorded Night, in mid-2021.
Lynch's Next in Line: 'Unrecorded Night'
Twin Peaks director Lynch has grand plans for 2021.
According to the industry trade publication Production Weekly, the project "Untitled David Lynch Project" was initially recognized with its working title Wisteria. However, the outlet's December 10, 2020 issue revealed that the title Unrecorded Night had replaced the "Untitled David Lynch Project" title, with Wisteria still being the working title.

David Lynch's next project's title in Production Weekly's December 10, 2020 issue. (Photo: Production Weekly)
Another trusted David Lynch/Twin Peaks fan site, Welcome to Twin Peaks, reported that Lynch's new work is a 13 episodes series [for the first season], which will premiere on Netflix. But the studio has refused to comment on the validity of the claim.
In addition to that, the project is likely to be filmed at Calvert Studios in LA, starting in May 2021, with Lynch's longtime collaborator Sabrina S. Sutherland coming on board as a producer.
All that being said, the director is yet to speak about the plot and cast of his much-anticipated project. But the wait will likely be worth it for fans of Lynch's ethereal cinematic brilliance. 
'Unrecorded Night' Has a Meaning in Old English
The titles of Lynch's projects represent his thoroughly original brand of filmmaking. For instance, some of his titles over the years are The Elephant Man, Dune, Blue Velvet, Wild at Heart, Eraserhead—and these titles have their respective meanings and uniqueness. 
Similarly, his upcoming series' title, Unrecorded Night, has a significant meaning as well. The title is the translation for the Old English word "nihtscada" or nightshade. The nightshade is a plant family that includes many poisonous and psychoactive plants, like Belladone, Mandrake, and Henbane.
Interestingly, the working title of Lynch's project Wisteria, is a scientific name for the variety of flowering plants in the legume family. These plants, too, are positions like nightshade plants, as they contain a toxic called wisterin. The poisonous element can cause confusion, dizziness, collapse, and speech problems.
It looks like while exploring the meaning of his project's title; we have also got an inkling of the plot of the David Lynch project—confusing, disturbing, and jaw-dropping.
Lynch's Best Works
Lynch has undoubtedly introduced a newer perspective in cinema, because of which he has been nominated four times for the 'Academy Awards.'
The visionary director stepped into the entertainment world in 1977 with his first movie, the experimental body-horror Eraserhead. The film was written, directed, produced, and edited by the man himself. In addition to that, he is also credited for the film's outstanding score and sound design.
The filmmaker went on to write and direct numerous movies, TV shows, and short films. A few notable ones include Dune (1984), Blue Velvet (1986), Twin Peaks (1989-91), Mulholland Drive (2001), and Lost Highway (1997).