Why Did Davey Havok Get His Sleeve Tattoos Blacked Out?
"I'm constantly changing, and it's an attempt to cover up bad decisions with worse decisions."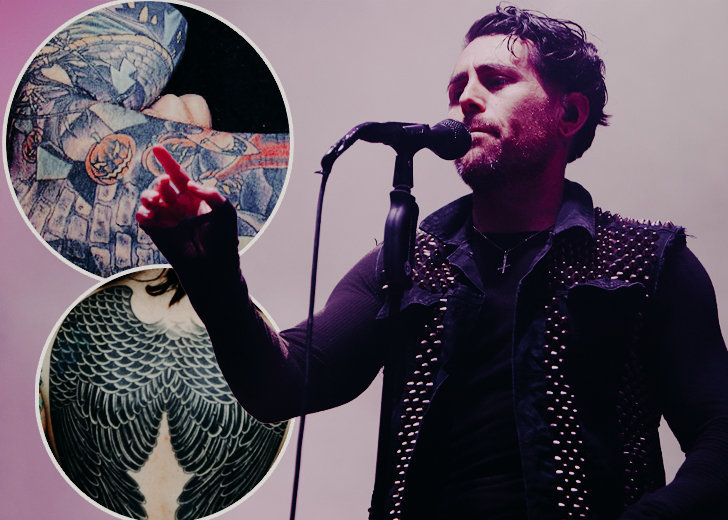 Davey Havok, the vocalist of extreme punk rock bands like A Fire Inside and Blaqk Audio, once had a lot of tattoos on his body, particularly on his arms. However, in 2016, he got his sleeve tattoos blacked out for a very personal reason.
The Reason Havok Blacked Out Sleeve Tattoos
Havok has opened up a few times about his reason behind blacking out his sleeves. In an episode of Deeper Interview with Nikki Sixx in November 2016, the vocalist came forward with his side of the story.
The singer told Nikki that he was unhappy for years about his tattoos, making him always wear full sleeve t-shirts. He said at the time the main reason for his dislike for the tattoos was because their cultural representation had changed over the years, and they had begun to represent something he was not a part of. 
The decision to blackout his sleeves was also influenced by the 90's trend of people blacking out their sleeves. The singer told Sixx that his blacked-out sleeves were a result of the amalgamation of these two ideas.
In the interview, the singer mentioned that before blacking out his arm, he discussed with his good friend and mentor, R.J. Lime Peters, who encouraged him to go ahead with the decision.
But he was yet to reveal something else about this decision. In February 2017, in an interview with The Washington Times, Havok talked about how he was constantly changing, and blacking out his sleeves was a part of that.
Still in the process of getting his sleeves covered up, he said, "I don't know how long how long it will take me to finish or how far I'm going to go with it. As you know I'm constantly changing, and it's an attempt to cover up bad decisions with worse decisions. That's how I live life."
The interviewer then enquired if he was trying to erase his history. The singer responded in the negative, saying, "history cannot be erased, it can only be covered up. It's still there living beneath the scars."
Davey Havok's Tattoos
The vocalist has tattoos covering almost half his body. The most eye-catching among them is a flaming heart tattoo that the rockstar has on his chest. Six nautical stars accompany the flaming heart, and running down the sides of his ribs are daggers pointed downward.
An equally impressive tattoo adorns the singer's back. He has an enormous set of black wings that cover a major portion of his back. The wings emerge from between the artist's shoulder blades and proceed downward to his hips. 
Now let's talk about his arm tattoos, the ones he has put a black cover on top now. His entire arms were covered with jack-o-lanterns, black cats, witches, and ghouls that make it looks like The Night Before Christmas theme.
Now, the tattoos are covered up. But not entirely. The black coverings are done in a pattern of sorts. There are cracks in between big black patches on his arms which reveal a bit of the old tattoos underneath all that darkness above.
Could this be a choice he made to almost reiterate his feelings about the past always being there? Or was this a purely stylistic choice? We're not sure, but they do look really cool.