Daniel Kaluuya's Oscar Nomination: A List of His Prominent Movie Performances So Far
British actor Daniel Kaluuya has swept the film industry by storm in a short time.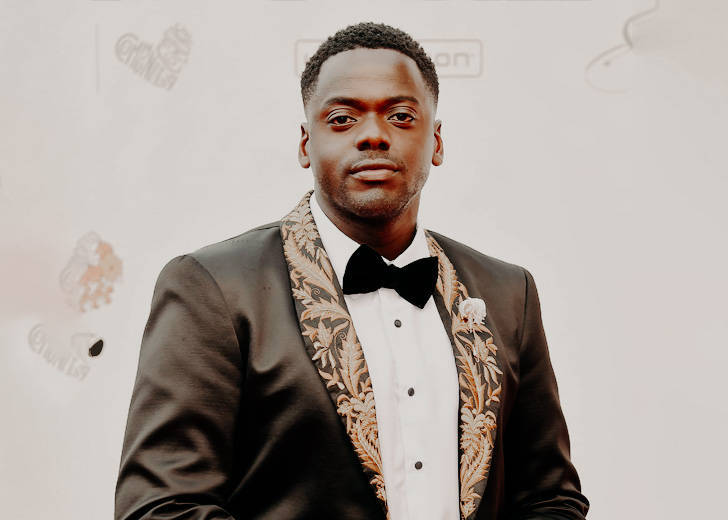 British actor Daniel Kaluuya has swept the film industry by storm in a short time. For his powerful performance as Black Panther chairman Fred Hampton in Judas and the Black Messiah, Kaluuya is nominated at the 93rd Academy Awards for Best Supporting Actor. The prestigious ceremony will be held on April 25, 2021.
The actor earlier won Golden Globes and Critics Choice Awards for his performance, which he describes as ''the part that has taught him the most about himself.'' This is his second Oscar nomination, following his Best Actor nomination for 2017's horror-thriller Get Out, another zeitgeist film that he got recognition for.
Kaluuya's Reaction to Academy Awards Nomination
According to the actor, Fred Hampton was a "beacon of a being," lighting everyone he came into contact with his inspiring message. Despite his ability to command every stage and the ability to captivate a global audience, he was robbed of his chance. With his laugh, his mind, his zeal, and his love, he created strategies that not only embraced and uplifted the black community but united other cultures. 
Today, I am humbled to be nominated for portraying a man whose principles I deeply respect and for guiding me to walk in his footsteps.
On March 31, 2021, Kaluuya talked about what awards recognition means to him in a recent Deadline video series, considering it beautiful to be appreciated by the people who watch cinema. 
The British actor mentioned the detailed research he did to play Hampton and how he was mighty impressed with Hampton's rise to be the Chairman of the Black Panthers (Chicago Chapter) before he was shot and killed at 21.
He also addressed Hampton's mother and son's contribution in influencing his success. Kaluuya, who approached the role with a distinctly American accent, then discussed recreating Hampton's powerful speeches and learning the ability to deliver them in a manner similar to that of a professional singer — "the talking version of singing," he called it, citing James Brown and Gospel as examples. 
Kaluuya's Masterful Performances
While the 32-year-old has over forty-five projects credited to his name, it was in 2015 he landed his breakthrough role. Over the last few years, Kaluuya's career graph has experienced significant growth from a small yet impactful role in Sicario to Oscar-nominated appearances. Below are a few of Kaluuya's prominent performances: 
Sicario (2015)   
Kaluuya played a rookie FBI agent Reggie Wayne in Denis Villeneuve's 2015 thriller Sicario. Reggie, Emily Blunt's Kate Macer's best friend and bureau partner, isn't in the movie that much.
But when he is, he offers a sense of calm that almost makes the audience forget about the sinister events waiting to unfold between the US government agents and the Mexican drug cartels.
This work of his is worth revisiting time and again because of his almost-perfect Texan accent.
Get Out (2017)
When the horror-thriller was released in 2017, it was an instant success, propelling its leading man Kaluuya into the spotlight. Kaluuya's performance in the movie earned him an Oscar and Golden Globe nomination for Best Actor. 
The hypnosis scene where his character Chris Washington (a photographer) first discovers the phrase is as memorable for its disturbing visuals as it is for Kaluuya's acting. 
Even though his body is paralyzed, his face betrays every ounce of Chris's heartache and sorrow.
Widows (2018)
In Steve McQueen's heist movie, Widows, the actor played Jatemme Manning, an intimidating and ruthless enforcer in his brother's Chicago gang. 
One of the remarkable scenes in the movie is when Manning confronts two gang members after they allow a group of robbers to steal $2 million. He lets the two men rap in an empty gym and pretends to enjoy the performance before he takes out his gun and shoots one in the head while shooting the other in the back as he attempts to run. 
Black Panther (2018)
In Black Panther, there are many instances where Kaluuya flexes his acting pedigree. His most notable one is when King T'Challa (Chadwick Boseman) returns to Wakanda after failing to catch Ulysses Klaue (Andy Serkis). 
In the movie, Klaue had murdered his parents years before, and T'Challa had promised him (W'Kabi) justice. But when he learns of the mission's failure, his confidence and enthusiasm quickly transform into hurt and disappointment. 
He locks his eyes on his soon-to-be former friend as he turns and walks away, reinforcing his sense of betrayal. 
Queen & Slim (2019)
In the 2019 modern-day Bonnie & Clyde story, Queen & Slim, the London native portrays Slim where he and Jodie Turner-Smith (Queen) flee the scene after murdering a cop.
Slim is a conflicted and frightened young man whose life is changed in a matter of seconds. But he knows there's no turning back. In the act of self-defense, he ends up killing the officer at the end.
Kaluuya's outstanding performance as a man on the run from his past is a treat to watch like his other noteworthy performances.