'The Wonder Years' Star Danica McKellar Named As One Of the 'Domino Masters' Judges
McKellar will join NFL Pro Bowler and Super Bowl Champion Vernon Davis and professional chain reaction and domino artist Steven Price on 'Domino Masters.'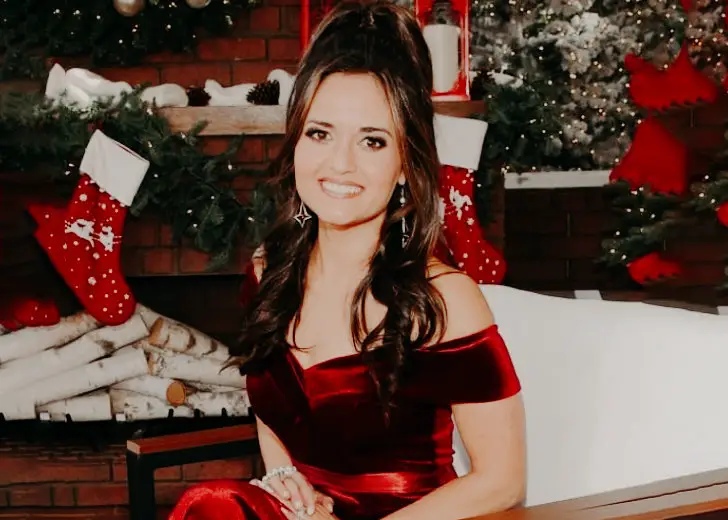 Danica McKellar will join Super Bowl Champion Vernon Davis and professional domino artist Steven Price on the judging panel of Fox's upcoming reality competition series Domino Masters. The series will be hosted by Eric Stonestreet and produced by Fox Alternative Entertainment.
McKellar took to Instagram to share the news and talk about her upcoming project. She revealed that Domino Masters will feature enormous domino setups and Rube Goldberg-like chain reaction machines.
The actress also shared they had already started rehearsals and gushed about the show for incorporating maths and physics into the competition.
McKellar serving as a judge in Domino Masters seems very fitting as she is the author of New York Times bestselling 'McKellar Math' books.
Her fellow judge Davis recently hosted the reality competition series The Challenge. As for Price, he has been a part of some of the biggest domino projects ever undertaken. He also has a YouTube channel named 'Sprice Machines,' where he creates complex chain reaction machines and vibrant domino arts.
'The Wonder Years' And Her Acting Career
McKellar started her professional acting career in 1985 with a role in The Twilight Zone. She landed her big breakout role in 1988 when she was cast as Winnie Cooper in The Wonder Years.
The series ran for over 100 episodes over six seasons and catapulted McKellar's fame. After The Wonder Years, she played in a plethora of other well-known productions including The West Wing, NCIS, How I Met Your Mother, and The Big Bang Theory.
The Wonder Years actress has also given her voice to characters from video games and cartoons like Phineas and Ferb and DC Super Hero Girls.
In her recent years, she has starred in multiple Hallmark TV movies like Perfect Match (2015), Wedding Bells (2016), Very, Very, Valentine (2018), and Matchmaker Mysteries: A Killer Engagement (2019).
McKellar As An Author
Aside from being an accomplished actress, McKellar is also a New York Times bestselling author. The actress graduated from UCLA with a degree in mathematics and even co-authored a theorem that has been named after her and her fellow mathematicians.
A math whiz herself, she has authored several books that aim to teach children maths in a fun and exciting manner. Her math books cover the basics, starting from plain numbers to additions and subtraction, multiplication and division, shapes, and more.
Some of the math books she has authored are 'Ten Magic Butterflies,' 'Goodnight, Numbers,' and 'Bathtime Mathtime.'
McKellar's Net Worth
Ever since McKellar guest starred in The Twilight Zone in 1985, she has worked on close to a hundred series, movies, and other productions. Further taking her 'McKellar Maths' books into account, it's easy to see how she has amassed a sizable wealth.
According to Celebrity Net Worth, the actress has a net worth of $6 million.