'Black Panther' star Danai Gurira devotes a lot of her time to philanthropy
Danai Gurira uses her standing as an actress to support causes such as women's education and raise awareness. In her philanthropic spirit, the Black Panther actress has helped establish Almasi Arts Alliance and Love Our Girls Foundation.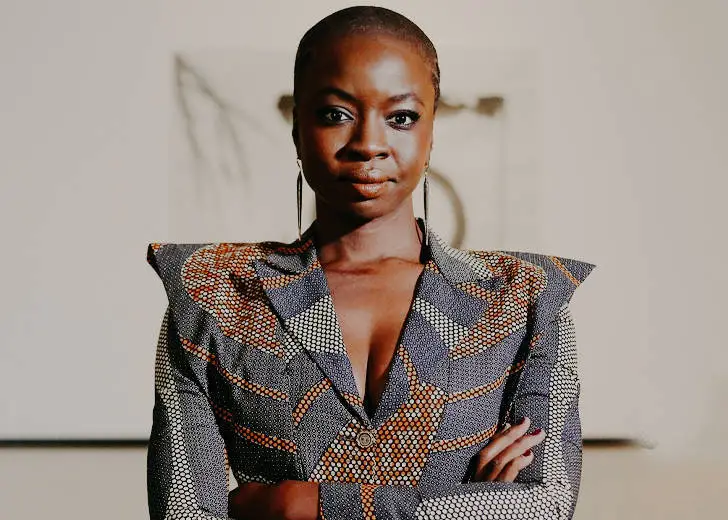 Danai Gurira is best known for her role as the warrior Okoye in Black Panther and Michonne on The Walking Dead. She extends her influence off-screen by dedicating her time to philanthropy.
Gurira co-founded Almasi Arts Alliance to support African and American artists. She is also the founder of Love Our Girls Foundation, which helps girls and women caught in fundamental injustice and gender violence.
An active philanthropist, she raises awareness on poverty, gender-based discrimination and highlights HIV stigmas. 
Almasi Arts Alliance
Gurira has co-founded Almasi Arts Alliance, a nonprofit organization that strives to create and facilitate artistic collaborations between African and American artists and artistic institutions.
It provides training and mentorship to African Dramatic artists to build the next generation of artists to allow African stories to be universally received. 
Love Our Girls Foundation
The Black Panther actress advocates for girl education and equal opportunities for women. She founded Love Our Girls Foundation, intending to close the gender disparity gap.
She also says that the focus is on girls and how they get displaced and abducted during wars—the sexual violence that takes place during conflicts.
The foundation aims to see girls and women function on the same playing field as men and have the same opportunities and appropriate protections. 
UN Goodwill Ambassador 
The award-winning playwright and actor, also the recipient of the Sam Norkin Award in 2016, has inspired her audience with her brave and compelling performances. 
UN Women appointed her as Goodwill Ambassador in December 2018. She actively leads the pursuit of women's empowerment and gender equality.
The CARE Impact Award for Global Equality
Gurir was honored at the annual CARE Impact Awards in November 2019. CARE is a leading humanitarian organization fighting global poverty since 1945 and emphasizes supporting women and girls. 
The award celebrates individuals and innovations who created the opportunity for women and girls around the world in recent years. 
COVID-19 Solidarity Response Fund for WHO
Gurira was among the stars who spoke in support of One World: Together At Home, a virtual concert for COVID-19 Solidarity Response Fund of WHO.
The concert was produced by the International advocacy organization Global Citizen in support of coronavirus relief.
MPTF Reel Stories, Real Lives
Gurira joined host Hugh Jackman and storytellers Angela Bassett and Jason Bateman for MPTF's (Motion Picture & Television Fund) ninth annual 'Reel Stories, Real Lives' event in October 2020. 
MPTF serves in assisting with financial relief, help with managing living expenses and health insurance. It also lends a helping hand to entertainment industry members in resolving social isolation and loneliness, stress, and anxiety.
Through philanthropic efforts, Gurira strives to create equal opportunities for everyone, improve education and end the gender-based discrimination prevailing in society.