Dan Cummins' storytelling abilities and wife's reactions help their latest podcast reach new heights
Dan Cummins' new podcast, Scared To Death, focuses on much the same — ghost stories, mysteries, serial killers, and so on. But his wife's addition to the podcast has become so effective that the couple has managed to garner new audiences and a wider fan base.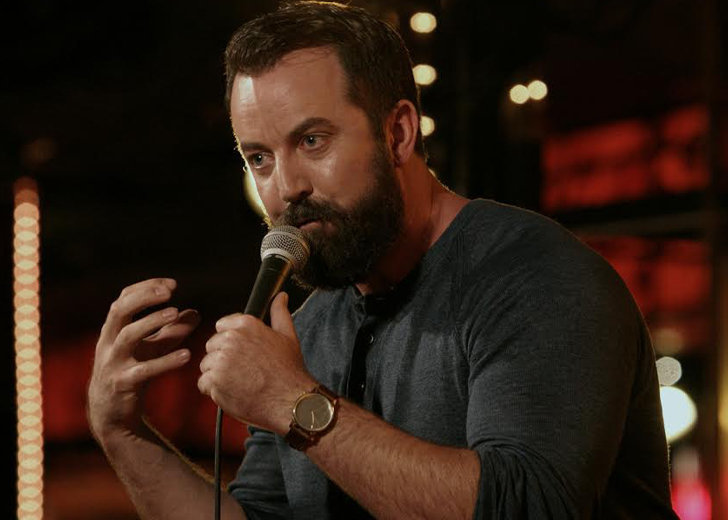 Dan Cummins is currently busy with his new podcast. The comedian first came up with TimeSuck, a comedic informational podcast, where he talked about subjects chosen by his listeners including topics like serial killers, historical events, mysteries, and so on.
His new creation, Scared To Death, has a collab of him and his wife Lynze Cummins. The addition of his wife to his new venture has brought in a wider audience, even more so than his previous one. With the podcaster's knack for telling ghost stories and Lynze's genuine and engaging reactions, the couple is scaling new heights. 
Lady Luck by His Side
Timesuck was Cummins' first attempt to share stories with his audience where he either tried to prove or disprove those accounts. Since the first podcast was more of storytelling and fact-based series, he had the major storytelling lead, but his wife wasn't much present. 
However, with Scared To Death, the lovely duo has come together and created something the fans enjoy, even more so than their first series. The main idea of the series is clear from its name. In it, the comedian and his wife share horror stories that are meant to scare. While fans are engrossed in Cummins' storytelling abilities, his wife's spontaneous and hilarious reactions complement his stories well and keep them equally engaged.
Almost all of the fans from the comedian's first podcast, TimeSuck, have joined in on his new venture. But in many of their videos, the couple revealed that their newly acquired fan base from the Scared to Death rarely knew about their previous one. They even addressed that their latter podcast was growing faster than their first project in its early phase. 
Because of their increased fanbase, the couple gave away $41,000 to 80 families who needed help in December 2020. They raised the amount through their Patreon pages and donations coming in from their fanbase. They additionally donated the amount matching their fan's donation.
Deets about the Power Couple
In a podcast with Stephenie James, the couple came along and shared the story of how they met and how their story unraveled.
They met in the year 2012 on one of the shows Cummins was doing for Nickolodeon, where Lynze coincidentally was the stylist. Lynze shared how annoyed she was with Cummins as he was barely cooperating. On the other hand, the podcaster shared how he thought she was cute.
Another coincidence was that he had mistakenly bought a pair of pants that did not belong to him. This then led her to email him about the said pants. The comedian shared that he was over the moon to hear from her and immediately asked her out following the email.
Lynze further shared that they clicked automatically, as they shared similar backgrounds. They knew they were a fit.
In the interview, the couple also talked about how the comedian's kids were a huge part of their marriage and life. He shared that he was thankful for his kids who vibed in with her.