Current Joys 'A Different Age' Evolved From The Love For Cinema
Current Joys is definitely an acquired taste. His artistic expressions are not what you would find in your normal pop songs. The album 'A Different Age' took Joy's creativity to the next level.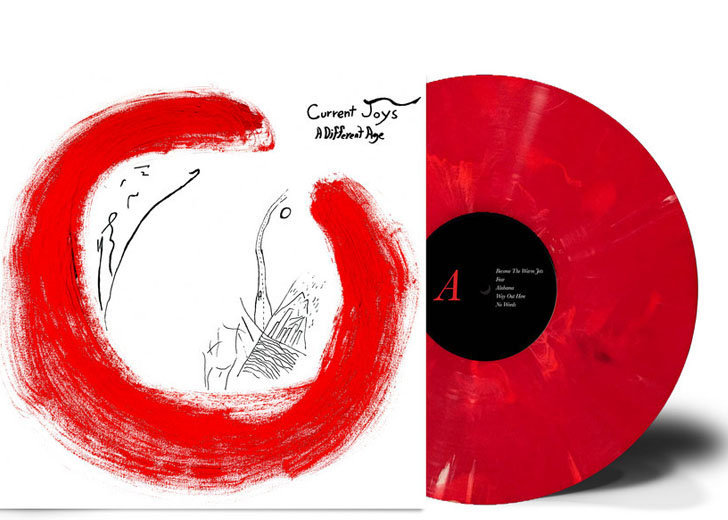 Nick Rattigan is an American singer, songwriter, journalist, and music video director. He currently releases music from his stage name Current Joys. Rattigan is originally from Nevada, Las Vegas, and moved to Brooklyn early on in his career. He is currently based in Los Angeles.

Nick Rattigan aka Current Joys (Source: Pinterest)
Initially, Rattigan began releasing music under the name 'The Rattigan Project' from 2011-2012. He then began working under the name TELE/VISIONS and released his first album Wild Heart on January 2, 2013, on Bandcamp. 
Hereafter, Rattigan started releasing his music from the name 'Current Joys'; his latest album under the name being, A Different Age (2018)  via Danger Collective— an artist-run record label based in California. 
'A Different Age' Influences and Writing
A Different Age marks the fifth album for Nick Rattigan aka Current Joys. As with his previous albums, he continued to experiment with his sound, using only one guitar, a drum set, a loop pedal, and his laptop. However, the thing that makes the album different from the rest is the fact that this is a visual album.
Rattigan's love for the visual arts prompted him to direct the visuals for this album himself. According to Rattigan's interview with The Big Takeover, Rainer Werner Fassbinder's In a Year of 13 Moons (1978) heavily inspired the tone of the album.
Similarly, Fassbinder's other movies Fox And His Friends (1975) and Bitter Tears of Petra Von Kant (1972) also struck a chord with Rattigan as he was going through a break-up at the time. Both of these movies revolved around "fatally doomed" relationships, as Rattigan put it. 
Apart from these movies, the 28-year-old was also inspired by films such as Je, Tu, II, Elle (1974), Alice in the Cities (1974), and Kings Of the Road (1976). 
Rattigan uses the visual aesthetics of the films in his visual album to show us a glimpse of his battles with a generalized anxiety disorder. 
He spoke particularly about the second track on the album— "Fear", as an examination into his deep-seated anxiety. He further elaborated that how, during the making of the album, his anxieties would peak to the worst levels and how he would be stuck in a "constant state of fear".
In the interview, he dove into the symbolism and the musical representation of Fear and how it examined his battle with his mental health condition.  The singer further explained that the album was a cathartic process of sorts, and acted as an escape mechanism from his dark and dreary imaginations. 
Fear examines my daily pressures with anxiety, while also providing a cathartic release through the synth-driven chorus. The powerful synths break the building pressure of the song into an escape from the dark worlds, real or imaginary, I have created in my head.
Merch and Tour Dates
Although the 2020 Current Joys tour dates have been postponed in light of the COVID-19 crisis, you can buy his awesome merchandise on his official Bandcamp page.