Cristy Lee Is Too Focused On Her Career To Have A Husband
Cristy Lee is a professional motorsport TV host and a car and bike enthusiast who is fully focused on her career. And possibly because of that there is no presence of a partner or a husband in her life. Know more about her in the article!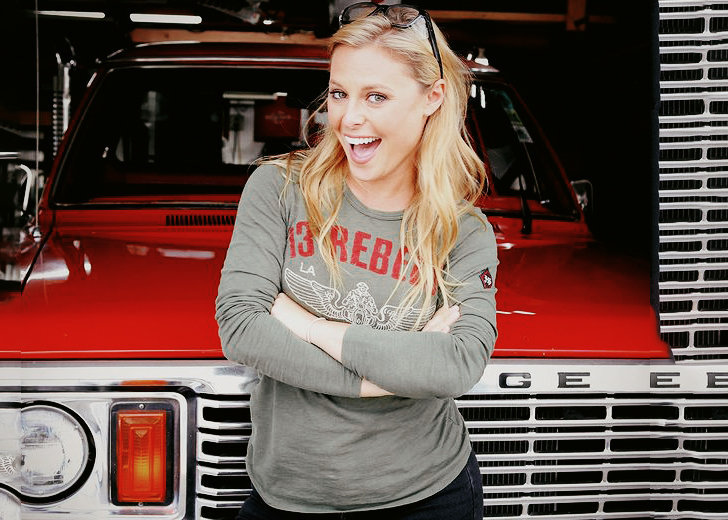 Well acclaimed as one of the most famous women in the auto industry, Cristy Lee, is a professional motorsport TV host and a car and bike enthusiast. One glance into her social media will give you an overall picture of how obsessed she is about bikes and cars.
But there is something you'd not find about the 36-years-old host—that is the presence of a partner or a husband in her social media and, possibly, in her life too.
Cristy Lee Is Not Vocal About Her Love Life
Cristy Lee, who usually manages time to share about her love for auto motors, traveling, and profession, hasn't been vocal about her love life. Even in her social media, where she is usually active and posts regularly, there is no clue whatsoever regarding her propelling a relationship or having a boyfriend or a partner or a husband.
But it is not believable that someone like Lee, who is extremely expressive about the things happening in her life, would keep the beautiful part of life private.
Hence, we can believe that if there was anyone in her life she would have already shared with her followers and well-wishers publicly. Also, the case can be that she is extremely focused on her career and living her adventurous dreams to have a husband now.
She Has Fully Dedicated Her Life To Her Career So Far
While growing up in Daytona Beach, Florida, Cristy Lee spent most of her time playing around her dad's local mechanical shop. That is also where her interest in sports cars and motorcycles arose from.
Following her interest and passion for motorcycles, she bought her first bike at the age of 18 in around the year 2002. Some years later, in 2007, she even ventured out to the race track with a two-wheeled machine in Michigan.
Lee carefully chose and built her career as well, combining her passion and profession. She worked in the garage with bikes, building track bikes, making repairs, and so on. Parallelly, she also worked in front of a camera as a host & reporter.
And years after the hustle between multiple works, she combined her reporting career with her love for motorcycles, as she started working with AMA Pro Racing and developed online video content covering the American Motorcycle Road Racing series, featuring stories, interviews, and race coverage from the series top riders in 2012.
At the same time, she was also approached for an audition for the spot as a host of a brand new show named All Girls Garage. Later, she was selected as one of three hosts on an all-female automotive how-to show. The show has been running to date with 9 seasons so far since initially airing in March 2012.
In addition to that, Lee has continued to cover numerous racing series in the world of motorsports for several sports networks, including Motocross Racing for SPEED Network and Fox Sports 1, Off-Road Truck Racing for NBC Sports Network and Supercross, Monster Jam, and Flat Track Racing for ESPN and ABC network.