Courtney Bryant's Parents Were Forced To Evacuate During A Hill fire; Unharmed
Courtney Bryant is the co-anchor of FOX 5 News who recently had a one-on-one interview with president-elect Joe Biden. She also covered the 2016 presidential debate between president Donald Trump and Hillary Clinton.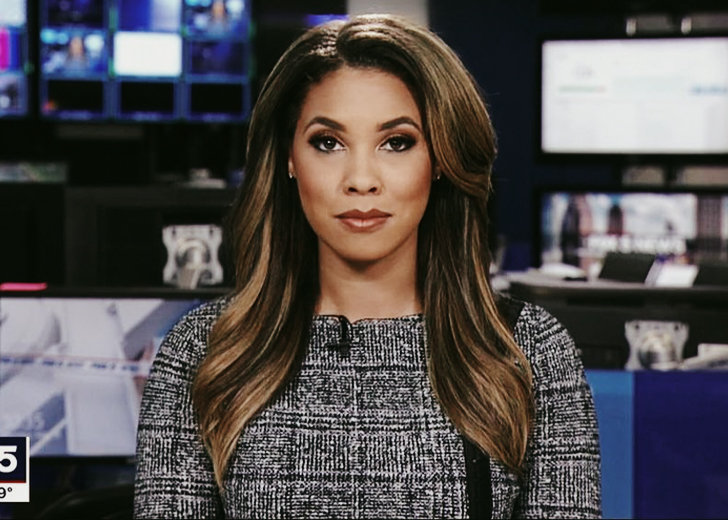 Courtney Bryant is the co-anchor of FOX 5 News covering slots at 5 pm, 6 pm, and 10 pm on weeknights. She became a part of FOX 5 Atlanta back in January 2020. Before joining FOX 5, Bryant was an evening anchor at KMOV- TV (Channel 4) in St.Louis, Missouri, for four years. Besides that, she has also worked for Israel Broadcasting Authority in Jerusalem, Israel.
Born on October 21 in Los Angeles, Bryant is currently 29 years old. She holds a degree in Broadcast Journalism from Pepperdine University. Back in 2018, her parents had to be evacuated because of the hill fire at Hill Canyon road.
Courtney Bryant's Parents Evacuated Their Home Due to a Hill fire
In a Facebook post, Bryant mentioned that her parents had to evacuate their house for several hours due to the hill fire. She also said they were safe, so was their home, and that she kept her hometown in her prayers.
According to an article published in abc7, The Hill Fire broke out about 2 pm at Hill Canyon Road, west of Santa Rosa Road, in November 2018. The Hill Fire scorched more than 4,500 acres in Ventura County, forcing a complete freeway closure, and mandatory and voluntary evacuations were issued. An investigation conducted by Ventura County Fire Department, Ventura County Sheriff's Office, and CAL FIRE to investigate the cause of Hill Fire ruled out all other causes except human activity.
The Fox 5 News Anchor is Very Close to her Family
Along with her two siblings, brother Shawn Bryant and sister Lauren Bryant, Courtney's family consists of five members. Her brother Shawn is a designer based in LA. 
Courtney seems to be quite close to her family as we can see her posts on social media accounts wishing them on several occasions, especially on Father's Day and Mother's Day every year.
Courtney is married, and she celebrated her first anniversary on June 8, 2020.
She Covered Presidential Debate(2016) and had a One-on-One Interview with Joe Biden 
From being an anchor and reporter at KBAK, the CBS/FOX affiliate in Bakersfield, CA, to freelancing as an entertainment reporter in Los Angeles and writing film reviews for Movieguide.org. Courtney, as a reporter/anchor, has done it all.
But without a doubt, her career highlights cover the 2016 presidential debate between President Donald Trump and Hillary Clinton at Washington University. According to her bio in  Fox 5, the news anchor also led extended breaking news coverage of area-wide unrest following the acquittal of St. Louis police officer Jason Stockley.
One week before the 2020 presidential election day, Courtney also had a one-on-one interview with the then former Vice President Joe Biden (current President-elect). He spoke about different topics such as his chances in Georgia, Covid-19 pandemic control measures, black voters, tax plans, and other plans on education and loan.