Could Chris Pine Still Appear In 'Green Lantern Corps'?
When Green Lantern reboot was announced back in 2015, fans regarded Chris Pine as the top contender to play the arrogant ring slinger Hal Jordan. Will he still portray the role?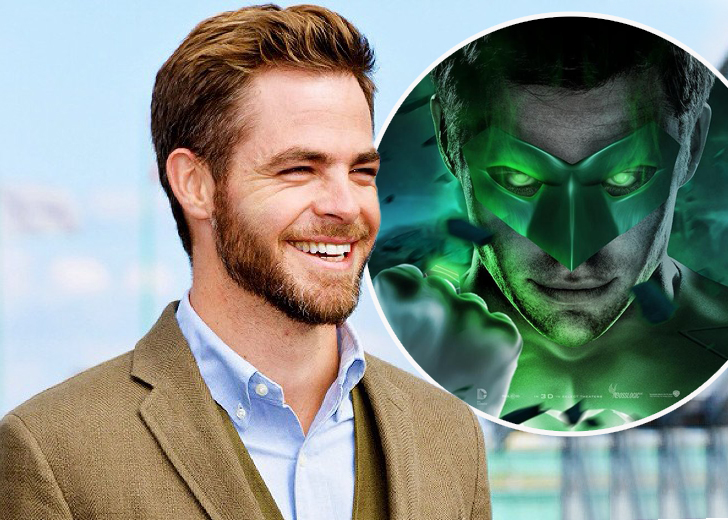 When Green Lantern reboot was announced back in 2015, fans regarded Chris Pine as the top contender to play the arrogant ring slinger Hal Jordan.
Despite many rumors circulating the internet about Pine's possible involvement with the reboot, he would eventually go on to play Steve Trevor in Wonder Woman (2017)—putting an end to the rumors once and for all. 
Chris Pine Can Still Play Green Lantern 
After initial confirmations of Chris Pine's casting in Wonder Woman, some fans even theorized that Pine's character in the movie could be a different version of Green Lantern—a version that does not exist in the comics.
The theory stemmed off from the fact that Steve and Hal are pilots, and have similar persona when it comes to bravery and fortitude.
This case for Chris Pine to appear as a brand new Green Lantern was elaborated more by John Campea in a Collider podcast. 
The podcast went on to add that the move to make Trevor a different version of Green Lantern may backfire since hardcore Green Lantern fans could reject a drastic change in the way they perceive their favorite Green Lantern characters.
With that said, Chris Pine will make a return to the DCEU if he joins Green Lantern Corps. Technically, Trevor did die in the first Wonder Woman, and he is returning back for the sequel Wonder Woman 1984 (2020).
His return to the sequel despite his death in the first film has many fans theorizing if the WW sequel is actually a reboot for the new DCEU movie. 
However, Director Patty Jenkins revealed to Collider that Steve Trevor's involvement in the sequel would be integral to the story. She made it clear that the upcoming movie was not a gimmick or a reboot in any way. 
Whatever the case, if Warner Bros. are willing to bring Pine back to life in some form or another, then it is entirely feasible that he could be back for the Green Lantern Corps. 
How Chris Pine Can Be Back as Hal Jordan?
The most probable way that Pine could be back as Hal Jordan is if the upcoming Green Lantern Corps movie isn't connected to their currently running other DCEU movies such as Aquaman, Shazam and Wonder Woman.
After the failure of the initial launch of the DCEU with Batman V Superman (2016) and Justice League (2017), Warner Bros. have decided to make their films more contained within their own universes.
Their more contained films such as Wonder Woman and Shazam have done well with critics and audiences alike, and Warner Bros. definitely seems to be moving away from the Marvel's connected universe formula. 
What Pine Thinks About Playing the Hero
In an interview with Cinemacon about Wonder Woman and Star Trek in 2017, Chris Pine revealed that he was never really a big fan of superheroes.
In the interview, he stated that he was instead drawn to films such as Indiana Jones and Die Hard. 
But Pine's lack of interest in superhero roles might have more to do with the improbability of a live-action Green Lantern (at the time).
According to a recent report from We got this Covered, Marvel wants to cast him in their own version of Green Lantern as Doctor Spectrum in the upcoming Squadron Supreme film.
Little details have surfaced about the Marvel project at this point, but Brad Pitt is being eyed to play the leader of the group Hyperion alongside Chris Pine.  
To those in the dark, Squadron Supreme is Marvel's deliberate attempt at their own version of the Justice League, with each member of their squad representing their counterpart in the JL.
Brad Pitt, who is being eyed for the leader Hyperion, is the Marvel equivalent of Superman, and Doctor Spectrum is the equivalent to Green Lantern.
Other members of the squad include Nighthawk (batman), Power Princess (Wonder Woman), and Whizzer (Flash).