How Old Is YouTuber Corey Scherer? Find Out His Age And His Relationship Status!
American Social media star, DJ, Producer a Choreographer Corey Scherer began his journey in YouTube and shared a channel with his girlfriend. However, the couple went on to have a breakup after four years of togetherness.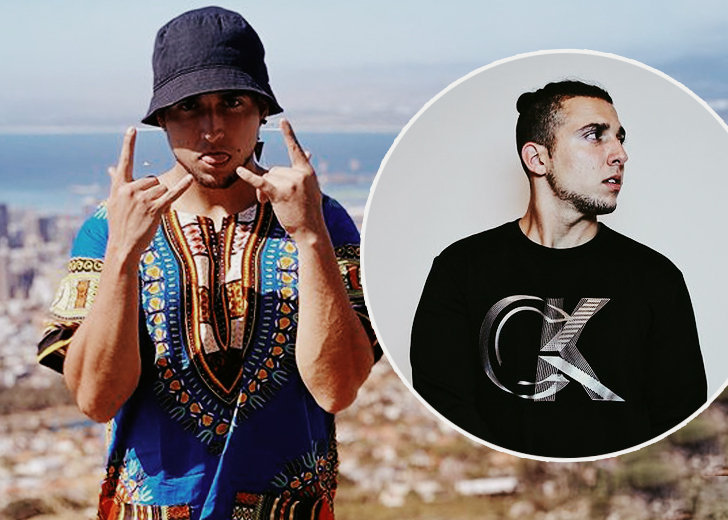 Youtuber Corey Scherer is a social media star known best for his prank videos, which have landed him more than a million followers on his YouTube channel. Corey Scherer shared a sad post in 2019 stating that he had broken up with his then-girlfriend, Devyn Lundy. Ever since their split, both have stopped using their YouTube channel. Despite the break-up, Corey has not let it hamper his personal YouTube content.
So, who was Corey's girlfriend? How old is his past relationship with his ex-girlfriend? Let's find out.
Corey Scherer Was In A Long-Term Relationship With Devyn Lundy
Corey Scherer was in a relationship with Devyn Lundy since 2015. Devyn is a YouTuber and a Makeup Artist. While Corey started off his YouTube channel in 2014, Devyn only began hers in 2016 when she had already been involved with Corey.
Looking at their respective YouTube channels' success, the couple went on to make a channel together named Corey and Devyn, where they shared their personal life and vlogging their day-to-day activities together.
In one of their videos, Devyn shared that it was Corey's idea to start their YouTube channel, but she was very scared to make one together. Apart from Corey and Devyn, they have also often been featured on each other's channels.
Corey Scherer Broke Up With Girlfriend In 2019
Despite things going well, the couple stopped making videos together for their channel, Corey and Devyn. And on June 25, 2019, Corey shared a post on his Twitter account that he and Devyn had split up a few months ago. He even admitted that they had been 'keeping it on low'.
Ever since the disclosure, neither Corey nor Devyn have shared the reason for their split. At present, there is no publicly disclosed information on who Corey is dating.
Corey Is Promoting His Brand Through His Merchandises
His breakup with Devyn has not stopped Corey from progressing in his career. Started out by posting some brutal pranks on his family and friends, Corey has now diversified his content to ghost hunting and publishing music videos as part of the group TheTrapHouse.
Corey, now reportedly at the age of 25, is taking social media by storm. He has a million followers on Instagram and 1.56 million followers on his YouTube channel.
Furthermore, he has expanded his brand outreach by launching his merchandise. In his own goofy style, Corey made an announcement in December 2017 that he was dropping his merch at Papaguntershop.
His merch has since been marketed on platforms like Amazon, Fanjoy, Moteefe, Redbubble, and his Instagram account. He promotes merch ranging from T-shirts to stickers, sweatshirts, and Yeroc Hoodies in his self-denoted secret Instagram account.
While Corey is active on his social media and YouTube channel, Devyn was irregular with her videos on her own YouTube channel a year ago. On Jan 10, 2020, she shared through a video that she will be more regular in delivering videos in her channel.