'Resident Alien' Star Corey Reynolds and Wife Share a Son Who Fills a Void in His Life
Corey Reynolds has been reaping the seeds of his hard work, as is evident from his professional successes.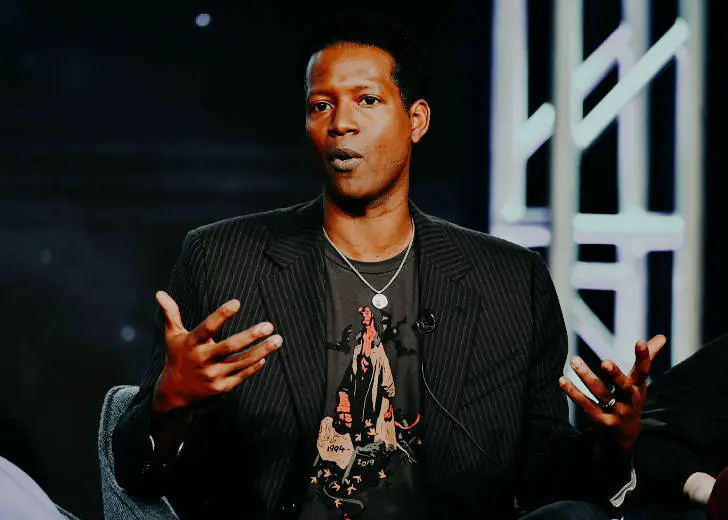 Resident Alien star Corey Reynolds has been reaping the rewards of his hard work, as is evident from his professional successes.
While he flourishes in his professional life, he is just as fortunate in his personal life. 
Reynolds Has Been Married For Over A Decade 
The actor prefers keeping his personal life away from the prying eyes of the media.
Hence, not a lot is known about his family. However, we know he has been married to his wife, Tara Renee Schemansky, since July 2008.

Corey Reynolds with wife Tara at the 17th Annual Screen Actor Guild Awards in 2011 (Source: Liverampup)
Schemansky is a lawyer by profession. The couple makes a beautiful pair and has been married for over 12 years now. 
They are parents to a son — Revin Blue — who was born in 2013. Reynold's family often makes appearances alongside him at public events. 
His Son Filled A Void In His Life
The 46-year-old actor has been busy shooting for different projects over the years. But when his mystery-drama television series The Closer ended, he took some time off work and spent quality time with his son, Revin.
Reynolds has often claimed that his son was the best thing to have ever happened to him.
Moreover, since his father was not around when he was growing up, he feels his son has filled that void for him, in a way.
The father-son duo shares a loving bond, which is evident by the many Twitter posts Reynolds makes.
A Brief Look At His Professional Successes
From the start of his career till now, Reynolds has starred in several TV series.
His latest project is Resident Alien, which premiered in January 2021. In the show, he plays the role of Sheriff Mike Thompson.
According to IMDb, the talented actor has 27 credits to his name. His first acting gig was in 1999 when he starred in the short movie Magic Gum. 
Some of the others include Eve, The Guardian, Without A Trace, CSI: Miami, Private Practice, Murder In The First, SEAL Team, The Red Line, Chicago P.D., Criminal Minds, among others.
But Reynolds is perhaps most recognized for his performance in The Closer, which ran successfully for seven years. 
Today the Broadway star is happy in both his professional and personal life, and we can't help be happy for him as well.