'The Conjuring Universe' Drops the Trailer for the Long-Awaited 'The Conjuring: The Devil Made Me Do It'
The trailer has been released for the long-anticipated 'Conjuring 3,' starring the famous demonologist couple played by Patrick Wilson and Vera Farmiga.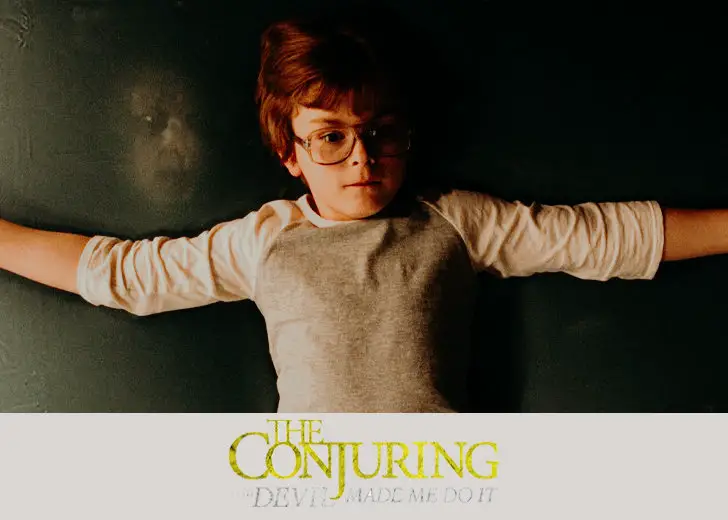 'The Conjuring Universe' released the official trailer for The Conjuring 3: The Devil Made Me Do It on April 22, showing the return of Patrick Wilson and Vera Farmiga as they will see the Warrens take on their darkest case to date.
The Conjuring 3 is based on two of the real cases of one of the most famous pair of demonologists in history, Ed and Lorraine Warren. The plot tells the story of Arne Cheyenne Johnson — the first American case to justify demonic possession in the court for innocence.
When Johnson was charged for the murder of his landlord in 1981, he claimed to be possessed by a demon during an exorcism performed by the Warrens who are summoned to prove the existence of demons in order to save Johnson's life. 
The trailer shows a short clip where Lorraine is leading Ed and an investigator through the woods of Connecticut. When she lays her hand on the dirt, everything around her fades away into nothingness, and she is left all alone in a dark and alternate version of the woods.
This uncharted aloneness lasts only for a while as it soon becomes clear that she's now also a dweller of the spirit world. Throughout the trailer, Lorraine travels back and forth between these two realms, Ed's pleas to his wife for her return echoes through the background. 
The trailer gave us a little peek at Lorraine's new abilities. While Lorraine has always possessed psychic abilities, the trailer reveals that she is able to do something the Conjuring franchise has never seen before— she travels to what seems to be an entirely different plane of existence. 
These new abilities could certainly pose a threat since Ed's plea suggests that it could be possible for Lorraine to become stuck in this alternate reality. The last few instances of the tell-tale teaser shows her almost running off of the edge of a cliff while traveling between these two realities.
The demonologist's new powers may pose a risk, but it also opens up possibilities in a larger scale for bigger and better twists for The Conjuring 3: The Devil Made Me Do It and beyond.
The release date for this upcoming Conjuring Universe's masterpiece is Sep 11, 2020 though initially it was set for June before the production got delayed due to the pandemic. 
Also, the Conjuring timeline allows fans to watch the movies in either a chronological order, or the order of release.
Since the ideas have developed over time, the latter is more befitting. Excluding the unreleased one, the franchise has a total of seven movies which span through four decades from the 40s to the 70s.