CNN's Wolf Blitzer's Wife Is To Thank For His Dressing Sense
Wolf Blitzer catches the eye just as much for his clothing style and personal representation on TV as he does for his journalism. However, his good appearance is not only his doing. His wife, Lynn Blitzer, has a big role in his clothing sense.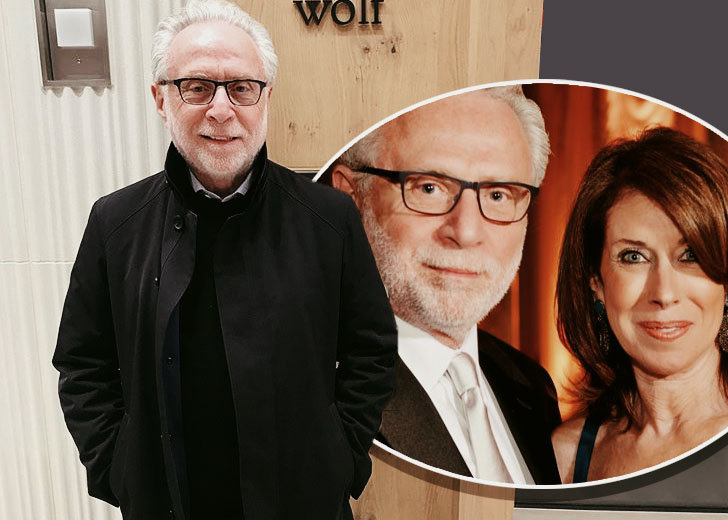 Wolf Blitzer has been a CNN employee since May 8, 1990, and has covered numerous major political issues all around the world during his time there. However, Blitzer catches people's attention with his clothing style as much as he does with his excellent journalism and political analysis.
The Situation Room show host has also been featured by many magazines such as Vanity Fair and Huffpost as one of the best-looking anchors around.
But he might not be the sole contributor to his impeccable fashion sense.
Why Wolf Blitzer's Wife is to Thank For Blitzer's Dressing Sense?
Speaking to HuffPost magazine in August 2009, Blitzer revealed that his wife Lynn was a professional shopper at Saks Fifth Avenue store. He further added that his wife helped him in picking up his clothes, especially his ties. He used to wear, and still does, a distinctive tie with whatever kind of suit he's wearing.
I have an excellent personal shopper: my wife Lynn. She is a professional shopper at Saks.
Who Is Wolf Blitzer Wife?
Wolf Blitzer got married to Lynn Greenfield in 1973.
Wolf Blitzer Thinks That Clothes are Part of People's Identity
Being in front of the public for so many years, Blitzer has always maintained a great visual presentation of himself. His wife is partly to be thanked for that, but the remaining part is his self-realization about the importance of looking presentable.
In the same interview with HuffPost, when talking about what his clothes say about him professionally, he said that he tried to make his clothes speak out about his profession. He said:
I try to let them say that I'm a serious professional journalist, and I take my wardrobe seriously. I want to make sure I look nice and my clothes are flattering to me; and I work hard to look good. 
He also emphasized the role of clothes in one's brand image, saying,"I am not only representing myself, but I'm also representing my shows on CNN, and I'm representing CNN, so I just want to make sure that I don't embarrass the brand." 
When he asked if the personal style is a professional asset, he responded positively, saying:
Yes, I do. I always tell people: Make sure you look good, your hair looks good, your outfits look good. What you wear says something about you. And you want to look professional.
Then he went on to reveal the best advice that he received regarding being himself when he got into TV:
"Let Wolf be Wolf."