Christian Slater's Turnaround from Young Bad Guy to Self-Proclaimed Feminist
Christian Slater is a changed man. Once dubbed a "serial groper," he is now a self-proclaimed "total feminist."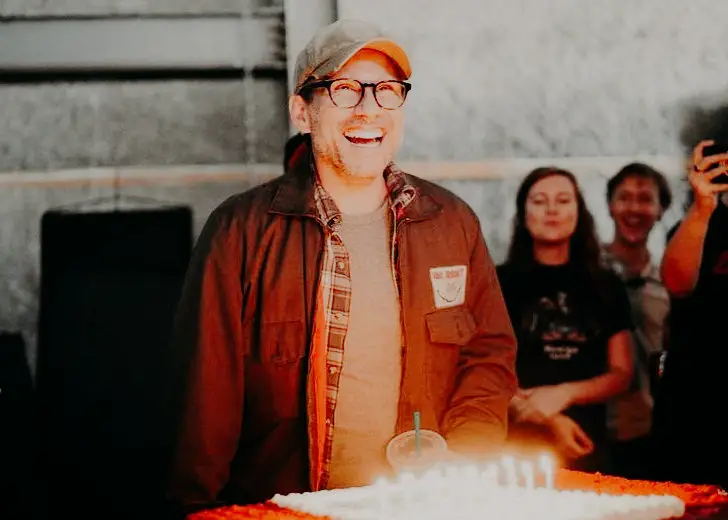 Christian Slater has been the resident bad boy in Hollywood, both on-screen and off, for as long as anyone can remember.
Slater got into the industry at the young age of nine and, like many others, succumbed to the ill fate of addiction and controversy.
However, in his later years, Slater has been pretty low-key partly because his career took a nosedive. While he did land a hit with Mr. Robot, he hasn't had many memorable roles in the recent past. 
Chris Evans' Tweet About Christian Slater
That's not to say that he hasn't had a memorable past. He has been trending on Twitter lately, thanks to Chris Evans. 
Evans took to Twitter on July 1, 2021, and claimed that if Slater from '89 walked into the room, and given that the Avengers star did not know who that 19-year-old was, his first guess would be 'Christian Slater' based purely on appearances. 
If Christian Slater from 1989 walked into the room, and I had never heard his name before, and had to guess what it was just from what he looked like, I would guess 'Christian Slater'. — Chris Evans (@ChrisEvans) July 1, 2021
That alone goes to show how iconic of an actor Slater was in his prime. 
In the Lap of Tinseltown 
Arguably, Slater was born into the spotlight. His father was an actor and his mother an agent. Slater gravitated to acting at a young age and debuted as a kid in a soap opera before taking center stage on Broadway. 
Soon, he got soaked into the glitz and glam of Hollywood, and that was where it all began. At the tender age of nine, he was introduced to what he described as "a warm rush of centeredness," or as we regular folks call it, alcohol, champagne to be precise. 
In his teenage years, he had already discovered stardom with movies like The Name Of The Rose, Heathers, Interview With The Vampire, and True Romance under his belt.
His fame did nothing to slow down his addiction, though. While he was making headlines for his on-screen roles, his off-screen acts were gaining quite the public notoriety. 
Becoming the Good Guy
Slater earned his young bad guy image driving drunk, having cops chase him, and being caught with a gun in his luggage at JFK airport. 
In August 1997, the True Romance star allegedly punched a woman he was with, bit a man on the chest, and attacked the officers who came to arrest him while he was intoxicated on tequila and cocaine.
In 2005, he was arrested again for harassing a woman in the street. Gawker's report for that particular incident was headlined, "Serial Groper Christian Slater Arrested For Sexual Abuse."
In a 2015 interview with The Guardian, Slater admitted that he was "just a walking hormone" at the time and had embraced the false sense of invincibility that came along. 
He assured the outlet that he was a changed man, or trying to be at the very least. He claimed to be a "total feminist" and was supporting his True Romance costar Patricia Arquette as she brought up the equal pay issue at the Oscars. 
Slater has also been sober for sixteen years now and has been exploring other artistic avenues thanks to his wife, Brittany Lopez, who signed him up for art classes a couple of years ago.
Even as an actor, unlike his past on-screen incarnations as the bad guy, he has been taking up good guy roles.