Chris Hayes the Man behind the Success of MSNBC Show 'All in One with Chris Hayes' Has Amassed a Hefty Net Worth
The TV show host and author Chris Hayes's remarkable hard work and determination have allowed him to amass a hefty net worth.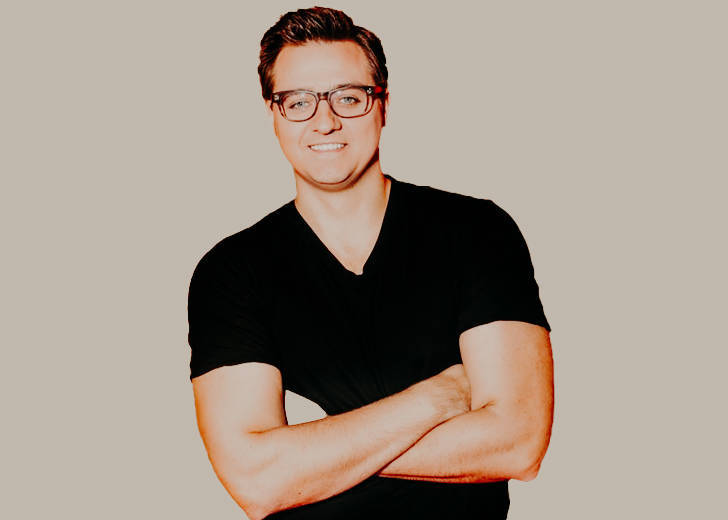 The TV show host and author Chris Hayes's remarkable hard work and determination have allowed Hayes to amass a hefty net worth. 
Hayes got his break on television in 2010 when he was a guest host in The Rachel Maddow show. From there, he embarked on his career as an anchor on MSNBC with his first full-time show, Up with Chris Hayes. The weekend morning political talks show discussed in-depth about current issues, which ended in 2013.
Upon the show's success, Hayes began hosting All In with Chris Hayes shortly from April 1, 2013, which is still airing on MSNBC. 
Taking over the show at thirty-four, Hayes became the youngest prime-time TV show host in the country. 
With his incredible talent and strong connection with his audience, the show won Emmy Awards in 2015 and 2018. He took to Twitter to announce his 2015's win by posting a photo holding the coveted gold award.
The Emmy winner's dedication and determination for the show's success were transparent when talking to the Holywood Reporter in 2017. He mentioned that ratings were not his top priority for the show's success and added: 
'I want to be No. 1. We want to be the most-watched show in our time slot. That's the goal.'
Similarly, in 2018 the news anchor launched a podcast named Why Is This Happening?. Undoubtedly, the podcast was a hit, ranking in the sixth position on the iTunes chart. He announced the achievement on Instagram with a humorous caption: 
'Currently #6 on the Tunes charts. If I catch up to Joe Rogan, do I get to be part of the Intellectual Dark Web?'
The talented host is also an author who released two books capturing some of the present crisis and political insights. The first one is Twilight of the Elites: America After Meritocracy, published in June 2012, and the second one is A Colony in a Nation, published in March 2017. 
He took to Instagram to reveal the first look of his second book in February 2017.
As a result of his successful journey as a political commentator, journalist, and author, he is estimated to have accumulated a net worth of five million dollars meaning the MSNBC host is doing quite well.