Comedian Chico Bean received the name 'Chico' from his late uncle whom he regards as a superhero
'Chico' Was Just A Nickname That Chico Bean's Late Uncle Used. Learn His Real Name And His Relationship With The Man He Calls Superhero.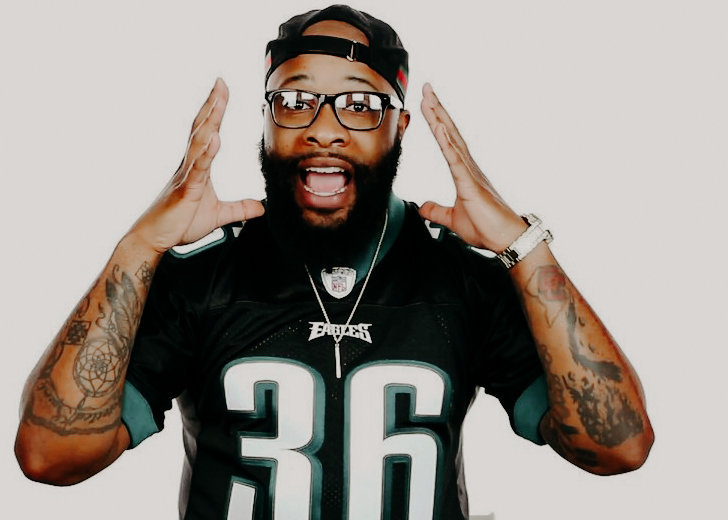 After losing his father at just age two, Chico Bean's only "father" growing up was his late uncle. As he spent most of his childhood with his uncle, he developed a very close relationship with him.
The comedian held him in such high regard that he considered him as his personal superhero.  
'Chico' Bean: Origins
Unfortunately, things were to take a turn for the worse when his father-figure was killed in 2002. Chico's whole perspective changed after that, and it was difficult for him to move on.
He was like a superhero to me so when that happened, it changed my perspective.
Nevertheless, he found a way to honor his uncle. Chico Bean's real name is Anthony Jamal Bean. "Chico" is actually a nickname his uncle used to call him by. 
His Comic Career Began During His University Days
After losing his uncle, the rapper began to focus on his studies. Ironically his time at the Winston-Salem State University in North Carolina was also when he became interested in comedy— doing minor shows to flex his muscles. 
The fledgling comic got the platform he needed when he was invited for Nick Cannon's 2011 stand-up show, Fresh Faces of Comedy. There, his talent was noticed and appreciated by Cannon himself, which further boosted his motivation.
Following his big-break in Fresh Faces, Chico made his appearance in a few local stand-up shows and also created and starred in The Freestyle Funny Comedy Show, alongside B-Daht and Darren Brand.
His Rise To Fame
In 2013, when the hit improv comedy show, Wild N' Out, was in talks of a reboot, the Washington D.C. native auditioned for a place in it and eventually bagged one of the leading roles. 
Chico made his appearance in a total of 10 episodes of the fifth season of Wild N' Out, even though he was initially supposed to appear in only 3 episodes. Since then, the stand-up has become one of the regular cast members of the show.
He further boosted his fame when he became a part of the podcast 85 South Show alongside comedians Karlous Miller and DC Young Fly. Most recently, in 2020, Chico and his fellow comic friends of 85 South Show were provided with the golden opportunity of hosting the 2020 BET Hip Hop Awards.