Chef Jose Garces's Restaurant Reopens With A Futureproof Approach
Jose Garces has reopened his Distrito restaurant in University City, Philadelphia, for on-site customers. However, serving on-site customers isn't the restaurant's only target now as they have reopened with a new method, a quick-serve model, of working and are now providing takeouts and build-your-own meals.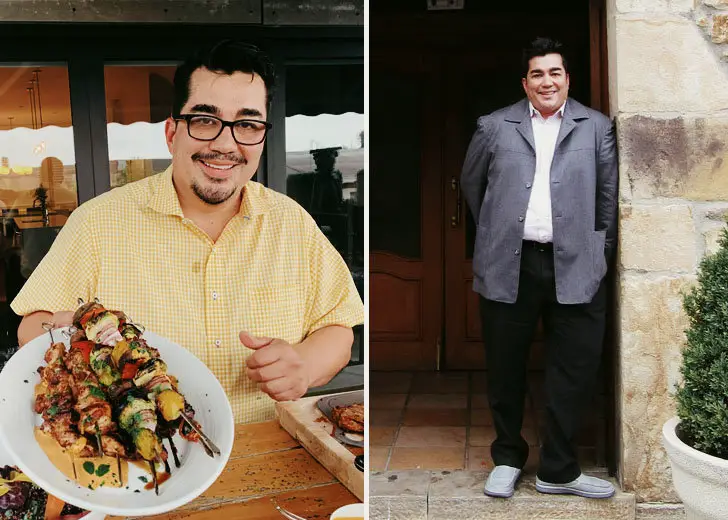 James Beard award-winning Chef, Jose Garces's restaurant, Distrito, has reopened in Philadelphia with a refined menu to suit the new way of working. The happy news comes after significant downs in the chef's career as a restauranteur; he had to sell his Philadelphia-based hospitality group Garces Group in 2018.
So, what happened after he sold his group? What is his new strategy to run business, and what does his reopened restaurant in University City, Philadelphia, offer? Let's know it all!
Became "Full Partner" After Ballard Brands Acquired Restaurant Group
Jose Garces had built an empire. Since opening his first restaurant in 2005, he managed more than a dozen restaurants all over the US, including the eateries like Amada, Tinto, Volver, etc. However, his finances started going downhill.
As per the 2018 article published by Inquirer, Garces filed for Chapter 11 bankruptcy protection and sold his restaurant group Garces Group to a Lousiana-based company named Ballard Brands for $5 million in May 2018.
Chapter 11 bankruptcy protection helps the business to reorganize its debt, make a profit, and start from the beginning. So, Garces still got to manage his group as a full partner. According to a report by Eater, he vocalized the benefits of the sale in a press release on 2 May 2018 :
The sale allows us to build on our solid reputation and performance to bring new concepts to life with a fresh start.
At the time, Garces owned 13 restaurants all over the US, including two Distrito restaurants, one in New Jersey, and another in Philadelphia. But, the Distrito in Moorestown, New Jersey, was closed down to complete the sale of assets of his group.
Philly-based Restaurant Reopened Amid COVID-19
Jose Garces's restaurant, Distrito - based at Philadelphia - was operational during the acquisition by Ballard Brands. As seen on the restaurant's Instagram page, they had been open and serving food well. However, the COVID-19 pandemic disrupted the business, and they became unable to open the restaurant for the customers to sit down and eat at the premises.
Nevertheless, from March 2020, they started taking takeout orders.
And, around four months later, in Mid-August, Distrito announced big news through their official Instagram page. It revealed that they were opening their new patio for customers. And, they kept their word: they opened their outside patio from the end of August 2020.
Moreover, they launched indoor dining on 16 September 2020.
Chef Jose Garces Adopts Quick-Serve Model In His Restaurant
During an interview with The Wharton School in March 2020, Jose Garces said how the restaurant business was suffering due to the pandemic.
This event undeniably will change our industry and how food is prepared, delivered, and how it's consumed. We have to really take a hard look at the future of the business and how people are going to react to it.
Then, he affirmed that the restaurants could cope with the change in scenario and even prepare for the COVID-affected future by implementing a quick-serve model of business.
Do we have to start thinking about downsizing our business models, and go to more of a quick-serve model, delivering that same restaurant quality food experience, but in a different way? That's certainly where I'm headed and it's what I've been thinking about in terms of the future of our industry.
While doing so, he revealed his new business strategy - Quick-Serve Model, an approach to promote fast service through a short and simple menu.
Restaurant Revamped Menu Gives Takeout Offers Of Kits
Interestingly, Chef Garces's plan - Quick-Serve Model - has already been implemented with a revised menu and the availability of takeout plus delivery orders.
According to Wooder Ice on Instagram, the takeout service added few dishes to the restaurant's original menu.
While the menu has new exciting dishes such as Distrito's first-ever burger, complete with Chipotle Thousand Island dressing and Oaxaca Cheese; the Mexican Fried Chicken Sandwich featuring Refried Beans, Avocado, & Poblano Ranch, it also includes Build-Your-Own Tack kits designed to allow people to create their favorite Distrito tacos at home.
The new approach to running a restaurant suggests that the Iron Chef, Garces, is modifying Distrito to not be dependent on in-restaurant customers only. Also, it keeps the COVID-19 situation in a priority list and provides food quickly and efficiently.