Chadwick Boseman Was a Man of Faith — Know Some Accounts of Faith's Influence on His Life
American Actor, Chadwick Boseman, was a religious man with a lot of faith in God.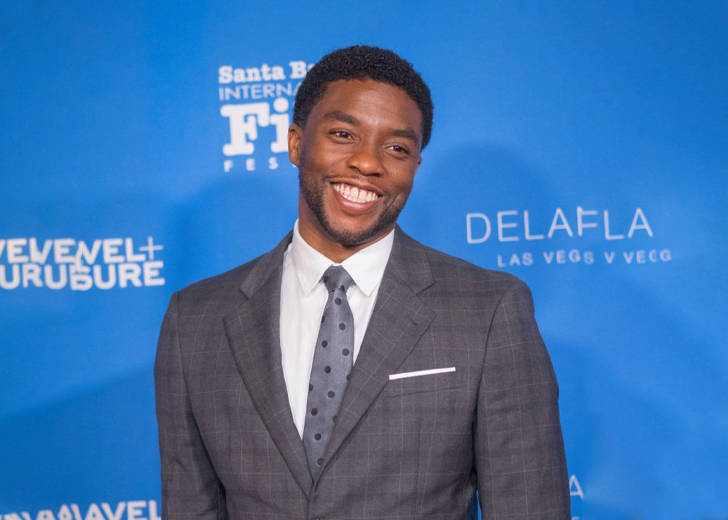 Black Panther actor Chadwick Aaron Boseman was a man of faith before his untimely death. He put his trust in God and was always rewarded for it with the roles that made a difference. 
Boseman's passing has been a loss for many. The beloved actor who played King T'Challa and his alter-ego, Black Panther, in Marvel's Cinematic Universe, had made quite an impression in cinema with memorable roles.
Playing iconic figures like baseball legend Jackie Robinson in 42, Supreme Court Justice Thurgood Marshall in Marshall, and the charismatic James Brown in Get on Up, his priorities as an actor showed his drive to highlight and further the narrative of black culture. 
His Faith Gave Him Black Panther
Prior to acting, Boseman had grown up in a church. He was always faithful and involved in helping others. In fact, he had commented that perhaps his notion of altruism might have rewarded him. Boseman had actually prayed to get the part in Black Panther. The role of the Wakanda King was handed to him after a failed audition for another Marvel character. 
Faith was a key anchor for the actor. In return, his devotion was rewarded. Another man of God, famed actor Denzel Washington, had funded nine Howard University students to take part in an intensive acting program with the British Academy of Dramatic Acting in England.
Boseman was lucky enough to be one of those students. In 2019, during the AFI Life Achievement Award honoring Washington, Boseman had appreciated the icon for having generous faith and a stake in his future.
The Da Five Bloods actor told Washington that it was an honor to know him, learn from him, and join the same work line as him.
He Had His First Encounter With Divinity When He Was Young
In his younger years, Boseman had witnessed the mythic boxing matches of Muhammad Ali. While watching the boxer, Boseman had accounted that he felt a certain transfer of energy. He had since marked it as the first sign of God wherein he felt the soul of a fighter be transformed into something powerful in a time of difficulty.
In his remarks at Howard University in 2018, he told the students of his alma mater, and thus the world, to keep their trust in God, as He will make a path for them to move upwards and onwards in life.
He Stuck To His Faith Till The Very End
It is quite tragic that Boseman was lifted from the earth so soon. He passed away after fighting colon cancer in his home in August 2020. He was in the prime of his life at 43, performing his best in memorable roles while still receiving treatment. 
His tale is of not only keeping faith and religion but also of perseverance through the various adversities life throws our way.