How Actor Chad Duell Is Building Net Worth By Monetizing Fame?
Chad Duell is an actor best known for his work in ABC's General Hospital. In this show alone, he has appeared in more than 1,000 episodes. But aside from acting, he is also a model and one of the celebrities you can hire on Cameo to make a personalised message video for you.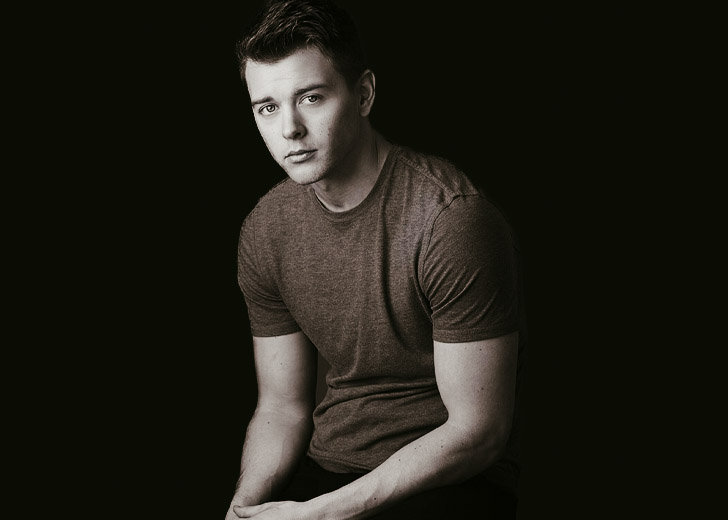 Chad Duell first shot into fame after playing the role of Ronald Longscape, Jr. on Disney's Wizards of Waverly Place alongside Selena Gomez in 2008. And since then, there's been no turning back. In fact, the American actor has been utilizing the recognition garnered from the entertainment industry to build up his fan base and make a decent living. Today, find out how he has been doing exactly so!
Chad Duell Amassed Massive Fame After General Hospital
Duell made his acting debut at the age of 21 in Disney's Wizards of Waverly Place in 2008, where he played Ronald Longscape Jr. The same year, he starred in The Suite Life on Deck, a sequel/spin-off of Disney Channel Original Series The Suite Life of Zack & Cody.
After playing in two of Disney's series, Duell landed a breakthrough role of Michael Corinthos on ABC's General Hospital, one of the longest-running scripted drama as well as the longest-running American soap opera currently in production. Duell has appeared in more than 1,000 episodes so far, since joining the show in 2010.
His dedication to the series has been appreciated widely. For his role, he won nominations for Daytime Emmy Awards for Outstanding Younger Actor in a Drama Series in 2011, 2012, and 2014. The role finally won him the Daytime Emmy for Outstanding Supporting Actor in a Drama Series in 2015.
On April 20th, 2010, Chad Duell (@duelly87) took on the role of Michael Corinthos and the rest is history. Please help us congratulate him on 10 years of excellence. Happy Anniversary! #GH pic.twitter.com/o3mpt3ydZR — General Hospital (@GeneralHospital) April 20, 2020
Just like General Hospital, another one of Duell's outstanding acting can be seen in Amazon's The Bay (2017). His role as Adam Kenway in the show also earned him nominations in Daytime Emmy Awards as well as Indie Series Awards.
Perks Of Fame: Chad Duell Joins Other Celebrities In Cameo
Utilizing the fame he got from the acting industry, Duell joined Cameo, a video-sharing platform that allows everyday people to hire celebrities to create personalized video messages for any occasion. Since its launch in March of 2017, the platform has had more than 30,000 stars as members.
Some of the other celebrities in Cameo are Caitlyn Jenner, Ice-T, Bella Thorne, Ice Cuber, and Gilbert Gottfried. Depending on who you want to hire, the price can range from just $1 to $2,500 (the price Caitlyn Jenner charges) for a cameo video.
You can find Duell's Cameo here where he apparently charges $60 for a shoutout.
Chad Duell Modelling Lifestyle With Partner Courtney Hope
When he is not acting or giving a shoutout to his fans, the 33-years-old actor is busy posing for his Instagram handle. 
He shares snaps of his shoot, time and again with the majority of them featuring his longtime girlfriend, Courtney Hope.
 Duell's beau is an actress best known for playing Sally Spectra in another long-running soap opera, The Bold and the Beautiful (1987). While Hope made her TV debut in Walker, Texas Ranger in 2000, she only started becoming active in the industry from 2005.
Has Chad Duell's Net Worth Been Revealed?
The exact figure of the actor's net worth is unknown, for now. With a recurring role as Holden on The Suite Life on Deck and Michael Corinthos on ABC's General Hospital, and appearances in Cameo, it could be estimated that Duell is making a significant living even at the young age of 33.