Celina Powell Has No Qualms about Getting Surgical Procedures to Look Perfect
Celebrities tend to stay quiet about their personal life choices, especially when it includes surgical changes done to their body. But, famous Instagram star and socialite Celina Powell thinks otherwise.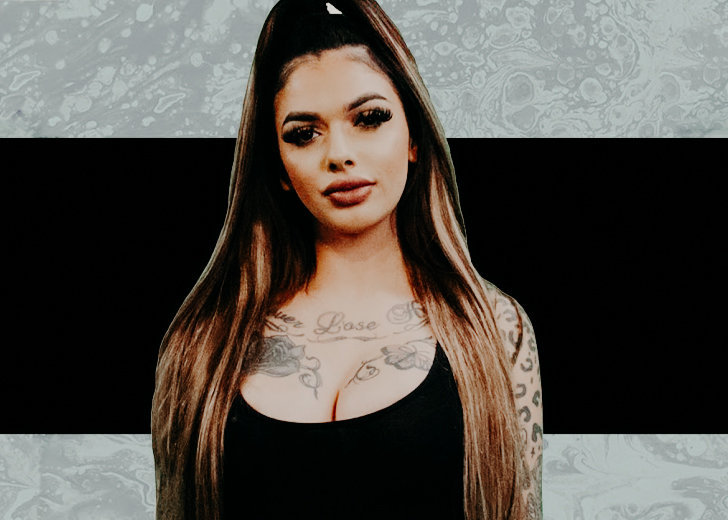 Celebrities tend to stay quiet about their personal life choices, especially when it comes to surgical changes on their body. But, famous Instagram star Celina Powell is otherwise.
The socialite has been vocal about her plastic surgeries and the expenses to go under the knife.
Powell Reveals Cost of Her Latest Plastic Surgery
Powell has always been proud of the cosmetic procedures that enhance the beauty of her face and body.
One of her latest ones includes buttock injections, and she took it to Instagram. She not only came clean about the procedure but also disclosed the amount she paid for it.
Through an Instagram video uploaded on September 22, 2020, the social media personality showcased the needles used for the process and revealed that it cost $7000. She wrote, "7k worth of butt injections..." 
While Powell flaunted the injections she took, her followers seemed to think it was irrelevant and unnecessary.
One of the users commented, "How bout a relevancy injection? What does any of this have to do anything that really matters?" Another wrote, "Lady, you are beautiful, you don't need that." 
Moreover, her followers were unshy to bash the Insta star for spending money on her surgeries instead of helping the needy ones, as the procedure was done during the pandemic.
One individual commented, "Our homeless population is through the roof, but people have 7k to get butt injections during the 'pandemic' Oh goodness."
Vocal about Plastic Surgeries
The September buttock job was not the first artificial change Powell had undergone. She has frequently shared about her plastic surgeries that include breast augmentation, liposuction, and rhinoplasty. 
During a live session on Instagram in early 2020, she disclosed that she got breast implantation. "The natural body is over with. This is the only thing real on my left," she said.
In another Instagram Live in October 2020, Powell opened up about getting her jaw done to remove her double chin's appearance. She also shared her desire to even out the hips with buttock injections. The influencer said,
My little hips are kind of out, this one's littler than this one, so, I gotta even out my hips. I'm about to get ads injections today.
Thereafter, in a podcast with No Jumper, she revealed that all her major surgical changes, including breast implants and buttock injections, were done to achieve a look of an Instagram model.
Face Before Surgery Revealed in a Mugshot
Powell didn't always look like the way she looks now. In 2018, she was arrested for the charge of theft and jumping bail, and the mugshot after the arrest reveals her face before surgeries.

Celina Powell's mugshot discloses her looks before surgeries (Photo: Facebook)
The mugshot isn't the last of Powell's picture taken for legal procedure, as she has had her fair share of encounters with the law.
In late December 2020, she was arrested in Miami for driving with a suspended license. 
The Shade Room shared the video of her arrest. The Instagram star could be seen sitting with a handcuff inside a police vehicle.
The caption of the post mentioned that her bond was set to $1500 and was already submitted.