What is the real name of Cash Nasty? The YouTuber runs multiple YouTube channels
We've seen several YouTubers having more than one channel under their name for showcasing different genres of content on respective channels to the viewers. One such celebrated name is American YouTuber CashNasty whose real name is Cassius Jeremy Clay. The content creator is famous for making comedy and gaming videos and has three channels under his name as "Cash Nasty", another with his ladylove Ash and is also a part of Gaming Collaborative Channel 2Hype.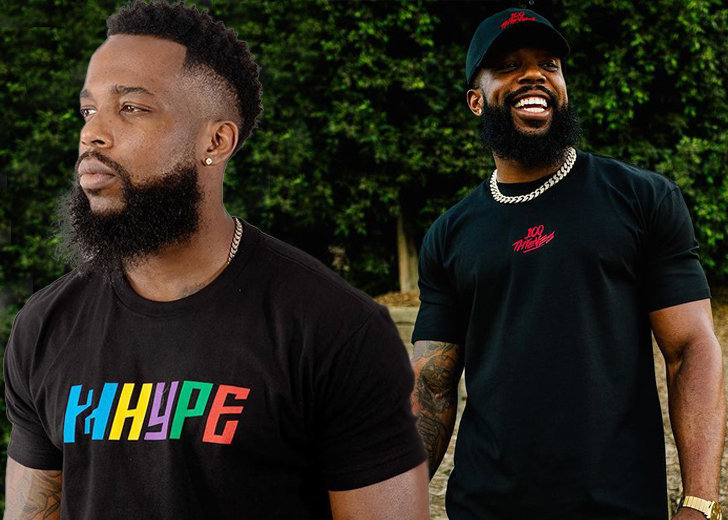 Famous YouTuber CashNasty, whose real name is Cassius Jeremy Clay, knows how to keep himself busy. As a content creator, his hands are full - after all, he manages multiple channels, each boasting its own legions of followers. He caters to a wide range of viewers with his channels uploading a diverse range of contents—from comedy and reaction videos to gaming and lifestyle vlogs.
As if these weren't already enough, the avid gamer is also part of the renowned Gaming Collaborative Channel, 2Hype, which has furthered his reach to a larger group of audiences all over the world. 
CashNasty Shares Passion for Basketball with 3 YouTube Channels
The Louisiana-native entered the YouTube scene on June 22, 2013, after launching his first main channel 'WhatChaMaCalling.' Initially, the channel was all about NBA 2K gaming videos, and walkthroughs. However, now, the channel's name has been changed to CashNasty, and its description reads, 'I make videos. I make you laugh. I be happy'.
With growing popularity, the YouTube sensation gradually ventured to other aspects of content creation, focusing not only on gaming but also on reaction videos, fitness vlogs, and challenges. Today, the channel boasts almost four million subscribers and 823 million views.
The social media star is also very active on his second channel 'CashNasty Plays,' created on  November 10, 2015. The channel is solely dedicated to popular games, particularly NBA2K walkthroughs and reviews for hardcore gamers. 
Readers might have noticed basketball as a common thread running along both of the YouTube sensation's two channels. Let's not forget, Cash was a former college basketball player.
The content creator's two channels were probably not enough to fully express his long-harbored passion for the sport, which is why he decided to launch a new channel titled 'CashNBALaughs' entirely dedicated to basketball videos in January 2020. He uploads reaction videos on NBA Games and older highlights of the game. 
There's a Separate Channel Dedicated to His Love Life
In May 2014, the streamer's long-time girlfriend Ash created a channel CashNAshVlogs to provide a window to the couple's everyday life, which often doesn't make the cut in Clay's usual videos. 
According to the page's bio, the YouTuber and his girlfriend have been together for over 10 years.
We have been together for 10 years...I like to upload just for fun to look back at us when we get older so that we treasure these moments. 
On February 26, 2017, though the Louisiana-based YouTuber dropped a bomb, shocking the legions of fans. He posted a tweet writing, "Me and Ash broke up", but later he clarified that it was just a joke.
The lovebirds celebrated their 10th year of togetherness later on March 15, 2017. On that occasion, they posted a video on their YouTube channel titled "10 Year Anniversary!"
Although they have been inactive in their CashNAsh Vlogs channel, the interracial couple appeared on a video together on the NBA-enthusiast's main channel in September 2019. In the title of the video, Cassius regarded Ash as his girlfriend.
Recently, on December 5, 2020, Ash posted a special tweet on her boyfriend's birthday. She wrote, "Everyone go wish this special guy a Happy Birthday today!" 
The YouTuber Is One-Sixth Part of 2Hype
The renowned YouTuber CashNasty is also one of the founding members of a popular YouTube channel '2Hype' which was launched in May 2019. 2Hype is a collaborative group of NBA 2K gamers and successful YouTube stars that came together to create more gaming and entertainment videos for their fans.
All the six members of the group are individually very famous and have their own fan following. As the channel keeps uploading fresh content every week, it has already garnered over one million subscribers.
In addition to CashNasty, YouTubers such as Jesser, Kristopher London, ZackTTG, Jiedel, and Moochie aka Mitchell are the members of the group channel. The group also creates content for 100Thieves Gaming on the YouTube platform. The members of the Collaborative Channel have made videos with NBA Sensations like James Harden and Paul George.