Carrot Top Denies Plastic Surgery Claims, Says The Before And After Changes Are Due To Workouts
Comedy's King of Props, Scott "Carrot Top" Thompson had to deal with a lot of plastic surgery rumours and before and after surgery photos. But despite the hundreds of sources saying he went under the knife to change his looks, the comedian says he hasn't had any work done on him.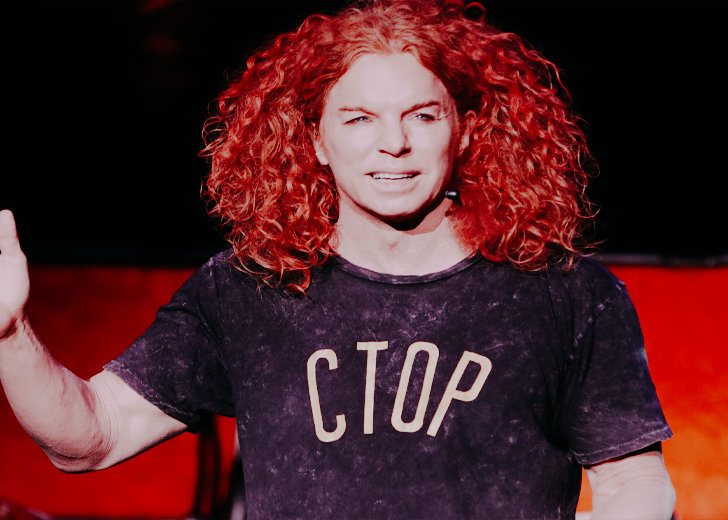 Scott "Carrot Top" Thompson is one of the most successful comedians of the late nineties and 2000s. Aside from comedy, one of the most talked-about topics, whenever Carrot Top is brought up, is about his looks and debates whether he had undergone plastic surgery or not.
Although various sources tried exploring his transformation and put a definitive answer to the question, the comedian himself denies all rumors of having gone under the knife to change his looks.
Carrot Top Says He Never Had Any Plastic Surgery
Comedian Top has dealt with plastic surgery rumors and before-and-after surgery pictures for dozens of years now.
Many compared his transformation to plastic surgery disasters, and some professionals even commented on it. For instance, top plastic surgeon Dr. Anthony Youn deemed that the humorist might have undergone laser treatments or chemical peels. The Dr. also commented on Top's looks and said it was more like a muscle-bound cartoon character. 
However, despite the claims, the comedian has spoken on multiple occasions and denied having any work done.

Carrot Top before and after picture. (Photo: Cbsnews)
In an interview with Florida Today in 2015, the Florida native referred to the plastic surgery rumors as the ridiculous stuff he had read about himself. He also addressed the talks of him using steroids.
It all started when I did a Comedy Central Roast, and they decided it would be great to pick on Carrot Top. I have mellowed out now, but for a while I had gotten really big. I didn't do steroids or anything, I just worked out a lot, and I never had any plastic surgery.
He then said the stories were false and that those rumors only came to be because he had gotten big after working out a lot.
 I can see why people would think that since I got really big for a while, but I never had any work done. I mean, if I was going to have plastic surgery, I would look better than this! My crew, my family and my friends all know I work so hard and I wouldn't have had any time to get work done if I wanted to. That was absurd.
And his words do sound reasonable as he was doing hundreds of shows each year at the height of his fame when the rumors originated.
He Performs at Luxor Hotel And Casino
Having made his first television appearance in Comic Strip Live in 1991, Chairman of the Board star has been in the comedy business for three decades. And while he doesn't make it to the headlines as often as he used to, he is nowhere near the end of his career.
The comedy's King of Props has been attracting fans and comedy lovers to his residency at Luxor Hotel and Casino in Las Vegas since 2005 with his prop-filled shows. He still performs about 300 shows a year, with many celebrities attending to watch him perform.
The Comedian is in a Long Term Relationship With Girlfriend
The stand-up comedian has been dating Amanda Hogan for a long time. It's not clear when the two began their relationship, but she made an appearance on Oprah Winfrey Network's Where Are They Now video for Top in 2013.
The couple often post pictures of them together with their dog Boo Bear on social media. For instance, the comedian wished her a birthday in August of 2020 while singing Randy Travis' 'Forever And Ever, Amen.' He even called her his "best friend in the whole wide world" and ended the video saying, "Happy birthday, honey. Love you."