Candis Cayne Dating Amid Escalating Career & Net Worth? Trans Actress Reveals In Interview
She has had excellent opportunities as a transgender actress, which has resulted in her higher net worth of... She found solace in a DJ named... Rumors began to spread about her dating American television personality... Cayne cleared things up in an interview with E! News saying...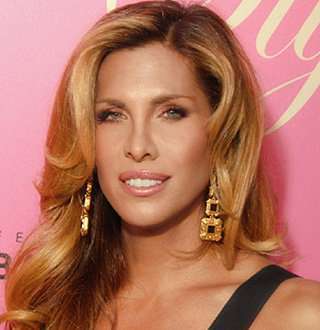 Born as Brendan Mcdaniel, who transitioned into one of the most sought-after transgender actresses as Candis Cayne, had embraced the change- a change that affected her life, career & her net worth for good.     
The American actress is one of the most popular transgender actresses in the world. She is the first transgender actress to have a recurring role on a prime-time hit ABC series Dirty Sexy Money (2007-2008) where she played Carmelita, the love interest of Patrick (Played by Billy Baldwin). She also starred in well-adored TV series Grey Anatomy in 2018 (2005-Present).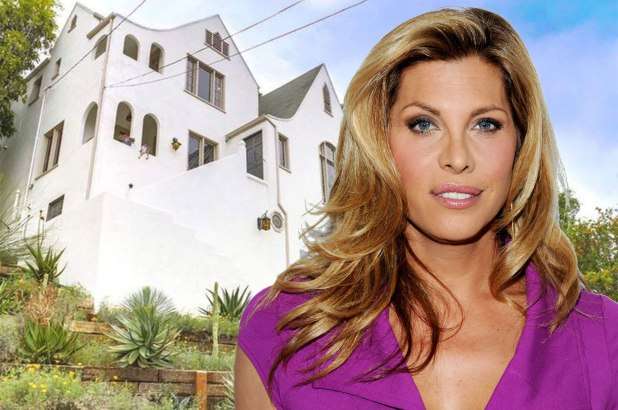 Candis Cayne enlists house from I am Cait for sell on 12th June 2018 (Photo: pagesix.com)
She began her career as a choreographer and drag performer after moving to New York in the early 90s. Three years later, she began performing as Candis Cayne at New York gay hot-spot Boy Bar.
With her immense talent in dance, choreography, and glamour, she has thrilled audiences from different corners of the country.
In 1995, she starred in the movies, Wigstock: The Movie, Stonewall and To Wong Foo, Thanks for Everything! Julie Newmar. She later went on to star in films such as Mob Queen (1998), Starbooty (2007) and Crazy Bitches ( 2014). 
On 31st August 1971, she was born as Brendan Mcdaniel in Maui, Hawaii. She has a twin brother named Dylan. Her parents, Gary and Patricia, were both teachers at Waldorf School.
There was something 'different' about her since her childhood. Those differences made her a target for school bullies. She was taunted from mean 'gay' jibes from an early age as well as for 'being the most feminine person in the class.'
Her parents held her a year back in 8th grade as they worried about her well-being. She was always compared with her talented twin brother who won a college football scholarship. Her parent's worries came true as she had to switch high school after just one year due to the traumatic bullying.
Propitiously, she turned a new leaf in her life as a high schooler through her love of acting and performing on stage. She then began to flourish, developing into a confident and popular teenager.
She then graduated from Maui's Baldwin High School in 1989 and then spent a year in Los Angeles, where she trained as a dancer.
Then in the early 90s, she moved to New York where it finally dawned to her how the word transgender helped to describe every bit of how she felt about herself. And in 1996, she finally began her transition.
Though the transition was hard, she found solace in a DJ named Marco McDermott. The pair started dating from 2002. They lived in LA together for a long time and raised his daughter named Satori (From DJ's former relationship).
The romance continued as she began to refer to him as her husband. The happy family seemed destined to remain so.
Unfortunately, after spending more or so about eight years together, the duo got 'divorced' from each other eventually in 2010.
Some years after her split, rumors began to spread about her dating American television personality Caitlyn Jenner, whom she had offered her friendship and support when she came out as a trans woman in 2015.
The pair later appeared together in Jenner's documentary series I am Cait, which was released on 26th July 2015. The footage of the two together in that series added more fuel to the flames.
Later in 2016, rumors escalated, suggesting the pair making out at a salon in Marina del Rey, California, started to spread out. Cayne, however, cleared things up in an interview with E! News on 2nd March 2016. When asked about the kiss, Candis said,
"I'm trying to think, was I in Marina del Rey lately? I don't think I was, so yeah, no."
Candis, whose height measurement is 1.17m (5.8 feet), expressed in the same interview that they both shared an intense connection, however, as platonic friends.
Earns Net Worth In Thousands
Candis Cayne has generated the majority of her net worth from the television series Dirty Sexy Money. She profited from numerous movies such as Wigstock: The Movie, Stonewall and To Wong Foo, Thanks for Everything! Julie Newmar. 
She further boosted her earnings as she starred on I am Cait. Her revenue increased as she starred on Grey Anatomy. 
Always seen speaking up for gay rights and transgender acknowledgment, Candis Cayne condemned President Donald Trump's reported policies to enforce strict guidelines about transgender people around November 2018 and alleged that he wants to totally erase the transgender community. She openly criticized Trump on the Out Now Radio's show "The Morning Beat" and has landed her new short film "Candis For President".
Candis Cayne is all set to produce the hilarious comedic short film with co-star and writer Andrea Metz and director Michelle Peerali. With many snippets of the film surfacing on the internet from 2017, the short film premiered on Out Magazine in November 2018. The comedy genre shows Candis setting out to become the President of the United States with the help of her sarcastic co-star and co-producer Andrea Metz.
The transgender activist has also penned her thoughts on womanhood and beauty through her book " Hi Gorgeous! : Transforming Inner Power Into Radiant Beauty" which was published in 2017. She dedicated the book to her mother, father, and brother who encouraged her to thrive as an authentic person.
The beautiful, inspiring, and informative book empowers women to convey their radiance to the world, and it has a foreword by her rumored partner and transgender star Caitlyn Jenner.
With that, she has had excellent opportunities as a transgender actress, which has resulted in her higher net worth of $500 thousand.