BAFTA Nominee Bukky Bakray Was First Picked for 'Rocks' through Her School's Performing Art Classes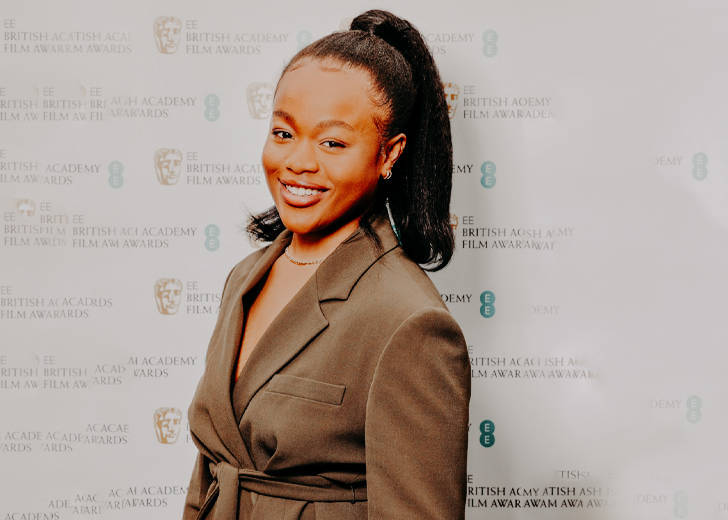 The 2021 BAFTA nominations are out. Following last year's controversy of the BAFTA nominations being too white, male, and boring, this year, 16 out of 24 acting nominees belong to ethnic minority groups, showing a wide spectrum.
Among the 16 nominees, the Rocks actress Bukky Bakray has successfully bagged nominations for 'BAFTA Rising Star Award' and 'BAFTA Award for Best Actress in a Leading Role.'
Talking about how she landed the role, Bakray told Sky News that the casting director chose her after observing her for a year during her performing art classes.
Finding Her Way To Rocks
Unraveling her journey to the sets of Rocks, the actor revealed on her March 2021 interview with Sky News that she, along with her friends, was observed for a year by casting director Lucy Pardy and director Sarah Gavron in her performing arts classes.
Bakray mentioned how she and her friends thought Pardy and Gavron to be people from OFSTED (Office for Standards in Education) as they sat at the back of their classes observing them for a year.
However, the actor and a few others were called for workshops. She shared that the workshops slowly started shifting into auditions, and a year later, they were allocated to their parts.
Sharing her disbelief, the actor mentioned how it felt like decades ago when in fact, it had only been two years.
When asked about the changes the role brought in her life, the actress mentioned it has helped her get a broader perspective on life. 
Before the movie, the actress admitted to having a narrowed-down notion that she was the protagonist of her own narrative, just walking through life.
However, when she started acting and stepping into someone else's narrative, she became more sonder and mindful of everything and everyone around her. 
Bakray added that the women she met during the filming inspired her in great bounds.  
A Look At Last Year's BAFTA Nominees
According to Guardian, the list of nominations for the 2020 BAFTA awards was outrageous and dispiriting. 
With all 20 acting nominations given to white performers and an all-male best director shortlist, the judgment of the voting body of film industry members were questioned.
The academy was also accused of promoting and rewarding the same small pool of 'talents' as it only nominated the people of color in the 'rising' category, which allowed them to emerge but not establish.
This year, learning from their trials of last year, BAFTA made 120 changes to the voting processes and added 1,000 new members from ethnic minority backgrounds to its existing 6700 members.
And the results are reflected in the 2021 BAFTA awards nomination list. 
This year, two-thirds of the acting nominations have gone to non-white performers. This is the highest proportion of non-white acting nominations in the history of BAFTA film awards.
4 out of 6 best directors shortlist also consists of female nominees with Gavron joined by Chloé Zhao (Nomadland), Jasmila Žbanić (Quo Vadis, Aida?) and Shannon Murphy (Babyteeth),