Bukky Bakray bags EE Rising Star award at BAFTAs: Thought only '100 people' would watch 'Rocks'
Bukky Bakray, the Rocks star who won the EE Rising Star Award at the BAFTAs this year, initially thought that only a hundred people would watch the film.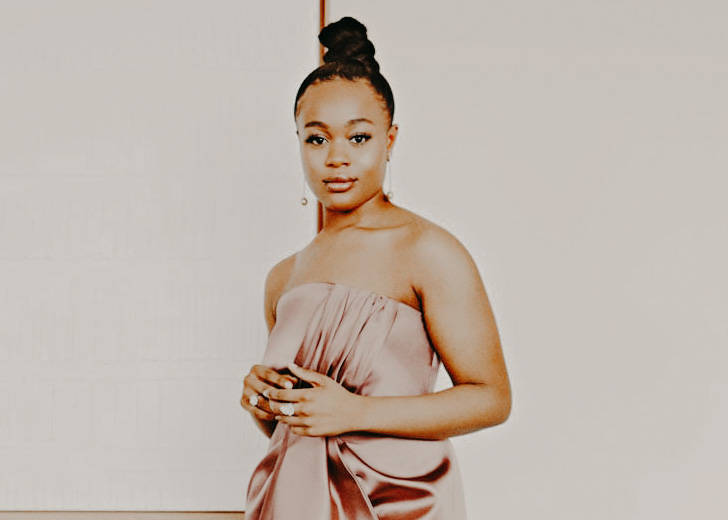 Bukky Bakray, the Rocks star who won the EE Rising Star Award at the BAFTAs this year, initially thought only a hundred people would watch the film.
The Rising Star category is the only BAFTA award voted by the public and includes previous winners like James McAvoy, Noel Clarke, Kristen Stewart, and Tom Hardy.
The actress earned more votes than His House star Sope Dirisu, Lord of the Rings actress Morfydd Clark, One Night in Miami's star Kingsley Ben-Adir, and Peaky Blinders actor Conrad Khan to win the title on April 10, 2021.
Bakray revealed to Digital Spy and other press after winning the award that she had not expected Rocks to be such a smash hit and reach the wide scope it has.
 When we filmed 'Rocks,' I thought 100 people would watch the film, maximum.
The young actress further explained that she had imagined none of this. Many of the previous nominees and the winners, including Daniel Kaluuya, LaKeith Stanfield, Micheal Ward, and James McAvoy, have had incredible careers that she admires. 
According to Bakray, the Rocks is a minimalistic movie primarily concerned with life, human nature, and humanity.
 I think when you look at Rocks' narrative, it's not flashy, it's not crazy, there's no guns, there are no stunts, there is no this and that.
The 19-year-old was also nominated for Leading Actress against prominent artists like Frances McDormand and Vanessa Kirby.
In a March 2021 interview with Sky News, the actress revealed that she and her friends were watched for a year in her performing arts classes by casting director Lucy Pardy and director Sarah Gavron before making their way to the sets of Rocks.
Bakray's Character in Rocks
The 2019 drama's title Rocks is derived from the nickname of the principal character, Bakray. 
The story begins when Rocks' mother abruptly abandons their house. She leaves a note asking Rocks to look after her younger brother, Emmanuel (portrayed by D'angelou Osei Kissiedu).
This presents significant difficulties for an adolescent girl, but one of the most moving aspects of the film is Rocks' superhuman effort to handle the burden thrust upon her. 
Despite attempts by teachers and social workers to interfere, Rocks fights back. She also resorts to theft to get the funds she requires for basic survival, but her errors in judgment are because of the crisis she is facing.
Despite the stresses, Rocks maintains her zest for life. The joyful rapport among the girls at school, particularly when they react to music and dance, is one of the more heartwarming moments in the British movie.
As Rocks seek shelter at her best friend's home, Sumaya (Kosar Ali), a British girl of Somalian descent, she can't help but express her envy for her friend's comfortable family life. And when she moves in with another neighbor, Agnes (Ruby Stokes), Agnes attempts to help by reporting Rocks' desperate condition to the authorities.
Bakray's performance in the movie is worth praising, and it is also one that signals a promising career.