Brooklyn Queen Rose to Fame at the Age of 12.
Brooklyn Queen rose to fame at a young age thanks to her viral hit of 2017. Since then, the young talent has amassed a huge fan base on social media.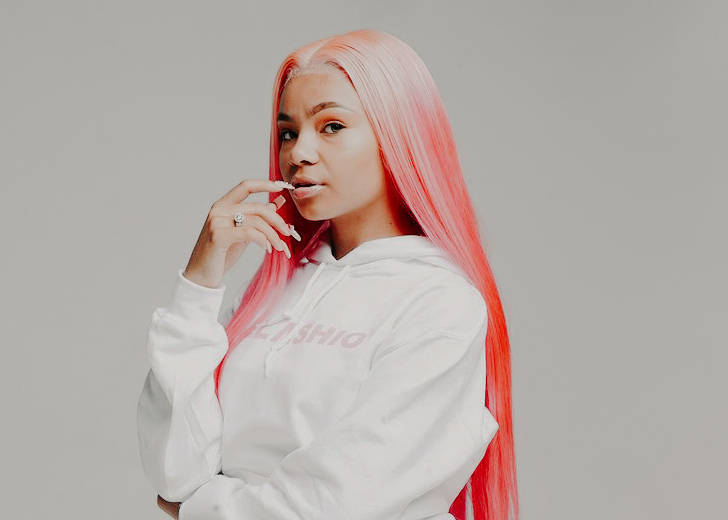 Brooklyn Queen became a social media sensation overnight with her viral Keke Taught Me video back in 2017. 
Queen has done plenty of other songs after her hit debut, like Rich Girl Problems, Appreciation, and Emoji. The teenage sensation has garnered a significant fan base on her official Instagram and YouTube account, brooklynqueen03 and Brooklyn Queen respectively.
As of March 2021, the popular teenage star has 1.18 million subscribers on YouTube and 1.6 million followers on Instagram. 
Queen has been a talented young woman from the very beginning. She was only 5 when she wrote her first song, and she was 8 when she recorded it. 
The American rapper and social media personality was born on July 3, 2005, in Detroit to famous rapper Nailnotirious Kim, and has two brothers. Queen is also frequently seen posting about her family on her Instagram handle. 
On May 11, 2020, the 15-year-old wished her mother a happy Mother's Day by posting an adorable video on her Instagram handle. In the video, the mother-daughter duo was dressed in black, and grooving to Kesha's Cannibal. 
Queen's mother goes by the name nailtoriouskim on Instagram and from the looks of it, she supports her daughter and is proud of everything she has accomplished so early in life. 
On the occasion of Queen's birthday on July 6, 2020, Kim posted a stunning picture of her daughter standing on a beach. Queen looked absolutely gorgeous in a colorful tube top matched with white ripped jeans. Her wavy locks add to her beauty. 
The sunset in the backdrop made the picture even more compelling. Kim completed the birthday post with a heartful message to her daughter as she captioned how proud she is of her diligent daughter. 
HAPPY BIRTHDAY BROOKLYN, you are an amazing young lady, you continue to make me proud everyday. You are so hard working and dedicated to your goals and dreams that sometimes it intimidates ppl, but promise me you will never loose that. Keep shining baby .God gave you a light LET IT SHINE birthday behavior is over now LETS GO
Be it Queen's song coming out or her birthday, the proud mama doesn't cease to express her support for her daughter. 
One of the rumors that keep on surrounding the 15-year-old Queen is her relation with another young social media personality, Lala So Lit. The young stars have such a good bond that people often mistake them to be actual sisters. 
However, on a video uploaded on August 22, 2020, on YouTube channel DJ Smallz Eyes2, Queen addressed Lala So Lit as her little sister since they are together all the time. She also admitted that the two of them are not related by blood.