Brennan Elliott's Wife Is A Cancer Survivor And A Mother Of Two
Brennan Elliott is an actor and producer known for his UnReal and Night at the Museum: Secret of the Tomb. He is married to Cami Elliottouple who is a cancer survivor. Together, they have a son and a daughter.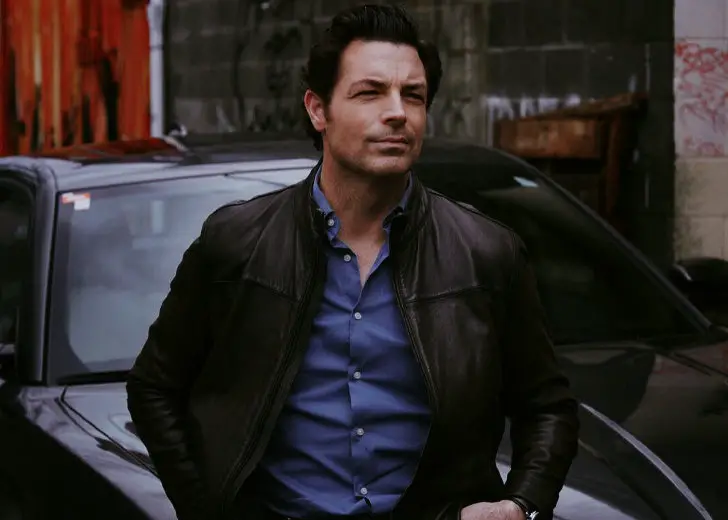 Brennan Elliot's wife, Cami Elliottouple, battled cancer back in 2018. Thankfully, she came out on top.
Now, the father of two children, Brennan considers his wife his inspiration. He has even taken to social media on multiple occasions to appreciate her and share how she beat cancer.
Brennan Elliot' Wife Beat Stomach Cancer
On World Cancer Day 2019, Brennan posted on Twitter, emphasizing the importance of prevention and early detection of cancer. He shared how proud he was of his wife, who defeated stomach cancer in 2018. He described her as a true warrior.
The actor also mentioned his wife as an inspiration and sent strength and support to everyone fighting cancer in a 2020 tweet.
Brennan Credits Wife for His Success
Brennan has been married to Cami Elliottouple since 2011. Together, they have two children, a daughter Luna, and an older son. Cami takes care of the children and the family.
In an interview with Ruth Hill for My Devotional Thoughts, Brennan said that it's because his wife takes care of their kids and their family, he can go off for months at a time and work. The actor also gave credit to his wife for giving him the strength and focus required to pull off his characters and projects. Finally, hinting that his wife was behind his success, he added, "Behind every strong man is a strong woman."
Brennan Uses Lockdown To Spend Time With Family 
During the pandemic's early stage, Brennan used the lockdown to make up for the lost time he invested in work; he spent his time with family and children.
He even uploaded a surprise video on Twitter, where he could be seen trying to do his daughter's hair.
Brennan Has Been in More than 70 Movies and TV Shows
Born on March 24, 1975, the 45-years-old actor started acting in 1991 with a small role. However, after he landed a recurring role in the hit Canadian TV show 'Madison' in 1996, he got his break in the entertainment industry.
Brennan has played recurring roles on TV series such as 'Cold Case,' 'The 4400', 'What about Brian', and 'CSI,' where he has shown phenomenal versatility.
He even stood out in his guest star roles on many hit shows like 'Grey's Anatomy,' 'Desperate Housewives,' 'Monk,' 'Ghost Whisperer,' 'Knight Rider' and 'NCIS' to name a few.
Due to his outstanding performances, it is difficult to recognize the actor in different roles; so much so, he is even known as a character actor.
Brennan Is Hallmark's Major Star
Brennan has starred in many Hallmark movies, which garnered broad audiences, eventually making him Hallmark's major star. He was a regular cast in the series 'Cedar Cove.' He later starred in the network's original movie franchises such as 'Love You Like Christmas,' 'A Christmas Melody,' and 'All My Heart.'
The actor's latest Hallmark project is a mystery film franchise, 'Crossword Mysteries,' which he also produced.