'Black Widow' Star Olivier Richters Is Pushing Himself for Hollywood Stardom
The Dutch Giant is pursuing his career in Hollywood with movies like 'Black Widow' and 'The King's Man.'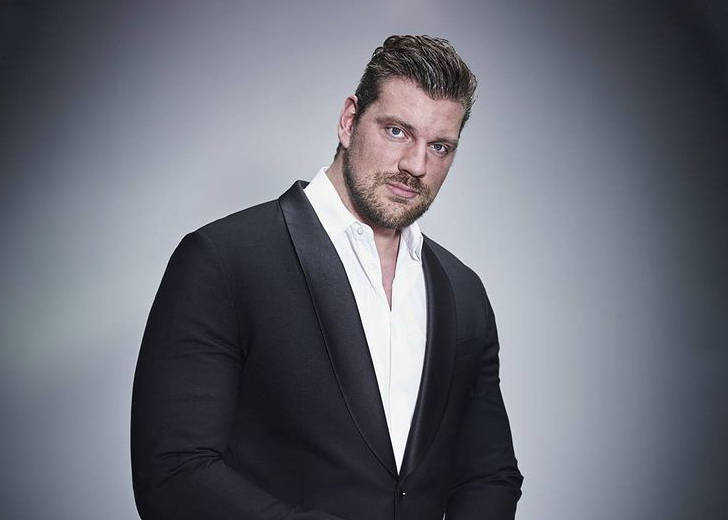 With titles like World's Tallest Bodybuilder and The Dutch Giant, Olivier Richters is now aiming for an 'actor' credential. 
Back in 2019, Marvel, for their spin-off movie Black Widow, had cast the staggering 7ft 2in Dutch bodybuilder Olivier Richters.
His minor role in the film has proven to be a significant one for the aspiring actor, alongside his role in The King's Man, slated to release in the second half of the year.
Start of the Hollywood Journey
In an Instagram post made by Richters, dated August 2019, the athlete announced he could finally speak about his up-and-coming film Black Widow. He posted a picture of him, presumably in his avatar in the movie.
He revealed he had been in London for the past three weeks shooting for his role. In fact, the bodybuilder, who started applying for roles in January 2019, had already signed projects such as The King's Man and Gangs of London. 
In the same post, he remarked how he has always wanted to do more with the gift of his height. He jokingly mentioned had someone told him about his journey in the movie industry a year before, he would have probably called an ambulance for them. 
Richters Used to Be a Lanky Kid
The bodybuilder was not born with his current frame and had to work hard to gain the musculature. In the documentary Big Dreams: Oliver goes to Hollywood, he shares how he wanted to get into sports after seeing his elder brother play by the time he was fourteen.
Ritcher was a scrawny boy at that time, whose only feature was his height. The first time he lifted the bars, he was shaking. However, he got interested in it, especially after seeing before-and-after pictures of his brother.
Soon, he was motivated by the progress he was making. It also kept him disciplined. He would keep track of his body mass and weight and maintain photographic logs of his development. 
However, a congenital disability kept him from progressing further. Richters was born with Pectus excavatum, a condition that caused his sternum to cave 7 cm inwards, confining his heart and lungs in a tight space.
He could not do fundamental movements like squats or even go up a flight of stairs without running out of breath because of his condition. Richters soon went through surgery to keep doing what he loved doing. In the documentary, he speaks about his goals. 
He says his first goal was to love the body he is in, and he achieved that by going from 80 kgs to 125kgs. His next was to appear in a film one day. 
Just once. I've seen other big people do it, and I want that too.
Richters considers Richard Kiel, better known as the intimidating Jaws in the James Bond movies, as one of his role models. 
The Future of 'The Dutch Giant' 
Currently, Richter stands at 7'2" and weighs a hefty 150kgs. In 2018, Men's Health ran a twelve-page cover story where he mentioned his diet plan.
To maintain his physique, Ritcher has to meet a daily calorie intake of 6400, out of which 450 needs to be protein-based. 
To meet such a grueling diet, he has to eat every hour and cap it off with a dozen eggs before he hits the bed. He then wakes up at 3 am to eat his seventh meal of the day.
Because of the ongoing coronavirus pandemic, projects like Black Widow and The King's Man are yet to hit the big screen.
That being said, James Kermack, director of Knuckledust (another upcoming project for the body-builder), stated, "Olivier is pure cinema." This itself is a sign of his bright future and new horizons for the Dutch giant.