ZZ top vocalist Billy Gibbons' massive net worth: a look at his cars and guitar collection
ZZ Top's vocalist has loved cars and guitars from a very young age. While this love translates to possessing a few items for most people, his massive net worth has taken his love to another level.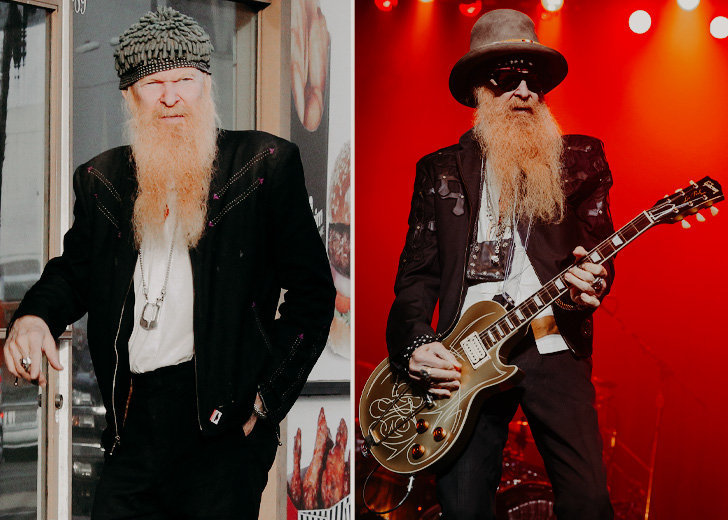 Billy Gibbons has earned fame not only because of his exceptional music career but also because he's a car collector and guitar enthusiast. 
ZZ Top's vocalist has loved cars and guitars from a very young age. While this love translates to possessing a few items for most people, Gibbons has taken his love to another level. 
With a net worth of $60 million, the 71-year old musician is sure to have expensive taste when it comes to possessions. 
A Look At Gibbon's Car Collection
His car collection is massive, but we can take a look at a few cars he owns. 
1. 1932 Ford - 'Highboy'
Gibbons believes that the Ford 'Highboy' is his most elegant car. Under the hood, it has an old French-built V8 flathead. 

Gibbons with his Highboy (Source: Allposters)
2. 1933 Ford Coupe - 'Eliminator'
One of the earliest custom cars in his collection is the 1933 Ford Coupe or the 'Eliminator.' It was featured on two of the ZZ Top album covers and has appeared in a few of the band's music videos.
3. 1933 Ford Coupe - 'Wiskeyrunner'
The Ford Coupe 'Wiskeyrunner' is yet another unique car in his collection. An interesting feature of it is the jagged line that runs from the front to back.
4. 1936 Ford - 'Mambo Coupé'
The 'Mambo Coupé' is a three-window coupe named after a box full of Hawaiian shirts found in the vehicle's trunk. It has a screaming chrome skull on the front grille. 
5. 1936 Ford Truck - 'Rat Rod'
The Ford model called Rat Rod Model caught the celebrated vocalist's eye because of its rat rod look with custom hot rod function. It has a '53 Ford flathead engine,  a 6-inch drop tube front axle, and an 8-inch rear end with buggy springs and air shocks.
6. 1948 Cadillac Series 62 - 'CadZZilla'
Gibbons calls his Cadillac Sedanette- 'CadZZilla,' a mix of early post-war Cadillac design customized by Larry Erickson, Boyd Coddington, and Craig Naff. It has a custom deep purple paint scheme with a unique interior and has a custom Holley fuel injection system and headers.

Gibbons in his CadZZilla (Source: CarThrottle)
7.1950 Ford Business Coupe - 'Kopperhed'
He has named the Coupe 'Kopperhed' due to its copper and black color combination, which resembles a rattlesnake. It is based on the '50 five-window business coupe that has been altered into a three-window.
8. 1958 Ford Thunderbird - 'The Mexican Blackbird'
The vintage Ford is called 'The Mexican Blackbird' due to a song of the same name. 
9. 1962 Chevrolet Impala - 'Slampala'
He has named his Impala 'Slampala' by combining two slang terms, slammed and Impala. Its unique features include a modern air-ride suspension, which allows the car to be set to extremely low ground clearance.
He Owns Over 450 Guitars
He has a massive guitar collection of over 450 guitars. Some of these guitars are:
1. 1962 Gibson Melody Maker
This was his first electric guitar, which he got as a Christmas present at the age of 13. 
2. 1959 Gibson Les Paul Standard 'Pearly Gates'
This guitar was his first Les Paul, which he named 'Pearly Gates.' The guitarist is especially attached to 'Pearly Gates', so much so that he refused to sell it even when he had an offer for $5 million. 
It has appeared on most albums Gibbons has recorded with ZZ-top since he first got it. 

A few guitars from Gibbons' collection (Source: VintageGuitar)
3. Gibson Les Paul Gold-top
It is a custom made pinstriped Les Paul, whose aging and pin-striping Gibbons did himself. 
4. 1961 Gibson SG
The Gibson SG was featured on ZZ Top's 2012 album La Futura
5. Gretsch Jupiter Thunderbird
This was a gift from Bo Diddley and has been featured in the Mescalero album in 2003. 
6. 1958 Gibson Flying V
It has been featured on the cover of 'Fandango!'.
7. 1955 Fender Stratocaster
Gibbons' played this guitar on the recording of 'La Grange.' 
8. 1952 Fender Broadcaster
He played this on 'Jesus Just Left Chicago' from the Tres Hombres album.
The other guitars in the collection include John Bolin Supermodel Esquire, John Bolin Broadcaster, 1983 Gibson Explorer, and his big furry guitar rig Bolin/Gretsch Bo Diddley. 
His Life Beyond Cars And Guitars
From his car and guitar collection, it sure seems like that is all he cares about. Even though it may be partly true, he does have a wonderful personal life too. 
Gibbons has been married to the love of his life Gilligan Stillwater since 2005. Although they have been together for a long time, they do not have any children together. The couple lives in a beautiful house in Houston, Texas.