Barret Oliver quit acting to take up a different career. Where is he now?
Barret Oliver played in different movies and TV shows till 1989. However, he left the entertainment industry after 1989 and pursued another profession. As of now, he is working as a photographer/printer using different historic/pre-industrial technologies.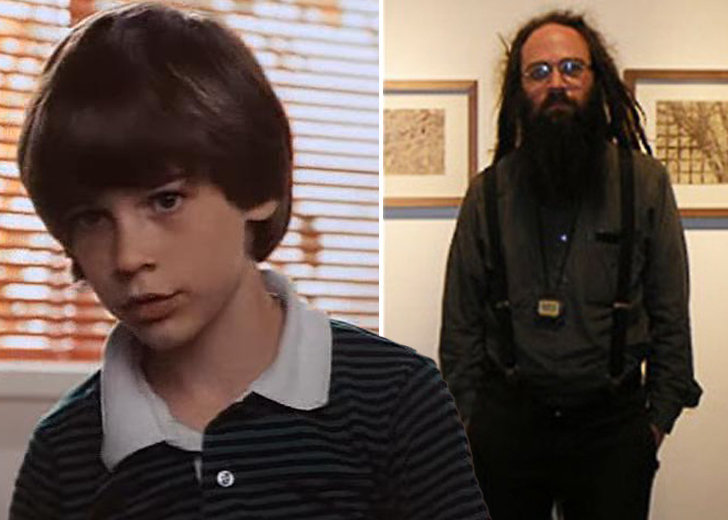 Many people dream of being an actor/actress and having a flourishing career in the entertainment industry. To achieve that, they even sacrifice their other career options. However, it is the exact opposite in the case of Barret Spencer Oliver.
Though starting his career as a child artist, he eventually bid goodbye to the acting field to pursue a different career path.
Oliver Works as a Photographer And Printer
Following his departure from the entertainment industry in 1989, Oliver began to pursue knowledge in Photography.
He learned the 19th Century Wet-Plate process from Stephen Berkman and studied with talented photographers like Cole Weston and George Tice. After years of learning, the former actor eventually became a master of antique photographic processes.
By using different historic/pre-industrial technologies, he explored the intersections of various nineteenth-century photography styles. While exploring, he performed a Wet-Plate process in Ireland and Romania for Guinness commercial and Cold Mountain motion picture.

Barret Oliver (right) in one of his exhibitions (Source: Mtvnimages)
The multi-talented artist wrote articles on photography and contributed to workshops and demonstrations.
He also worked at the Getty Conservation Institute, cataloging the nineteenth-century printing methods by re-construction and scientific examination. His work led to the first-ever documentation of several obscure and significant advancements in graphic technology.
His print works were featured in various gallery/museum exhibitions, publications, and motion pictures.
Oliver even authored a book titled 'A History of the Woodburytype' — the only scholarly analysis of important printing process and the photomechanical industry.
Uses Antique Photographic Processes
Oliver specializes in making hand-made prints based on antique photographic processes. During an interview with the Photoculture, he revealed that he chose to print photos using nineteenth-century techniques due to its rarity.
The photographer also maintained that he first became interested in the art after realizing that it would be near impossible to procure good printing materials in the future. This was around 2005 when the digital era hadn't caught up just yet. Thus, the need for better printing quality led him to make his own printing paper, which then led him to develop collodion film. 
The Neverending Story actor hasn't looked back since and is now working as a photo printer, photographer, and historian of photographic technology.
Oliver's Brief Career in the Entertainment Industry
The current artist started his acting career as a child actor. He made his television debut in 1981 through the TV series, The Incredible Hulk. In the following year, he portrayed the role of Q.P. Circle in the TV movie, The Circle Family. He continued to make his appearance in different movies and TV shows such as Love, Sidney, Highway to Heaven, and Frankenweenie.
In 1984, he got his first big role as Bastian in The Never Ending Story.
The next year was a big year for him as he played in three projects: D.A.R.Y.L, Cocoon, and Tall Tales & Legends. Afterward, he starred in The Twilight Zone, The Secret Garden, Hooperman, and Cocoon: The Return.
The actor made his final appearance in the entertainment industry in 1989. He portrayed Willie Saravian in the comedy movie, Scenes from the Class Struggle in Beverly Hills.