Atz Lee and wife 2018 divorce rumors addressed and dismissed, says their children won't be part of the show
'Alaska: The Last Frontier' stars, Atz Lee Kichler, and his wife Jane are famous for showing their family life on the small screen. However, in 2018, there were rumors that the couple was going their separate ways. Let's delve in to find out if the frontier couple is living together or separated.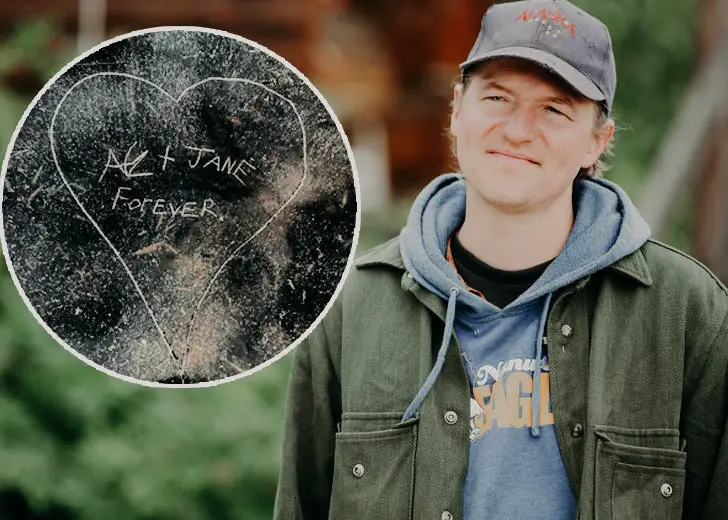 Atz Lee Kichler and his wife Jane Kichler are an adoring couple of the American reality series Alaska: The Last Frontier. They are famous for showing their family life in Alaska. However, in 2018, there were rumors that the couple was going their separate ways and seeking a divorce.
Let's delve into those rumors and find out if the frontier couple is living together or separated.
Lee and Kichler Address Their Divorce Rumors 
Couples in the entertainment business are often linked to divorce speculations, and the Last Frontier couple seems to be no exception.
Lee gave it back to the fake rumors indirectly by sharing a love-filled social media post in February 2020, dedicated to his wife with the caption, "She's the one, the hope and opportunity. The eyes that capture me and help rest my weary soul.."
And if that was not enough to clear the fog, the duo shared pictures on their Instagram account frequently to show their love for one another, which proves that the couple is living a happy conjugal life for a long time. And looking at the lovely pictures they share, we can be certain that they will not end their relationship any time soon.
Furthermore, the couple is also blessed with two beautiful children, Etienne and Piper.
Both Their Children Are from Their Previous Relationships
While Lee completely depends on hunting, his wife Jane is in charge of fishing and ensuring that the family has enough fish for the long chilly Alaskan winters. Before getting married, the couple was with their respective spouses; both of their children are from their previous relationships.
The frontier "hunter" was previously married to Nantia Krisintu, an MPA graduate of the University of Alaska, in 1997. The duo was blessed with a baby boy, Etienne Kilcher, in May 2001. Unfortunately, It was not a happy marriage, so the Last Frontier hunter decided to get separated, and his ex-wife moved back to Chicago.
On the other hand, Jane was also previously married to a man named Dicran Kassouni and welcomed their daughter, Piper Isolde Kassouni, on June 4, 2003. Soon after Piper was born, the couple decided to go separate ways. 
The Frontier Duo Decided to Keep Their Kids Away from the Reality TV Show
In September 2018, the couple announced via social media that their children would not be seen from Season 8 onwards of the popular reality show. 
Following her announcement, viewers who wanted to see the whole Kichler family together were let down. Even in previous years, the "fisherwoman" was very open about how she wanted to keep the children out of the limelight and wanted them to make their own decision once they turned adult. 
She then went on to explain that their son, Etienne (who was was then 16), could make his own decision to be on the show; however, his younger sister, who was only 15 then, did not want to be in front of the cameras, and she respected her daughter's decision.  
Furthermore, Jane also stated that social media bullying was one reason she didn't want her children to be exposed to cameras. The internet bullies also spread false rumors about Jane and Lee's separation, she added. As a responsible parent, she didn't want her children to go through the same situation as their parents.