Archie Panjabi Built Her Career with the Support of Her Parents and Husband
Archie Panjabi built her acting career against all odds thanks to the support from her mother and husband.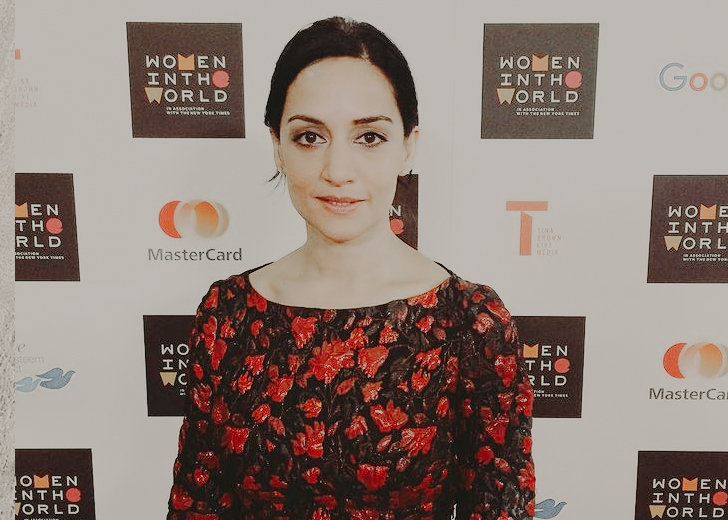 Archie Panjabi was told from the get-go that acting was a "low-class" profession. Her parents' friends looked down on the art. Still, her parents, especially her mother, stood by her as she chased her dreams. 
After all her efforts and hardships, Panjabi bagged an Emmy award for Best Supporting Actress for her role in The Good Wife.
Besides her mother, the actress has also gone on record to claim that her husband was exceptionally supportive of her career. 
Panjabi Always Wanted to Be an Actor
According to Dailymail, Panjabi had her eyes set on acting since she was just a toddler. However, she dared not dream of making it onto the silver screen. 
She consciously chose to be on TV shows because she thought an Asian face being on a feature film was nearly impossible. This thought process stemmed from the fact that she did not see many Asian faces in Western cinema, to begin with. 
Amongst the slew of TV shows being produced at the time, she wanted to be a part of East-Enders.
That, too, was a hard-fought dream. Nevertheless, the actress courageously chose a profession with a relatively slim precedence for people of her race, despite her own people pulling her down. 
Her Mother's Values
The outlet further reported that the community where Panjabi grew up considered acting a "low-class profession," and almost always dissuaded her from pursuing that path. Against such harsh tides, Panjabi's mother was her anchor. 
The Panjabi family moved from India to Britain in the 70s' and set up a livelihood in Hendon, northwest London. Her father, Govind, was a restaurant owner and her mother, Padma, was a teacher for kids with special needs. 
Padma raised Panjabi to follow her passion and told her not to listen to what people had to say. Padma was also frequently told that she could not become a teacher, but against all odds, she rose above people's criticism and did what she wanted.
Taking after her mother, Panjabi chased after her goal with all her might and ended up earning critical acclaim. 
According to her website, critics have called her "one of the most unique, sophisticated, and beautifully drawn characters on TV ever." 
Celebrity Net Worth reported that her net worth as of 2014 was three million dollars. However, her net worth has likely gone up by a significant margin as she has added over a dozen acting credits since. 
Her Husband Is Her Best Friend
Besides the support from her mother, Panjabi also puts the support she received from her husband, Rajesh Nihalani, in high regard. 
In an article published by the Times of India, Panjabi described her husband as her best friend and a "very honest" man. She further elaborated that he had always been supportive of her decisions. 
She claimed that one might have all the agents and publicists in the world, but it could never surpass the efforts a loved one would put into one's success. 
Nihalani Was Accused of Theft
Despite all his support, Nihalani brought a lot of bad press for Panjabi just a week after she bagged her first Emmy award. 
Nihalani, a bespoke tailor out of London, was charged with theft for stealing electronic goods from the Brent Cross branch of department store John Lewis. The list included a camera, a digital camera memory card, and a Macbook. 
Allegedly, he purchased the goods with his credit card and immediately claimed that the card had been stolen. 
The court's decision on the matter, however, was not made public.