Was Antonia Thomas' Boyfriend Lensman Michael Shelford? Insight Into 'Misfits' Star's Love Life
Speculations have been going around about English actress Antonia Thomas' dating life. Here find an insight into 'Misfits' star's love life.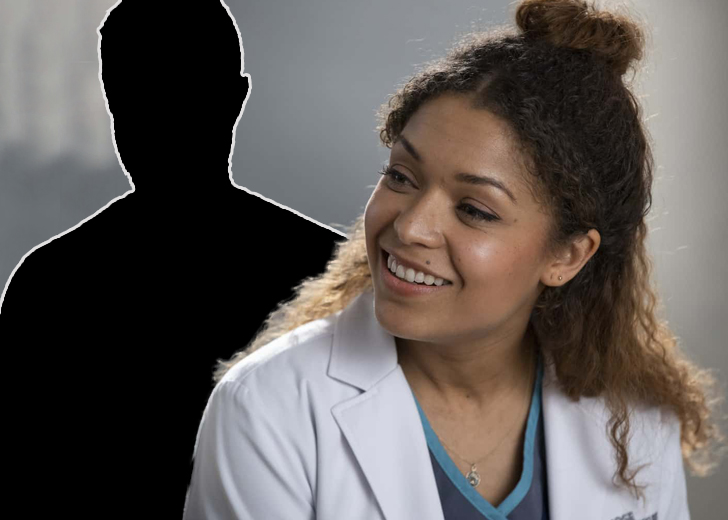 A few speculations have been going around about English actress Antonia Thomas' dating life, generated mostly from some of her own Instagram posts.
Here, we try to find out if she actually has a boyfriend in real life.
Who is Antonia Thomas?
The London native has made quite a name for herself in the show business with her appearances in the shows, including Lovesick, The Good Doctor, and Misfits. Besides, she is also known for lending her voice as the Narrator's voice in Teletubbies.
Thomas' Boyfriend Traveled Frequently with Her
Thomas has not outright revealed anything about her private relationships on her social media — she has neither said she's single nor has she ever confessed to having a boyfriend, for that matter, recently.
However, there is proof that she was in a relationship back in 2018. In her interview with The Scotsman in November 2018, which highlighted her experiences staying in Vancouver while filming The Good Doctor, the magazine reported that the actress enjoyed working and traveling between Canada and the UK with her actor and photographer partner, who often traveled back and forth with her.
Similarities Between Her Actor-Photographer Partner and Michael Shelford
Now let's equate that information with the speculations going around about her dating rumors with Michael Shelford, a photographer, and actor.
Michael Shelford, according to his IMDb page and Instagram, is an actor, and a photographer. He is also the same individual who was credited for her pictures that were featured in The Scotsman interview that we discussed above.
But the main reason his name comes up prominently when talking about Thoma's personal life is that her fans had seen him being featured frequently on her Instagram.
Those pictures of the duo had given many the impression that there might have been something romantic going on between them.
What's more? Thomas used to put intricately and goofily captions in the pictures featuring Shelford.
For instance, in one post that featured him in 2015, she had captioned, "Ahhh so cute doggy Kiss."
Likewise, she wrote "caught doing what he does best" in the caption of the accompanying photo that showed the photographer posing with a camera.
In a post on July 10, 2016, Thomas was seen standing alongside Shelford donning a white dress at a wedding.
In another post, the actress posted a screenshot of them on Facetime. The picture, which shows Shelford holding a cat, was uploaded with the caption "Celebrating international cat day over FaceTime..." on August 9, 2017.
However, this has stopped for a while now. Thomas has not mentioned him in any of her posts since February 2019—at least not on her Instagram.
But the conclusion is that the similarity between the partner mentioned in The Scotsman interview and Michael Shelford very strongly suggests that he could have been her boyfriend back in the day.
Antonia Thomas Was Dating in 2016
Back in 2016, she told Paste magazine that she was a straightforward and open personality in real life. She also implied that she was not unnecessarily emotive or reactive to her close ones, including her "boyfriend," unlike her Lovesick character. 
I'm the opposite! If I have an issue, I talk about it. I'm very open with my friends, my family and my boyfriend. If I need to work through something, then I'm going to talk about it. I found that really fascinating as a character trait and a mindset to get into.
Thomas's very nature means that she could easily refrain from disclosing her personal life in public, depending upon the situation.
Thomas's Past Relationships, Including Rumors with a Co-Star
Even though Thomas has never openly disclosed the name of her partner, she has been made a subject of an industry dating rumor.
When she worked in the series Misfits, she was heavily linked with Iwan Rheon, her co-star in the series. This was a decade ago, and nothing much came about from the rumor.
As the Amomama claims, the rumors died down after Thomas revealed that she had a boyfriend. However, the magazine does not provide any evidence for the "boyfriend" statement.