Chef Antonia Lofaso Has A Daughter With Late Rapper Heavy D
Antonio Lofaso is an American executive chef who has a daughter named Xea Myers with her partner, Jamaican rapper Heavy D. He passed away in November 8, 2011 due to natural causes and the chef raised Xea by herself.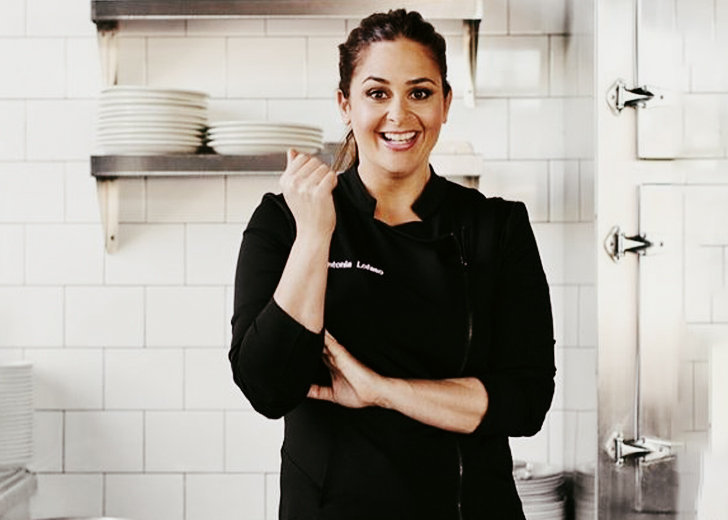 Antonio Lofaso is an American executive chef and co-owner of several restaurants in Los Angeles, including Scopa Italian Roots, Black Market Liquor Bar, DAMA, and The Local Peasant. She has appeared in many reality food competition TV shows like Top Chef, Chopped, Cutthroat Kitchen, and Restaurant Startup. 
Lofaso is a single mother to daughter Xea from her relationship with recording artist Heavy D. Her partner Heavy D passed away November 8, 2011.
Chef Lofaso's Rapper Partner Died of Pulmonary Embolism
Chef Lofaso has a daughter named Xea Myers, born in 2000, with Jamaican rapper Heavy D. The rapper died of natural causes on November 8, 2011. The Los Angeles county department of coroners' office announced the cause of death to be a pulmonary embolism and deep-leg vein thrombosis. The office also reported that air travel and obesity were common causes of thrombosis, making a connection to the recent flight he took from London.
Nothing is reported of Heavy D and Lofaso being husband and wife, other than them being partners and parents to a child. Xea Myers often mentions her father in her Instagram posts, expressing her love for him. 
In an interview with CNBC Prime, Chef Lofaso mentioned that she received a gift(bird made in pottery class) from her daughter and shared that her daughter doesn't think she is cool.
Antonio Lofaso has a Flourishing Career as A Celebrity Chef
Lofaso co-owns several restaurants in Los Angeles and serves as a judge for many food competition TV shows. But she didn't have those from the beginning. She started as a competitor on season four of the competition series Top Chef, where she came in fourth place.
In an interview with Insider, Lofaso said she was mentored by chefs when she was a participant in the competition shows, which helped her improve, and those experiences made her want to be a better judge. The chef also explained that tasting 12-15 dishes a day could be difficult when filming an entire season.
Chef Lofaso is also an author of a cookbook, The Busy Mom's Cookbook: 100 Recipes for Quick, Delicious, Home-Cooked Meals, which was published in 2012.
Recently, in 2020, she appeared on Selena Gomez's cooking show, "Selena + Chef," where she helped the singer prepare her first seafood tostada.
Besides appearing on TV, Lofaso also has a catering business that goes by Antonia Lofaso Catering, which is tailored towards providing clients with distinct personal experience.
The Busy Chef has Keen Interest in MMA Fighting
In an interview with Restaurant Startup, when asked if she had one superpower, what would it be, and if she had to choose another profession other than being chef, what would it be, Chef Lofaso replied that she would be a professional MMA fighter for both the questions.
From her answer, it appears that she has a keen interest in MMA Fighting. Besides that, the chef also seems to be interested in working out as she posted a photo of her training on her Instagram recently.