TikToker Alejandro Rosario Celebrated 18th Birthday with Family━ Insights into His Family Life
TikTok star Alejandro Rosario, who has amassed more than 5.6 million followers on the video sharing app celebrated his 18th birthday on January 14, 2021. His family often makes appearances on his videos and seems to be very close with each other.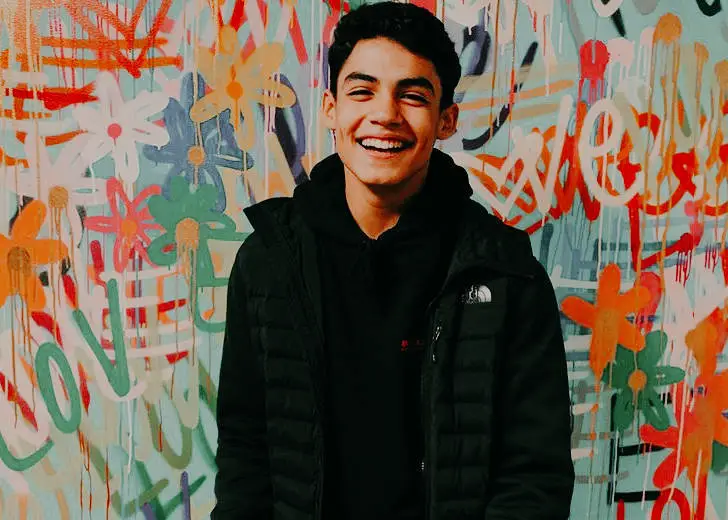 American social media celebrity Alejandro Rosario celebrated his eighteenth birthday with his family. His mother, Adriana Villalta, even put up a birthday post for him on her Instagram.
Rosario is also active on social media sites such as Facebook and Instagram, where he often shares about himself and his family. The young TikTok star recently celebrated his 18th birthday with his family.
His Family Often Appears In His Videos
Born on January 14, 2003, in West Paterson, New Jersey, Rosario resides in Woodland Park with his family. He is currently a student at Little Falls, New Jersey's Passaic Valley Suburban High School. Aside from his school, he spends much of his time making videos for his followers.
i'm
18
guys
happy birthday to me !!! — alejandro rosario (@alejandrozario) January 14, 2021
And Rosario isn't the only one in his family to do so. Adriana Villalta, Rosario's mother, regularly stars in his videos. Aside from her, his brother Emiliano also makes frequent appearances on his TikTok. As a result, Emiliano is now well-known among a good portion of Rosario's fans. As for his father, not much is known about him, but Rosario did wish him a happy birthday on January 23.
When Rosario isn't busy with his school or making videos, he plays soccer and track. A promising student, he is a member of the Passaic Valley Hornets Boys' varsity soccer program. He is currently a midfielder for the club. He also competes in several indoor competitions, including the 200-meter sprint and the 400-meter dash. 
Rosario Started TikTok After Watching A Friend's Video
While Rosario is now one of TikTok's well-known stars, he didn't start with the intention to be where he is right now. Initially, he made his account under the username "alejandrozario" in 2019 after watching a friend's footage.
His first video was a random video of him wrestling with his dog. Later, he started sharing lip-syncing and dance videos, which were appreciated by his audience. Rosario exceeded the 5 million heart milestone in August 2019, and he had amassed about 250k followers. Viewers loved his videos, and his popularity increased manifolds with time.
Rosario mostly makes videos about funny things, personal vlogs, Tik Tok competitions, and skits. He is also a member of the 'Lollipop Boys' content squad. They collectively collaborate to produce exciting dance and music videos. 
Because of his social media presence and huge follower base, Rosario has managed to amass a fair bit of wealth. According to sources, Alejandro's net worth was $100 thousand as of 2020, the majority of which he made from sponsored content. He also introduced his own brand of merchandise.