Alejandro Fernandez Dedicates The 'Icon Award' Win in LatinAMAs To Migrants At The Borders
Alejandro Fernandez, who also goes by El Potrillo, was honored with the 'Icon Award' in the Latin American Music Awards on April 15.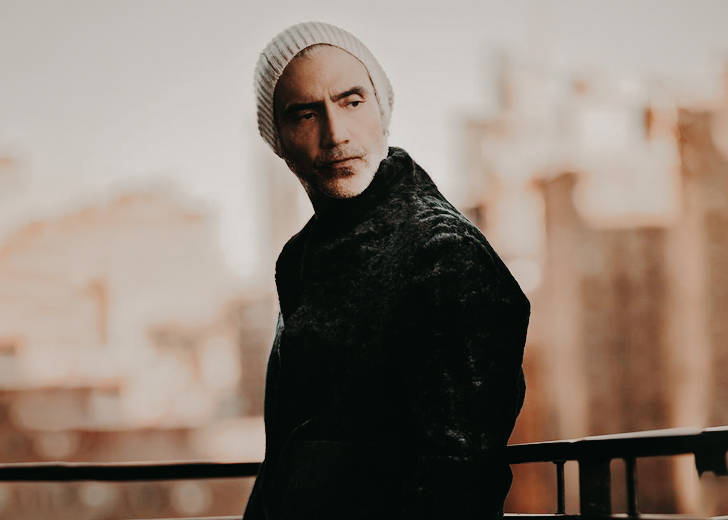 Alejandro Fernandez, who also goes by El Potrillo, was honored with the 'Icon Award' in the Latin American Music Awards on April 15.
The Mexican singer could not make it to the physical event since he tested positive for COVID-19. Still, he dedicated the prestigious award to the migrants separated at the border. 
He did attend the event virtually. "[Translated from Spanish] I really wanted to be there, but as we've learned by this moment, sometimes our wishes can't be fulfilled," Fernández said, referring to the struggles that the coronavirus pandemic has brought upon us all. 
Receiving the Icon Award
Upon receiving the Icon Award, he went on to express his gratitude towards his family, team, label, and all his fans after he gave everyone an update on his health. 
As many of you might know, I tested positive for COVID. I am doing well, asymptomatic, strong and in good spirits. [Translated from Spainish]
According to Telemundo, Fernandez was a deserving recipient of the award, not only for his music. The Icon Award is a symbol of appreciation for an artist who interprets life in their songs, forms an important part of Latin America's history, and is considered a musical hero whose name exceeds all generations. 
In addition to all that, the efforts he has put in to help those in need, including Latino immigrants in the United States, make him the perfect recipient of this prestigious title. 
Going On a US Tour
Earlier this week, Fernandez announced his 19-date tour 'Hecho en Mexico' hitting the road on September 10, 2021, at the Grand Sierra Theatre in Reno, Nevada.
The eponymous song earned him a #1 spot on the Billboard Top Latin Albums chart, making him the first artist to achieve this milestone in four different decades: the '90s, '00s, '10s, and '20s.
This release also marked his return to his ranchera and mariachi roots after working in the pop genre for a few years. Prior to release, the celebrated artist sat down with ET to express his excitement. 
I created pop music for a long time and I really wanted to return to the ranchera genre. It had been, like, 15 years or more, and I think it was the right time to be able to do this.
He further explained how he owed it to his audience, fans, himself, and Mexico. Since his father, veteran ranchera singer Vicente Fernandez, retired from making Mexican music, he felt that it was upon him to carry on his family legacy.
In the same interview, he revealed that as soon as he was done with the album, he took it to his father. The elder Fernandez loved the album, and on that note, he asked his father to join him in a duet. The heartfelt duet Mentí is on the LP for all to hear.