At Age 50, Lahmard Tate Has 37 Acting Credits Under His Name
Lahmard Tate, who is just 50 years of age in 2020, has already done more than three dozen acting jobs. Additionally, he has also acted, directed, and produced alongside his brothers in his career and continues to do so.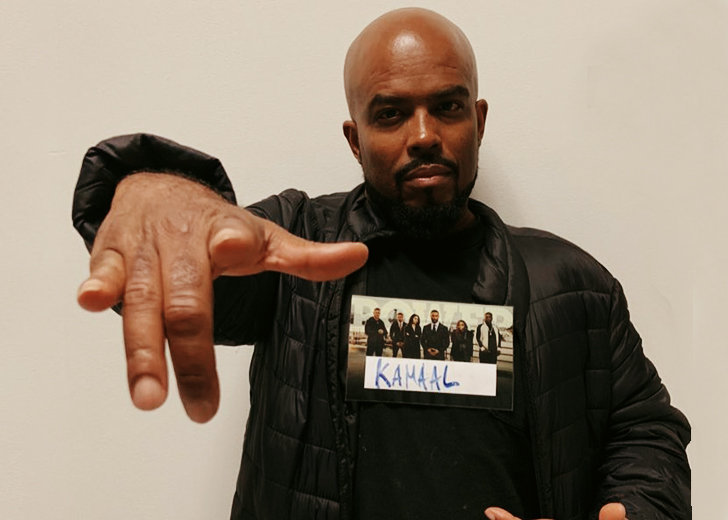 Lahmard Tate, who is quite famous for his role as Billy in the 2002 Ice Cube starred movie Barbershop, has been active in the entertainment industry since 1987. Besides that, he has worked on projects such as Unsolved: The Murders of Tupac and the Notorious B.I.G. (2018), Method & Red (2004), Moesha (2000-2001), and The Fresh Prince of Bel-Air (1992).
Now 50, Lahmard is still going strong. After taking a break for two years between 2015 and 2018, he returned to the acting scene with Unsolved in 2019 and is now staring at All American (2019-2020).
Lahmard Tate Has Been Acting Since He Was 17
Lahmard Tate, whose full name is Lahmard J. Tate, was born on the 30th or 31st of October, going by two birthday posts from his siblings. And his birth year, 1970, makes him 50 years old as of November 2020.  
The Barbershop actor got into acting in an early age. In fact, along with his brothers Larron and Larenz Tate, he was put into performance arts school after their family moved to L.A. from their hometown of Chicago, as Larenz revealed during an interview on Great Day Houston.
In the same interview, Lahmard added that performing—whether it was singing or acting or anything else when they were younger—was "a way to stay out of trouble."
The Tate brothers did not set out to be actors and make a living from it at the beginning. But, as they started getting more acting jobs, they realized that it was a serious business, and the rest is history.  
The middle child, Lahmard got his first mainstream acting job in 1987, when he was just 17 years of age, in the final year of the TV series Hill Street Blues, which had been running since 1981. The same year, he also had a cameo role as a black kid in the movie Barfly (1987).
Lahmard Is A Veteran Actor With More Than 30 Acting Credits
Including his two acting credits in his debut year, Lahmard Tate has 37 acting credits as of November 2020.
In addition to having worked in big acting projects like Moesha (2000-2001), Barbershop (2002), Method & Red (2004), Sabretooth (2002), Unsolved: The Murders of Tupac and the Notorious B.I.G. (2018), and All American (2019-2020), Lahmard has also given voice to a few videogame characters. He can be heard as Jester in the 2007 game Crysis and also features in the additional voices in Spider-Man 3 video game released that same year.
Lahmard Tate Has Also Worked Alongside His Brothers
Lahmard has had the fortune of working with both of his brothers during his career in the entertainment industry, whether on-screen acting alongside them or behind the scenes in a project.
If we talk about the acting side of things, Lahmard appeared alongside his younger brother Larenz in the TV show Power in a 2020 episode titled 'Reversal of Fortune'. They played reel-life brothers in the episode.  
Along with acting, Lahmard has also worked on producing and directing different projects alongside his siblings. All three of them produced  Back to the Goode Life, a 2019 movie in which Lahmard also appeared in an on-screen role portraying the character of Cordell.
Back in 2005, the trio also directed a comedy video called The Hot Spot.  
At just 50, Lahmard still has a lot of time to work on more big projects. We hope he can keep featuring in many movies and TV shows and collaborate more with his brothers.