Actor Adam Rose and Wife Joanna Are Doting Parents to a Cute Baby Boy Emmett
Adam Rose and his wife Joanna Rose, who have been married since 2018, are new parents to a baby Emmett.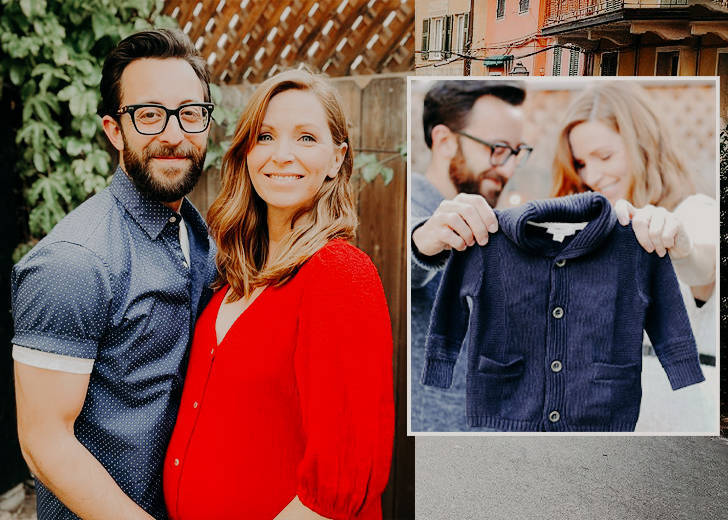 L.A.'s Finest actor Adam Rose is a married man. He has been married to his best friend, Joanna Rose, since 2018.
The best friend turned married couple has a mutual love for traveling — and they often go to different parts of the world together and capture precious moments.
Adam and His Wife Joanna Are Parents
Adam and Joanna were expecting a baby boy in June 2021. On March 25, 2021, both took to their respective Instagram handles to announce that Joanna was pregnant and the couple would be welcoming a baby boy.
The power couple used the same picture to post on their feed — and in the picture, they held a blue baby sweater together, while Joanna could be seen touching her baby bump.
A couple of days after the announcement, the actor expressed through another Instagram post that he was overwhelmed by the "sweet comments and messages" from his friends and fans. 
"Can't even express how much we appreciate all the sweet comments and messages we've received since our little announcement," Adam wrote in the caption. He added, "we can't wait for our little guy to arrive in June and for all of you to meet him."
And on June 14, 2021, their baby boy, Emmett, made his way into the world.
The Couple Married after Seven Years of Being Together
The former Emmerdale star has been with Joanna for nearly a decade, as of August 2021. Even though we do not know when they met each other for the first time, Joanna once mentioned in her Instagram post that the couple first got together on July 10, 2011.
Their first date was at the Hollywood Forever Cemetary, where they watched the screening of Annie Hall.
After seven years into the relationship, they decided to take their relationship to the next level and get married. They walked down the aisle on July 7, 2018.
For the wedding — that took place at Lake Lanier, Georgia — Joanna wore a beautiful white wedding gown while Adam complimented her with a grey suit coupled with a white shirt and a red tie.
The couple's friends from Los Angeles, as well as their families, attended their wedding.
Joanna shared her experiences of getting married through an Instagram post. She expressed that she was happy to have been able to unite with everyone they loved for their special day.
 To see all the joy and love between [the families] all of them and that we could bring that together...well just...It was all so surreal. My only wish is that it lasted longer...
Fast forward to almost 3 years later, and the couple is still happy as ever.
Baby Emmett has been making his mark on their social media for quite a while. It is safe to say that the doting parents are ecstatic.
They Have Mutual Taste for Travelling
The former Veronica Mars star and his wife are both filled with wanderlust. T Both of their Instagram accounts, especially Joanna's, is filled with loads of pictures of the places they have traveled together.
The most recent of their destinations was the beautiful country, Italy. Adam and Joanna went to Italy on vacation pre-COVID.
A photography enthusiast, as her own Instagram bio suggests, Joanna uploaded pictures of their trip to Italy, particularly of their visits to Venice, Rome, Manarola, the Colosseum to name a few.
Previously, the couple had also visited Ireland in 2017. Like her visit to Italy, Joanna had put up many pictures from the couple's visit to Ireland. They particularly visited Galway, Cliffs of Moher, Poulnabrone Dolmen, and Bunguaire Castle.
Another one of their trips was to Hawaii. They visited the beautiful state also in 2017 and spent their Christmas there. The trip took them to Maui, where they attended many Christmas eve events, all recorded on her Instagram stories
Other places they have been to Include Paris in 2015, and Disneyland, to name a few. All of their wonderful travel adventures can be found on their Instagrams.
Going by all the posts, it can be said with certainty that the couple's relationship is fortified with their commonality of wanderlust.
And with the addition of baby Emmett, their adventures are only just beginning.