Adam Calhoun Credits Son for Changing His Life — "His Life Gave Mine Purpose"
Adam Calhoun's son changed his life!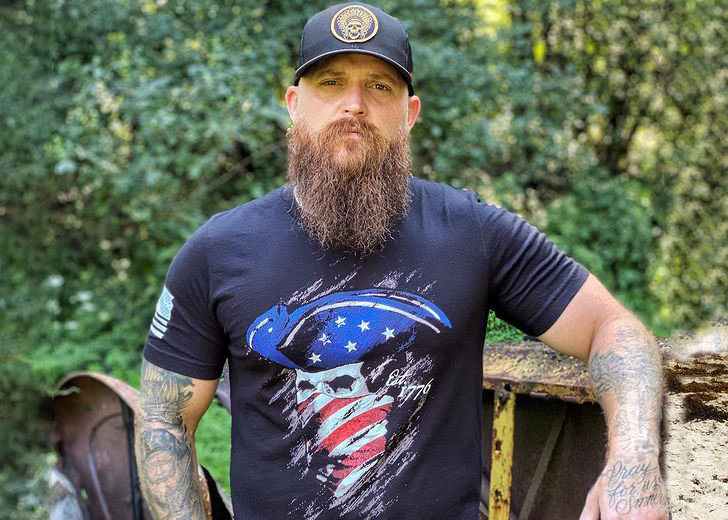 Having a child at 19 wasn't an easy responsibility for Adam Calhoun, but fatherhood turned his life upside-down for good. The American singer got a purpose to change his toxic lifestyle after he had his son, Tamen Calhoun. 
What's more adorable in their relationship is the mutual respect between the father-son duo. They both credit each other for things they have achieved in life.
Adam's Life Changed after Son's Birth
Adam had his son, Tamen Calhoun, with then-girlfriend Brandy. They separated when Tamen was only one year old. Thereafter, Brandy took full custody of Tamen, while Adam visited him weekly. 
When his son was around seven, the country singer served prison time after having a heated argument with an on-duty police officer and punching him. He stayed in prison for some time and went back to living in his mother's house. 
On the other side, Brandy, who was on and off drugs, was finding it hard to look after Tamen. So, when he was around 10, she called Adam and asked him to take Tamen. 
The singer immediately went to Brandy's home, packed Tamen's clothes and other stuff in a garbage bag, and brought him home.
Sadly, the company for which Adam worked dissolved. He lost his car, home, and license. Following that incident, the father and son duo moved to Adam's brother Danny's house and started living in the basement.
The dire situation made Adam reconsider his life. He promised himself to do his best to give his son a life worth living. So he got back on his feet and worked day and night to give his son a roof of their own.
Since that day, the singer never looked back and continued to pave a path towards success — from not having a house, no wife to building his own house, and buying a car for his son. But, despite his newfound success, he hasn't forgotten to credit his success to his only son, Tamen.
On August 21, 2017, Adam uploaded a video titled 'My Life' on his self-titled YouTube channel, where he expressed his love for his son. He confessed that if his son hadn't changed his life, he would have been in a gutter somewhere. 
Moreover, on Tamen's 20th birthday, he took to Instagram to share how his son gave his life a purpose. He mentioned that he learned about unconditional love from his child.
Tamen Regards Father as His Role Model
Tamen (b. April 13, 2000) serves in the U.S. Army. He completed his three-years contract of 11B Airborne Infantry in April 2021. 
Although he has made a life for himself, he never forgets what his father had done for him. He showcases his love for his father through his Instagram handle. 
For instance, on 2020 Father's Day, the army boy posted a lovely picture with Adam and wrote a heart-touching caption. He revealed how fantastic his father was and how much Adam affected his life. He also stated that his father had taught him about what life was. 
On October 19, 2020, he Instagrammed a picture with his father and revealed that his father made him though.
He disclosed his father asked him to either find a job or do something greater after high school graduation. Following his dad's advice, he joined the army.