5 Actors Rumoured to Potentially Play John Stewart In 'Green Lantern Corps'
5 Actors Rumoured to Potentially Play John Stewart In 'Green Lantern Corps.' Names include Micheal B. Jordan, John Boyega, and others.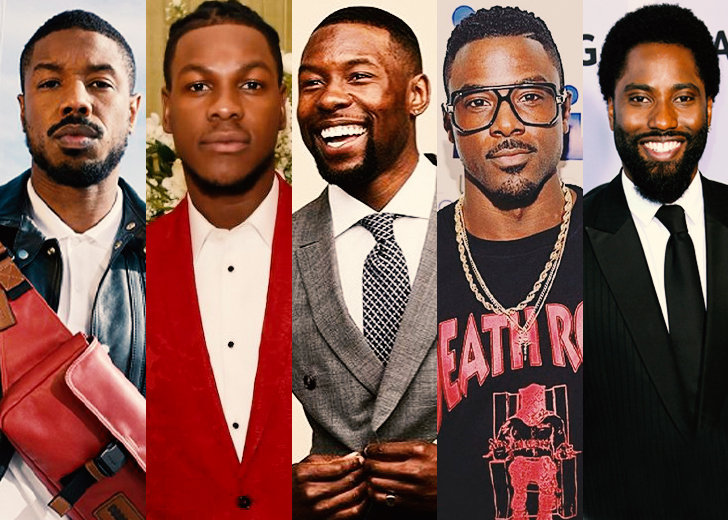 As a Green Lantern, John Stewart has often been sidelined in favour of Hal Jordan. Those who grew up watching the Justice League Animated series (2001) will be more familiar with him though, as that series put emphasis on John Stewart as the main GL.
Apart from the Justice League Animated Series and Justice League Unlimited series (2004), Stewart only had a few cameos and references in series such as Static Shock (2000) and Young Justice (2010).
Despite Stewart's sidelined status in the media, he is stil a much sought after role in Hollywood with actors like Tyrese Gibson (Fast and the Furious franchise), Micheal Jai White (Mortal Kombat Legacy) and Idris Elba (Thor) actively voicing their interest in playing John Stewart for the live-action reboot. 
Although these actors are very talented in their own right, they wouldn't be fit for a more younger John Stewart that Warner Bros. has planned. In the new film, Stewart will apparently be a young marine who is recruited in the ranks of the interstellar police corps and will feature alongside a more seasoned Hal Jordan.
So keeping that in mind, here are our top picks of 5 actors who could play Stewart and also look good alongside the other actors in the new DCEU that Warner Bros. are building.
No. 1 Michael B Jordan 
Michael B. Jordan is known for his breakout performance as Oscar Grant in Ryan Coogler's Fruitvale Station (2013). He later played two films, both directed by Coogler- one as the boxer Creed in the Rocky sequel 'Creed' and the other in the 2018 smash-hit Black Panther.
From a hardened boxer harbouring a vulnerable tenderness in Creed to the main villain challneging for the throne in Black Panther, Jordan stole every scene he was in. 
Inspite of his experience, Jordan is actually still young (he is in his early thirties) and could do very well as the young Marine 'man with a plan' John Stewart. 
Jordan is definietly the most sought after actor on this list and is quickly becoming a superstar. So Warner Bros. will have to move fast if they wnat the actor as part of their new DCEU roster. 
No. 2 John Boyega
As Finn in Star Wars Force Awakens (2015), Boyega played an empathetic ex-Storm Trooper. In the movie, Finn often took a step back because of his hesitation to become a part of someting big but he also never feared to face any challenge that presented itself. Boyega could certainly bring his Finn characteristics to a younger John Stewart.
Boyega may or may not be interested to don the emerald ring for the new film though. When a fan tweeted his petition for Boyega as John Stewart, Boyega showed a feigned disinterest in the project.
His apparent disinterest shouldn't be taken as a complete rejection by fans though, as there is plenty of time till the new film even starts casting. With Boyega's upcoming film adaptation of the sci-fi romance novel Hold Back the Stars, he will have four sci-fi films under his name. So, who's to say he won't be interested in adding more to that list. 
No. 3 Trevante Rhodes
Rhodes is another actor to frequently pop in the fans' radar for John Stewart. His breakthrough performance in Moonlight (2016) won him many accolades. The film also took home the Best Picture Oscar the following year.
Rhodes role in Moonlight proved to the audiences that he is a serious actor. Prior to his acting career, he was also a track and field star, proving to WB that he could indeed handle both the physical and the dramatical aspects of the role. 
When asked by MTV News at the 2017 Oscars about the possibility of playing Green Lantern, Rhodes played coy and refused to divulge any thoughts on the matter. He did however looked interested in the idea of playing one. 
WB should pay heed and cast him in the role soon as he is quickly becoming a rising star and we know what happens to rising stars in Hollywood (Hint: they usually go on to play super-hero roles in Marvel). 
No. 4 Lance Gross

Gorss is perhaps the more obscure name in the list. He is known for his role as Calvin Payne in the TBS sitcom Tyler Perry's House of Payne (2006). 
In 2015, he joined the list of actors such as Gibson, White, Common and Elba to campaign for the role of John Stewart on Twitter and Instagram. Gorss certainly has the physicality of John Stewart and could even well give the other more well-known actors on this list a run for their money. 
No. 5 John David Washington
John David Washington was part of the main cast of the hit HBO series Ballers (2015). He rose to prominence after starring as Ron Stallworth in Spike Lee's BlacKKKlansman (2018). His next big project is with non-other than Christopher Nolan in the time-bending event film Tenet (2020)
Considering that Tenet is being distributed by Warner Bros, it wouldn't be far-fetched to assume that Washington might be among the top of their list for John Stewar, since big studios are often known for casting a proven actor in their films.
Currently, he may not be fans' top choice to play the emerald knight but after Tenet, we will just have to wait and see just how well he performs and how well he can win over audiences.