Action Bronson's Big Transformation Revolves Around Kids And Girlfriend
Host of the TV show, F*ck, That's Delicious, Action Bronson is on a mission to shred some weight and has already been successful in doing so. He now poses as a motivation for those who are determined to go through a similar transformation.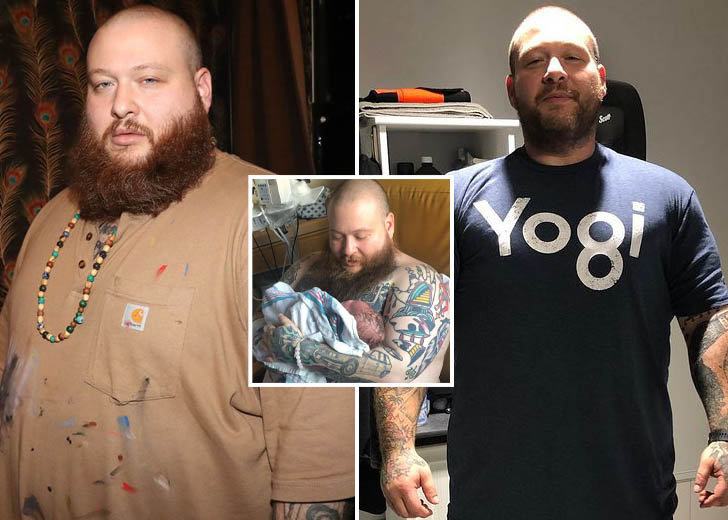 Rapper Action Bronson—who is synonymous with food and music—weighed nearly as much as 400 pounds for a long time. Now, Bronson has shocked everyone with his drastic transformation post-lockdown. He credits his son's birth as the inspiration for this change and feels that he had to take this decision because he wanted to be with his family.
Action Bronson Dropped 125 Pounds Of Body Weight In Past Six Months 
American TV presenter, Ariyan Arslani known prominently as Action Bronson, has amazed people with the transformation he has gone through during the Covid-19 pandemic lockdown. While many people gained weight by staying inactively at home during the time, Bronson was in action from the start of March.
At the heaviest, he was weighing 375 pounds before April 2020. He began working out in March and made sure to take his fans along the journey. Bronson, self-proclaimed as "Mr. Baklava", began sharing posts of his work out in the gym early in the summer. And in July 2020, his hard work began slowly paying off, so he posted a video of him working out on Instagram and shared that he had shred 80 pounds.
Bronson begins his day at 4:00 AM, followed by a healthy protein shake and breakfast. He then engages in boxing for 45 minutes. He is also a fan of HIIT workout.
His fitness regime starts with Jammer Press, Slam Ball Slam, and Upright cycle in the first circuit. He begins with Lateral Raise, Feet-Elevated Pushups, and Neutral Wide-Grip Low Row in the second circuit. He does Single Arm Jammer Press, Slam Ball Slam, and Med Ball Slam for the final circuit.
With his determination and the support of his fitness guru, Dave Paladino, owner of Impact Zone Gym, the rapper has been able to drop a total of 125 pounds in just 6 months of commitment.
He Was Inspired To Change His Lifestyle After The Birth Of His New Son
Through an exclusive interview with Men's Health, Bronson shared that he was driven to this transformation after his son's birth in 2019.  Bronson shared that he wanted to be with his family, but it would not happen if he did not decide independently.
He shared a particular incident that made him realize that he had destroyed his health.
My wife and my brand-new son were gonna go to Columbia to go visit family... My dogs were gonna go to Columbia as well so we had to get a scale to see if they would fit on the plane, and I got on the scale that morning ad I saw a 375 ….and it hit me like a ton of bricks…I'd done some serious damage
Bronson had a son named Benicio, born on November 10, 2019, with his girlfriend, whose Instagram handle is @vamosvalee.
Apart from his newborn son, Bronson reportedly has two kids named Hannah and Elijah, with his ex-girlfriend. He has also revealed his first tattoo was his daughter Hannah's name across his chest.