Gabriel Iglesias' Relationship with His Adopted Son Frankie Iglesias Following Divorce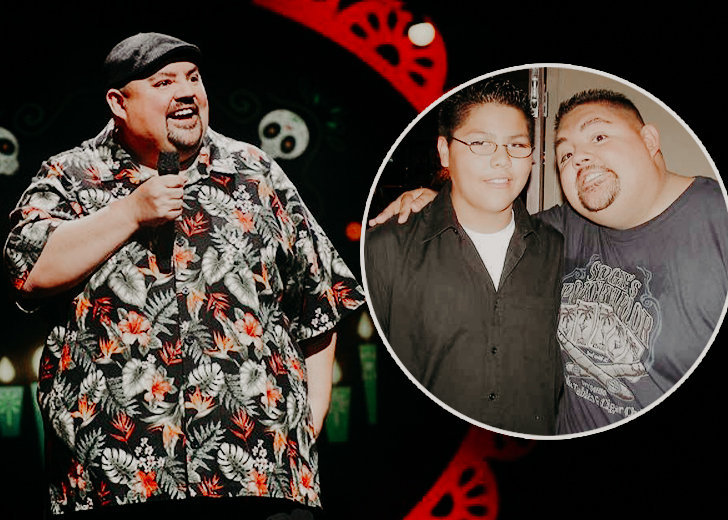 American comedian Gabriel Iglesias talks about his adopted son Frankie Iglesias in his comedy skits despite splitting from his son's biological mother, Claudia Valdez. 
Who is Gabriel Iglesias' son Frankie Iglesias?
Since his father Gabriel is a well-known personality, Frankie also has garnered huge attention.  
At the age of 25 now, he is all grown up and looking ahead for his bright future. Distinctively, Frankie hasn't followed his Father's footsteps
Unlike many famous kids joining the entertainment industry because of their parents, Frankie has decided to carve his separate identity from his dad.
After completing high school in 2015, he graduated with a B.S. in Biology from Pace University. He chose to share his excitement on Instagram and thanked everyone from his family to the university, writing,
After 4 years, I finally graduated Pace University with a B.S in Biology, the first in my family to graduate college. As a first gen, this is a major accomplishment for me, and I couldn't have done it without the love and support from my friends and family. I'll always be thankful for all the friends I've made throughout the years. The last 4 years have truly been the best 4 years of my life. I will always cherish the memories I've made, all the laughs, and all the experiences. Thank you Pace University for everything you've done for me. shared his 
 He later enrolled in Keck School of Medicine of University of Sothern California to pursue a Master of Science degree and graduated in 2021.
Is Frankie close to his stepfather Gabriel?
The father-son duo shares a commendable connection. Although they don't have ab biological relation, there relationship is alike one. 
Who is the mother of Frankie Iglesias?
He is the son of American actress Claudia Valdez and an ex-partner on December 8, 1997.
Gabriel became Frankie's stepfather when he got into relationship with Claudia. Back then, he accepted and adopted Frankie as his own son.
What is Frankie Iglesias' net worth?
Frankie has just completed his education and now looking forward to a  stable career. Hence, his exact net worth is still unknown.
His father, Gabriel Iglesias, however, has an estimated net worth of $40 million.
Who Is Frankie Iglesias dating? Is he married?
Currently, there have been no posts from Frankie on social media that would hint toward a marital life or a relationship with girlfriend. As far as what is known, Iglesias is unmarried and has no children.  
Frankie's Personal Bio Summery
Frankie Iglesias stands at the height of 5 feet and 9 inches. His Zoadic sign is Sagittarius. He is of white ethnicity and weigh around 80 kg. He has a black hair color. 
Now, let's cover his father and their relationship. 
Iglesias to focus on himself

and his son Frankie

The comedian has made the audience laugh with his humor and wittiness; however, Iglesias found himself in a tough situation in 2017.

Balancing his personal and professional life took its toll on him as he could not find the right work-life balance. "Everything fell apart," he said in an interview with the People in June 2020.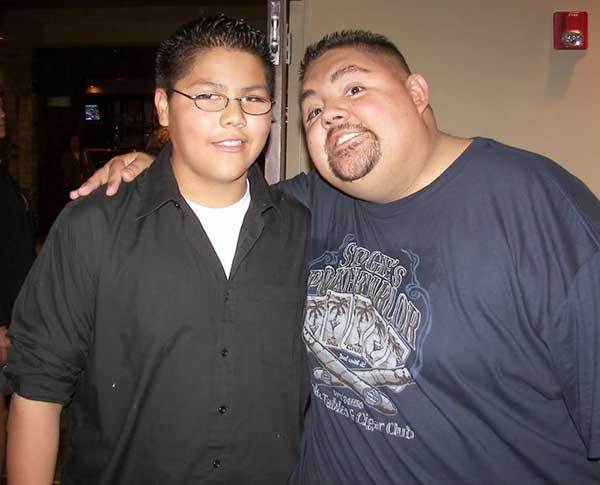 Gabriel stand-up with his sonstand-up Iglesias (Source: Celebtaller)
The actor went into survival mode, including quitting alcohol for over two years and staying away from his professional commitments for an "emotional rebuild."
I went into survival mode, I drink now, but I needed time to reflect, I couldn't drink and fix myself.
Additionally, the performer revealed to Billboard in 2018 that he broke stand-up stage while tstand-upabout his son and had to walk off the stage. He told the outlet,
I got emotional on stage talking about the fact that my son is no longer a kid. Now he's [Frankie] an adult, he's a man. And it hit me where I got choked up, I walked off stage, and I just I buckled.
In the same interview, Iglesias shared that success and money didn't matter if one didn't give time to the family. After realizing his mistake, the comedian even apologized to his son Frankie for staying astand-upthose years.
I fell down and was like, 'Oh my God, what am I doing with myself?' Yeah there are cars, yeah there's money, but am I still happy? I got a kid at home who has everything, but didn't have me around as much as he could've had.
stand-upeventually forgave his father, as reported by Nicki Swift magazine. After that, the comedian took tstand-up his professistand-upmmitments and reflected as a family man. As a single parent, he now feels:
Home is different for me now. I can focus on myself, my career, my kids, and my dogs.
Iglesias and Ex-girlfriend raised son together post split
Following his problems maintaining the work-life balance, the actor split with his long-term girlfriend, Claudia Valdez, in the summer of 2020.
The actual reason behind the breakup is unknown; however, there have been speculations that the two parted ways due to Iglesias' alcoholism and his emotional issues.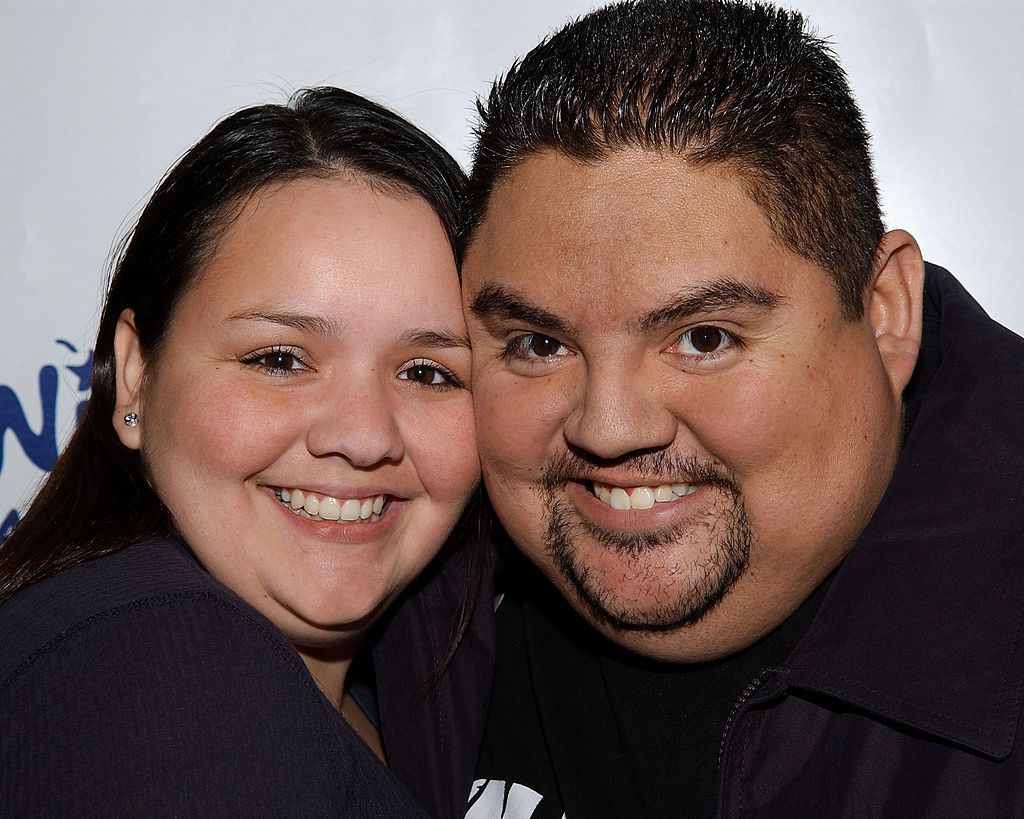 Gabriel Iglesias with his ex-girlfriend Claudia Valdez (Source: The US Sun)
The comedian was in a twelve-year-long relationship with Valdez. The couple was first spotted publicly together at a 2008 event. They lived in California and raised Frankie [Valdez's son from her past relationship] ever since they were together.
Even though the couple did not have any biological kids of their own, Iglesias always considered Frankie his own and gave him the right to use his family name. In fact, Gabriel has never been married; Caldez was the only one who came close to being his wife. 
Fluffy's COVID Diagnosis
In July 2021, Fluffy took to Instagram to share an update following his COVID-19 diagnosis. In the Instagram video, he mentions that being vaccinated was the only reason for "getting me through this as quickly as it did."
He announced that he would cancel his upcoming stand-up comedy show until he was free from the illness. Fluffy was supposed to end his 73-performance tour with a stop in San Antonio, Texas. 
Who is Gabriel Iglesias?
Iglesias is a reputable actor and comedian who is prominently known in the comedy scene as fluffy, derived from his standup routine, "Oh, I'm not fat, I'm fluffy." In the routine, he introduces six levels of fatness, "Big," "Healthy," "Husky," "Fluffy," "DAMN!!, and Oh hell, no."
With his top-of-the-line sense of humor, spontaneous storytelling, unique characters, and sound effects, Iglesias is a veteran in the stand-up comedy scene and is regarded as one of the influential figures in modern-day observational comedy. He has created many standup specials for reputed comedy networks like Comedy Central and Netflix. 
What's more, Iglesias boasts an equally impressive film and television career in the live-action and animated television shows and movies with credits such as Magic Mike, Mr. Iglesias, Smurfs: The Lost Village, and  Coco. 
In 2022, Iglesias became the first comdeian ever to perform with sold out tickets at Dodger stadium.