'The Real World' Star Eric Nies Went Through Difficult Personal Problems Before Becoming A Healer
MTV's "The Real World: New York" star Eric Nies went through a traumatizing past before becoming a healer and helping others spiritually.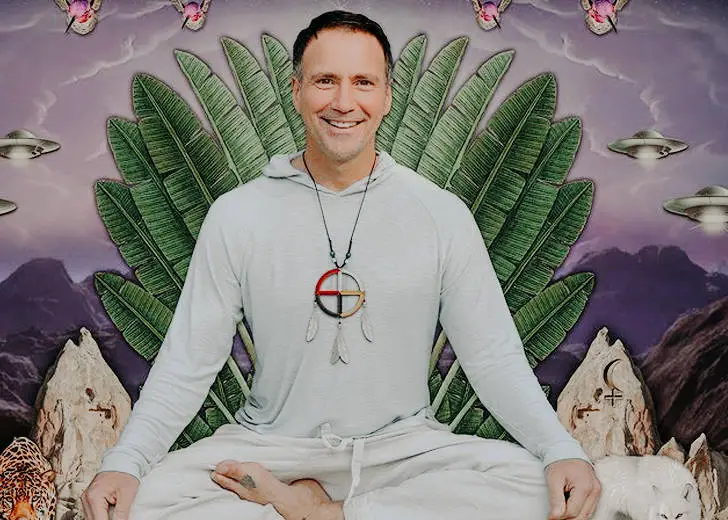 Former American model Eric Nies was once a loud and rowdy person. However, looking at himself on the TV made him self-aware, leading him to become a spiritual healer. 
Nies' Dark Past
Nies, the star of MTV's The Real World: New York, took to Instagram on March 1, 2020, to give his fans a glimpse into his tumultous past. 
In the post that featured a photo of his younger self, the former model revealed he was sexually abused by a woman when he was young.
In another Instagram video, Nies explained how his innocence was stolen from him. He hasn't been able to trust women since. Deeply traumatized by the incident, he would project all his anger and frustration on other girls.
His brother's domineering nature only made things worse. He would often tease Nies in the presence of his friends.
As a coping mechanism, Nies inclined towards drug abuse at a young age, a futile attempt to distract himself from all the trauma. The toxic behavior led to more misery — his problems were amplified to a point when he even contemplated suicide.
Fortunately, there was a light at the end of the tunnel for Nies, and it presented itself in the form of MTV's The Real World: New York.
In an interview with Andy Cohen, the star confessed he might have ended his own life if it wasn't for the show. Suppressed wounds from his childhood had sent him down a self-destructive path. Seeing himself on the show made Nies want to change for the better. 
"I was able to look at myself and see the things I didn't like about myself that I wanted to change, so in a way, 'The Real World,' kinda saved my life."
Nies' Journey As A Healer
Nies carried profound guilt and shame following his drug abuse and mistreatment of women. As an act of redemption, he started working with Grandmother Ayahuasca in the jungles of Peru, diving deep into the realms of spiritual healing.
For nearly three decades, Nies has been on various adventures around the world.
He has participated in all-night shamanic journeys deep in the Amazonian jungle, received martial arts training, chanted with 2,000 monks in the Himalayas, participated in native American spirit ceremonies, and fasted in a desert for 43 days.
Nies has understood the meaning of applying healing power with training in holistic health, natural food, and the healing of health issues. With lessons from his traumatic past, the healer now helps people find their spiritual selves.
He works as a spiritual guide, wellness facilitator, and addiction rehabilitation facilitator to help liberate people from their traumas.