For Richard Dean Anderson, His Daughter Always Comes First
MacGyver star Richard Anderson went into semi-retirement in order to become a full-time dad for his daughter Wylie. She has always been his number 1 priority and he says she is his happiness.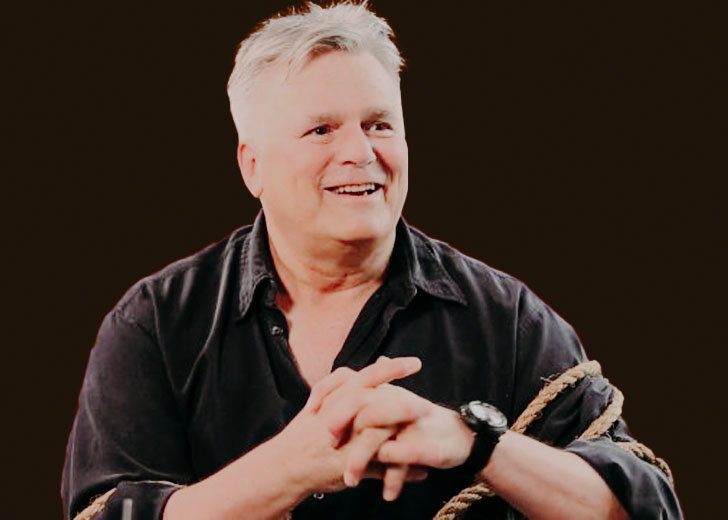 As one of the most beloved action series icons with two back-to-back hits MacGyver and Stargate SG-1, Richard Dean Anderson, was at the peak of his career back in the 1980s. But the actor didn't mind chucking it all away to prioritize more time for his daughter, Wylie.
Being her father's daughter, Wylie has certainly inherited some of daddy's penchant for acting as she has already dipped her toes in the world of showbiz with few acting credits to her name. 
Richard Became A Full-Time Single Dad
According to his official website, the MacGyver star had always harbored a dream of being a father. When he was 49-years-old, the dream finally came to fruition with the birth of his daughter, Wylie Quinn Annarose Anderson in 1998. 
Soon, she became his number one priority in life. In an interview, he shared that nothing bothered him, be it changing diapers to waking up at three in the morning to get little Wylie back to sleep. 
The actor used to commute between LA and Vancouver each week for several years to balance his life as an actor and as father to his daughter. In 2004, he decided to make his daughter a priority and left the StargateSG-1 series after 8 seasons to spend time with his daughter. He eventually went into semi-retirement and became a full-time single dad. 
Even today, the 80s action hero, reminisces his daughter's childhood on Instagram while also sharing her professional and personal achievements. 
Richard's Daughter Followed In His Footsteps
Having an actor as a father, Wylie chose to trace her old man's footsteps and has already starred in a few productions. She got her BFA from Emerson College with a degree in Theatre Education and Performance. Highlights of her acting, as well as creative projects, can be found on her website.
Wylie is also an art teacher, and her love for art is quite apparent in her social media accounts.
The Actor Never Married
Richard is single and has never married in his life. But he had been romantically linked with many high profile women, including actresses such as Teri Hatcher, Lara Flynn Boyle, Sela Ward, and German ice-skater Katarina Witt.
The MacGyver star dated Apryl Prose, who gave birth to his daughter Wylie Quinn Annarose Anderson. The two first met in 1996 in New York through Michael Greenburg, producer of Stargate and MacGyver. Apryl was the best friend of a woman the producer was dating at the time. Richard has mentioned in an interview that he found her extremely beautiful and adored her sense of humor.
Currently, the two of them are not together but they still seem to have a healthy relationship as Apryl wished on his birthday on Instagram, mentioning Richard as her favorite ex.
His Ex-Partner Has A Family of Her Own 
Richard's ex-partner Apryl A. Prose is also an actress. She is married to a man named Jim, and they have two children together. The actress has moved on and made a new family of her own, whereas Richard is does not have a wife. Nonetheless, he is a happy man.
The ex-partners don't have any bad blood between them and are content being co-parents to their daughter.