Morris Chestnut Role in 'The Resident' Only Added Value on His Sizable Net Worth
The Resident actor Morris Chestnut has built a sizable wealth through his acting career. Back in 2011, he lost a whooping $1 million selling a property on Hidden Hills.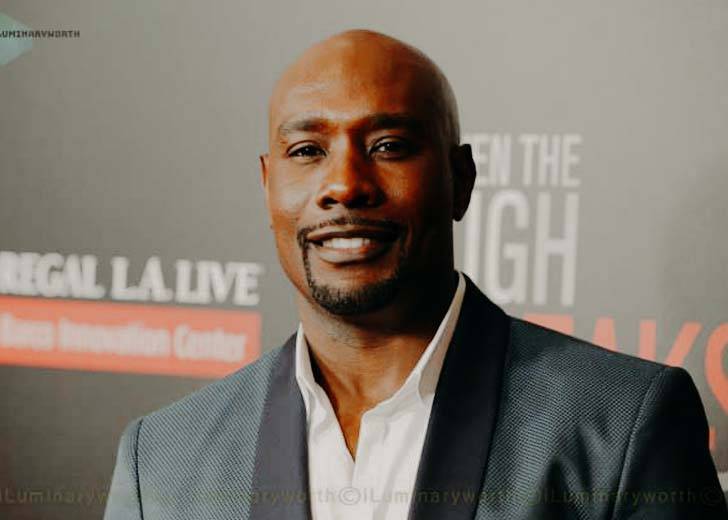 Morris Chestnut started his professional acting career with the 1991 John Singleton movie, Boyz n the Hood. He played Ricky Baker, a Black youth aiming to escape poverty through sports college scholarship, a theme that remains relevant to this day.
After his debut movie provided a foothold for him in the TV & movie industry, he has been a part of over 50 productions as an actor. Despite being cast in shows and movies on multiple platforms, Chestnut says he prefers working on network television.
The Resident
Throughout his career, Chestnut has primarily played heroic protagonists. But inThe Resident, he plays Barrett Cain, an ambitious physician who delves into the gray areas to benefit himself.
In an interview with Page Six, The Boyz n the Hood star said playing the character was a fresh change as it deviated from the roles he usually played.
He's more concerned with the bottom line than he is with the patient's overall wellbeing. The fact that the character is flawed and says what he feels and does what he feels unapologetically is something that drew me in.
Chestnut joined The Resident after the NBC spy drama The Enemy Within where he played the lead was canceled after the first season. And while most actors would be upset at the downgrade from a lead to a supporting role, Chestnut embraced the change.
He said playing a lead role kept you busy the entire week with no time to dedicate to anything else. He never pursued leading roles for the sake of it, and he was more drawn to the character rather than its placement on the call sheet.
Some of Chestnut's well-known works are Nurse Jackie (2013-2014), Rosewood (2015-2017), Under Siege 2: Dark Territory (1995), and G.I. Jane (1997).
The Cut
Aside from being a veteran actor, Chestnut is also an author. He wrote the book alongside celebrity fitness and nutrition expert Obi Obadike titled The Cut: Lose Up to 10 Pounds in 10 Days and Sculpt Your Best Body.
The book was published in 2017 and shares the program Chestnut got from Obadike to lose 33 pounds in 12 weeks.
Chestnut Lost $1 Million On Real Estate
Chestnut has had a successful career — he made his debut alongside big names like Ice Cube and Regina King.
Through the dozens of movies and TV shows he has worked in and his book, the actor has amassed a good fortune, some of which he invested in real estate.
Chestnut has a 6,600 square-foot, neo-Mediterranean tract house in Calabasas suburb in L.A. The actor also owned a 5,522 square-foot equestrian property for$3.3 million in Hidden Hills, California in 2007.
But this purchase turned to be costly for the actor as he sold it for just $2.3 million in January 2011, putting $1 million dent on his net worth.