Maria Victoria Henao Wiki: New Husband Following Pablo Escobar Death?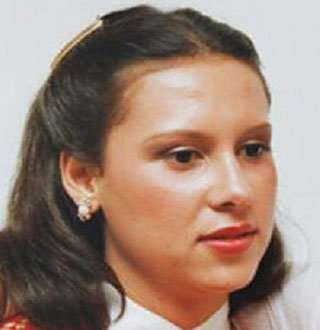 Despite her lavish life with the Colombian drug kingpin Pablo Escobar as his wife, Maria Victoria Henao had to later live her life with a new identity, trying to hide her previous identity after the death of her husband.
The Colombia native is well known around the world as the wife of Drug Lord Pablo Escobar, who was the biggest cocaine smuggler of his time. Maria always lived beside Pablo, helping him find family love and constant support as a wife.
Here are some quick wiki facts regarding her age, net worth, the death of her husband Pablo Escobar and where she lives now.
1. Maria Victoria Henao Wiki-Like-Bio: Age, Parents, Siblings
Maria Victoria Henao was born on February 1961 in Palmira Valle del Cauca, Colombia. Her parents Carlos and Leonor were hardworking people but the situations of Colombia at that time was not that good. With poverty and political instability everywhere, it was hard for them to live and provide for their family.
Interesting: ESPN's Wendi Nix Married Life Transition; Famous Husband To Grounded One
According to wikis, in the family, Maria had two elder brothers, Marios and Pastora. Due to the hard conditions of the family, Marios began to work for Pablo Escobar's then-smaller criminal organization. This small association paved the way for Maria to meet Pablo, her future husband.
2. Maria And Pablo's Parents Did Not Approve Of Them Getting Married
When Maria first met Pablo, she was only 13 years old and Pablo was 24 years of age. After their meetup via Maria's brother, both of them fell in love in the course of 2 years.
After Meeting: Maria and Pablo Escobar shortly after meeting each other before they were married (Photo: allthatinteresting.com)
The relationship between Maria and Pablo was evident in Maria's family. Given the social status difference along with age difference, Maria's parents persuaded her to end the relationship with Pablo. Despite the parental pressure, Maria was sure that she loved Escobar more than anything.
Read Also: Autumn Calabrese Wiki Reveals! Age, Married, Husband, Family & Essential Details
Both of then eloped in 1976, and at that time, Maria was only 15 years of age. In the following years, Maria was always supportive of her husband and his business.
With time, Pablo's Medellin cartel became big with a huge net worth, and Pablo was making a lot of money. With a son Juan and a daughter, Manuela fathered by Pablo respectively in 1977 and 1984; she gave all the family love she could give to the Drug Lord.
Pablo was also doing big things, increasing his net worth so much that it was particularly hard for his to keep account of all his money. At the height of his drug trafficking business, he was estimated to have a net worth of more than $30 billion. And the best part, all that in cash(that is the reason Pablo spent more than $500,000 a week in buying rubbers to take care of the money)
3. Difficult Conditions & Death of Pablo Escobar
Despite a luxurious lifestyle with Pablo, Maria had to change the living place from time to time due to the risks in the drug business. Pablo was usually in the run through jungles and difficult places, and Maria also had to get along with him to escape risky conditions.
In the course of running and hiding, on 2 December 1993, Pablo was seen to get off his hideout in his home base of Medellin, Colombia. The Colombian military was quietly looking after his hideout, and when he got out his home base via rooftop, he was cut down by a series of gun fires. The death of the biggest drug king was indeed a bloody one, with multiple bullets shredding his face and his body.
4. Where Is Maria Victoria Henao Now?
With the death of the king of Medellin Cartel, the cartel Pablo had raised up so well, fell. Maria, on the other hand, had to save her children and herself from the consequences of her husband's death. So, she and her children packed up all they could and escaped Colombia.
Related: Manuela Escobar Wiki: Drug Lord Pablo's Daughter, Where Is She Today?
With many countries like Germany and Mozambique denying them asylum, they finally settled in Argentina to live a normal secret life.
Despite a normal life, she and her son were arrested in 1999 and imprisoned for several months on allegations of money laundering. After sufficient evidence was not found, she and her son were released. Similarly, she was also accused of similar charges in June 2018 along with her son, Juan and former Colombian soccer star, Mauricio Serna.
Since then, Maria is living a normal life now with her son Juan in Argentina. Her daughter Manuela also live with them, and the family is safe, as of now.
---